Watch 2-year-old Elouise master a bat flip and melt your heart in the process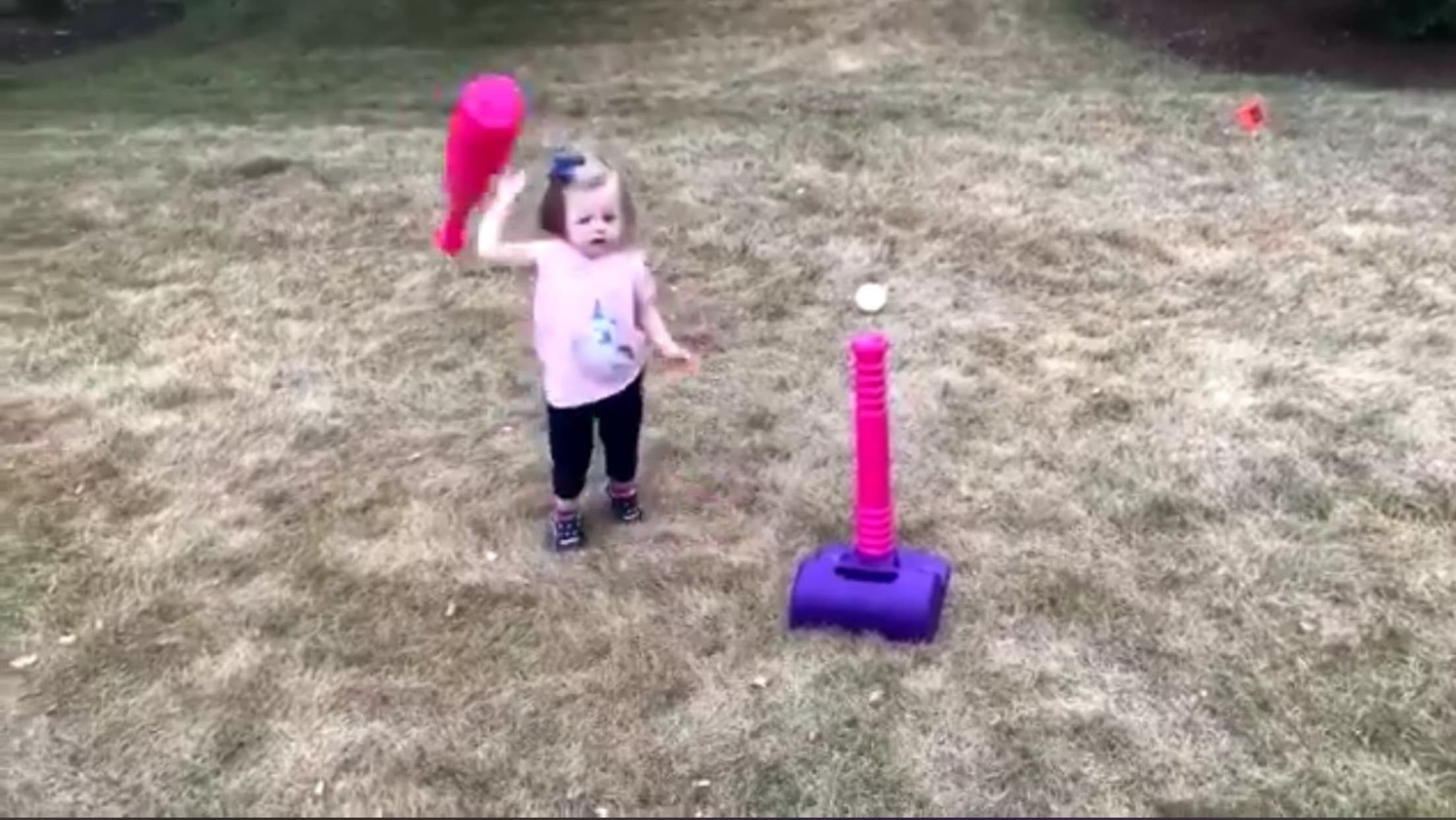 We've seen many electrifying bat flips. Some have caused the crowd to jump up out of their seats and others will go down in history as the greatest of all time. But below, we have one that'll make your heart melt.
Meet 2-year-old Elouise. Not only does this adorable girl know how to swing a bat, but check out the form on her flip:
@Cut4 Swing is a work in progress but batflip is on point. pic.twitter.com/NzRS0kSIbJ

— Ryan Pezold (@RyanPezold) August 15, 2018
Textbook.
"She had been wanting to play baseball lately, so after I got home from work tonight, I said we could set up the tee and hit in the yard," Elouise's dad, Ryan, told MLB.com. "After she hit the three balls I set up, she would throw the bat straight up in the air."
She has it down to a tee and we couldn't be more impressed.
We see you, Elouise!