The five things we love that only postseason baseball can provide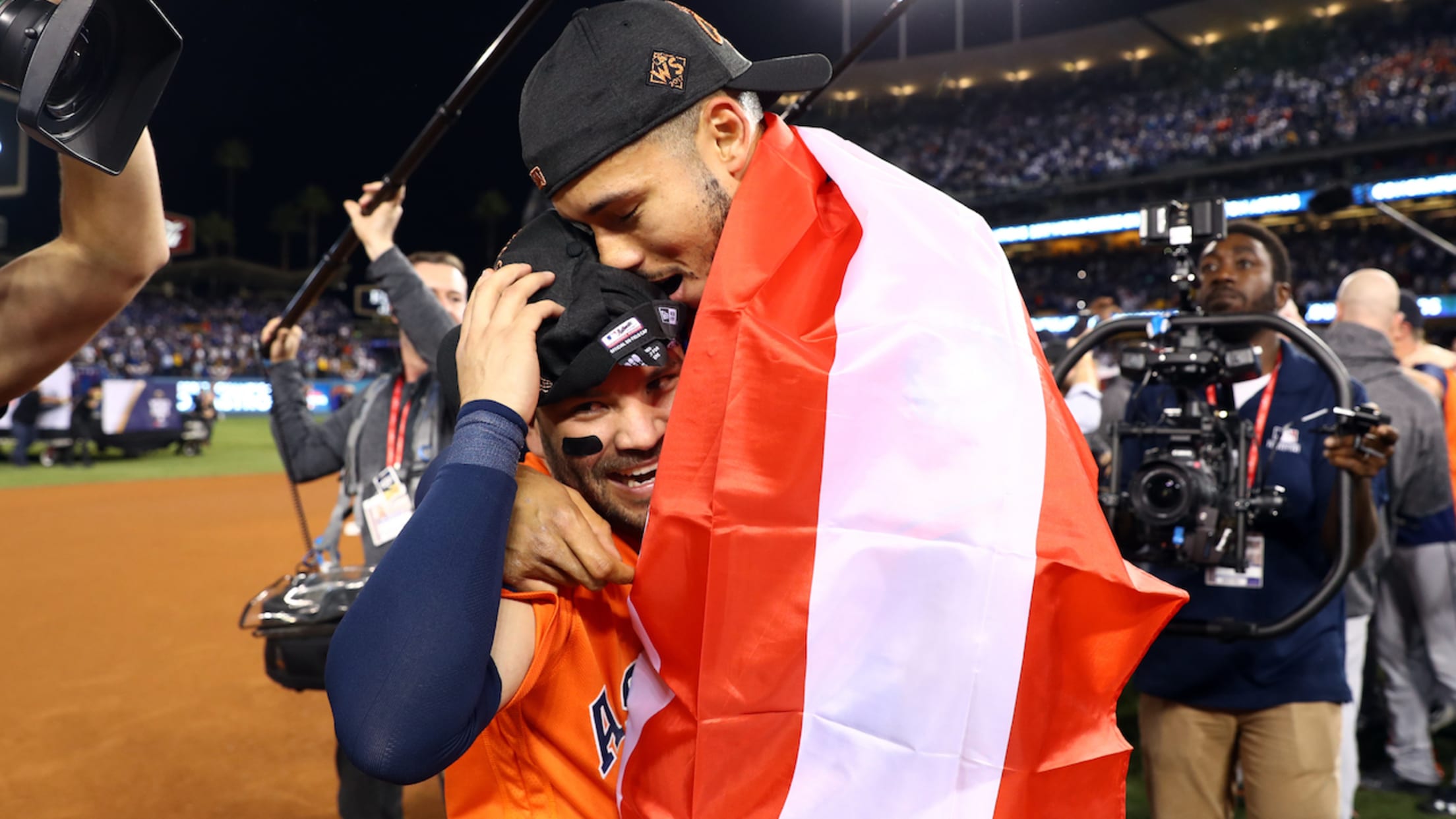 LOS ANGELES, CA - NOVEMBER 1: Jose Altuve #27 and Carlos Correa #1 of the Houston Astros celebrate on the field after the Astros defeated the Los Angeles Dodgers in Game 7 of the 2017 World Series at Dodger Stadium on Wednesday, November 1, 2017 in Los Angeles, California. (Photo by Alex Trautwig/MLB Photos via Getty Images) (Alex Trautwig/Getty Images)
Postseason baseball is, technically speaking, no different than regular baseball. It's still 90 feet to first, 60 feet, six inches from the rubber to home. The outfield doesn't get any bigger or smaller.
Still, there are some things October brings that you just can't find anywhere else. And to get you hyped for the 2018 postseason, we're running through five of our favorites.
Players used in all sorts of wild ways
For the most part, in the regular season, there's always a next game to think about. But in the postseason? It's just win, baby -- and managers act like it.
Last year gave us everything from Justin Verlander and Max Scherzer in middle relief to Archie Bradleylegging out a pinch-hit triple. And where else can you find Shutdown Closer Clayton Kershaw?
A wall of sound with two strikes
There are a lot of two-strike counts over the course of a 162-game season; if a crowd got on its feet for all of them, fans would be exhausted by June. But the postseason is a sprint, not a marathon, and every opportunity for a K is a reason to get really, really loud.
For example:
Of course, the people in the stands aren't the only ones who celebrate strikeouts ...
Pitcher celebrations
The guys who throw home need to have some fun, too:
Crowd-silencers
The postseason is so often about the sights and sounds of the home crowd, but soul-crushing silence can be even more profound -- provided you're not the home team, of course.
Cult heroes
Sure, stars are how teams get there, but in the small-sample madhouse that is the postseason, odds are good that somebody completely unexpected will steal the show. And that's really what October is all about: a time when Sid Bream is the fastest man on the field, and Marco Scutaro just might become Tony Gwynn for a month.