Five-year-old mini-Thor will melt your heart with his spot-on Noah Syndergaard impression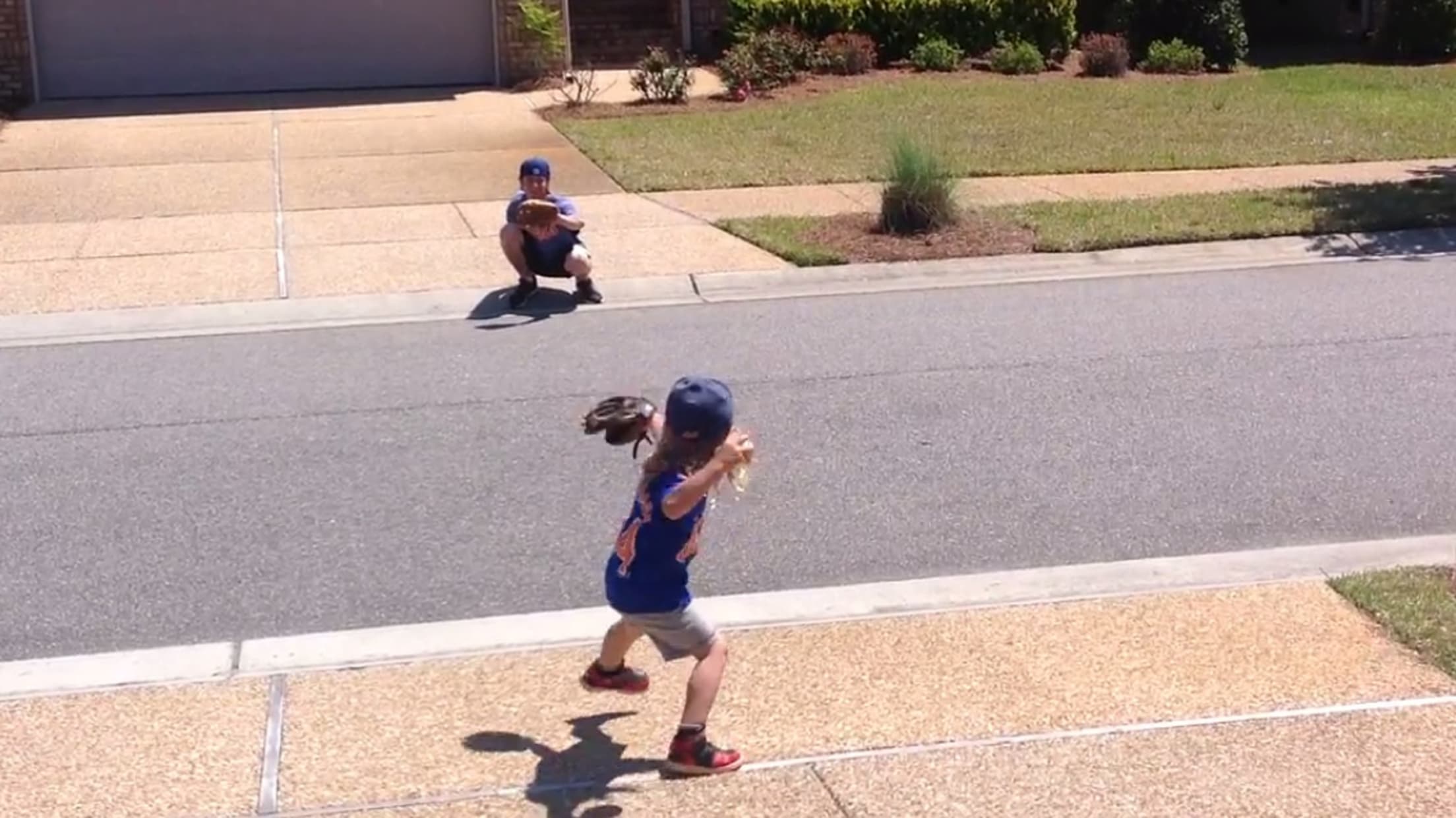 The man they call 'Thor' in New York has gained a lot of attention for his demeanor on the mound, high velocity fastballs and … that hair, that glorious hair.
Noah Syndergaard is already something of a legend in the NY area, and he has one admirer who popped on to the national radar recently: five-year-old Ashtin G.
With the requisite flowing locks and mini-sized Syndergaard shirsey, Ashtin stars in a highlight video that is well worth a look:
Mini Thor is the most adorable, but intimidating thing you are going to see all day. Check out 5 year old Ashtin G.https://t.co/D6KsBn0erG

— New York Mets (@Mets) May 1, 2016
The video made its rounds on Sunday, hours before Syndergaard was scheduled to do battle with Madison Bumgarner in a showdown at Citi Field between the Mets and Giants.
Beyond the kid's attention to detail regarding Syndergaard's hair, can we talk about the accuracy of those pitches? Ashtin has a better delivery and throwing style than most Little Leaguers older than him ... so stay tuned! We may see a lot from this young man in the future.
Teams in this article:
Players in this article: