An MiLB player put his bat down during a plate appearance, so the bat dog tried to take it from him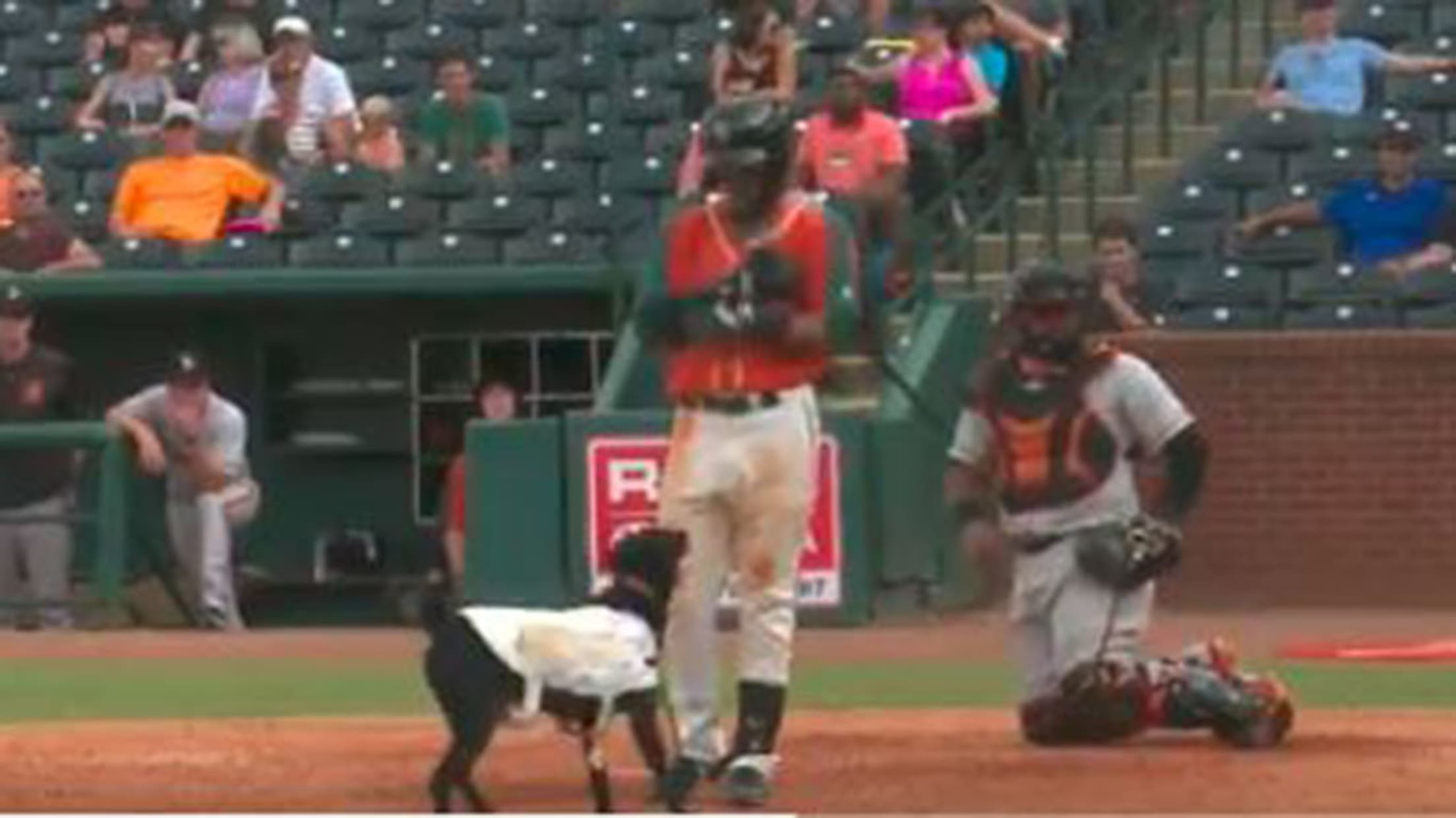 (Chesterton, Eric)
Minor League bat dogs are very well-trained creatures. Whenever a batter puts down his bat to run to first base on a hit or walk, the bat dog arrives on the scene to pick it up and keep the field clear of stray bats. However, they aren't necessarily trained in nuance.
When Jhonny Santos of the Class A Greensboro Grasshoppers thought he drew a walk and put his bat down to run to first, Miss Lou Lou Gehrig ran out to retrieve it ... even though the pitch was called a strike and Santos had to continue his at-bat.
Even though Santos wouldn't surrender his bat, you have to respect Lou Lou's tenacity and commitment to performing her job. Hopefully the Grasshoppers learned their lesson: Don't put your bat down until you're ready for Lou Lou to take it.