Everything was going great at the Tulsa Drillers' Bark at the Park ... until a German Shepherd saw a ball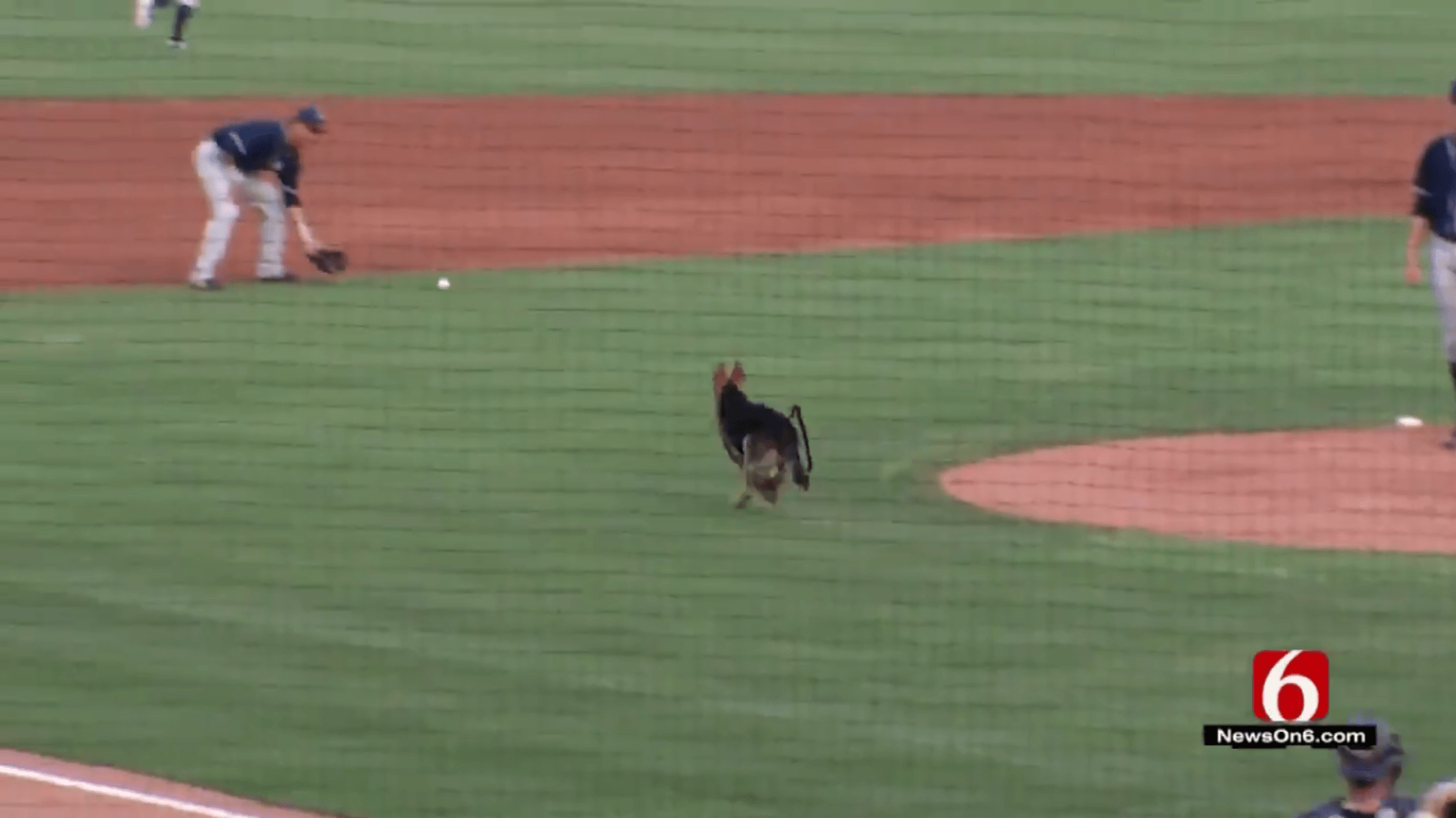 Bark at the Park is a delightful tradition that happens at ballparks throughout all levels of the game. Dogs fill the stands, barking, eating treats, meeting new friends and, usually, wearing dog-sized jerseys their owners dress them up in for the occasion.
The Tulsa Drillers, the Dodgers' Double-A affiliate, hosted Bark at the Park Night on Wednesday, and everything was going fine. The doggos were relaxing, milling about with their owners on the field, nobody was doing anyth -- OH. A BALL. THERE'S A BALL!
While at the (@TulsaDrillers) game .. dog night at the park .. one dog saw a ball .. and go figure. #Dogs pic.twitter.com/6ws99cEQqR

— Harold R. Kuntz (@HaroldRKuntz3) June 14, 2018
Shout-out to the infielders for playing hot potato with the baseball so this German Shepherd remained hot on its trail. Good dog!