Progressive Field might have the most creative hot dog selections in MLB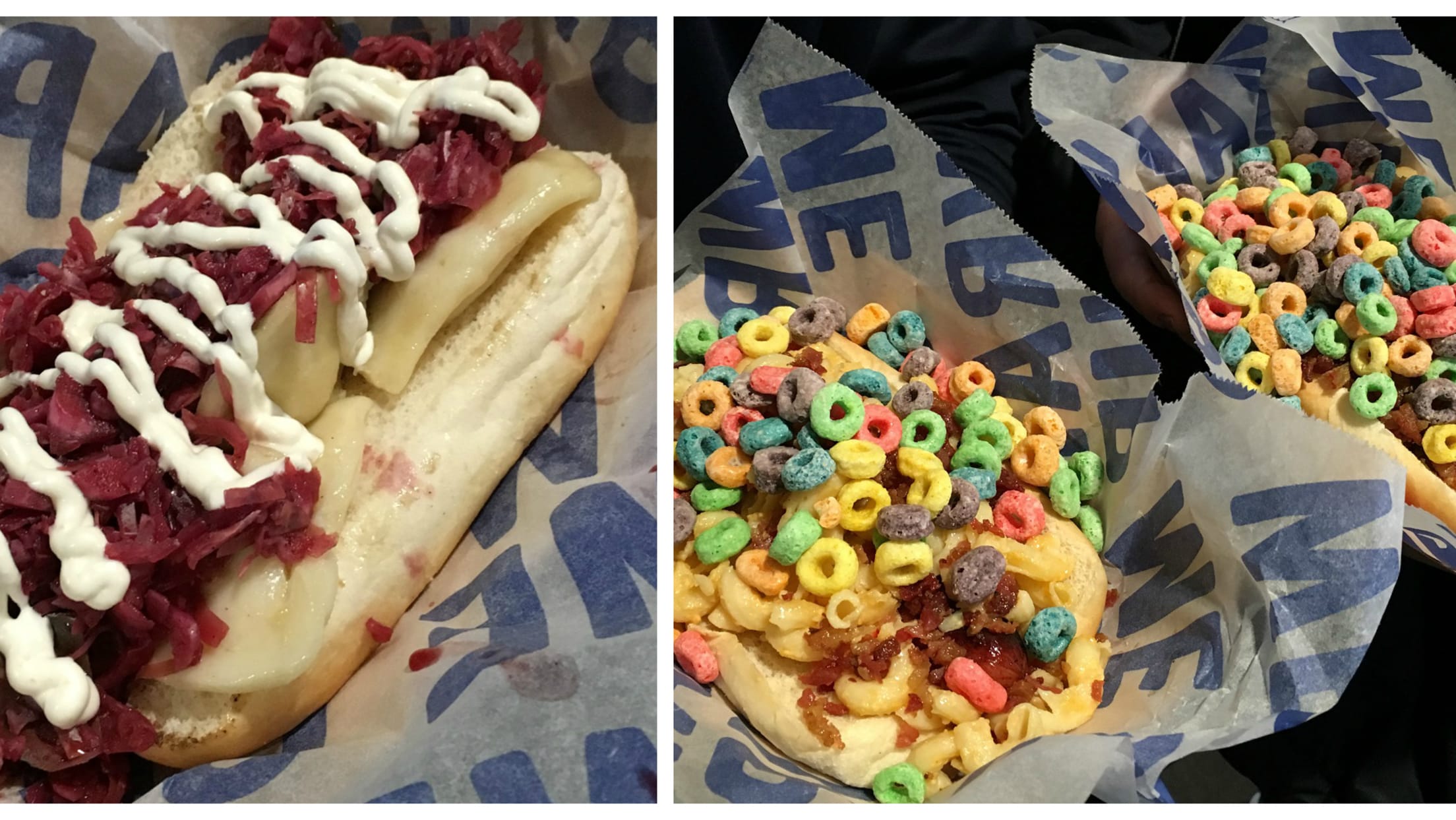 Peanut butter and jelly is an obvious combination: One is sweet, the other is salty. They're both filling, inexpensive and widely available. Naturally, PB&J sandwiches have been ubiquitous for over a century wherever brown-bag lunches are consumed.
Peanut butter and sriracha is a decidedly less common pairing. Add "alien pickle relish," dump all the above on a hot dog and, well, the number of Major League ballparks serving that particular mashup can't be higher than one. But there is one, thanks to the Happy Dog stand at Cleveland's Progressive Field:
The aforementioned "Killer" Kilbane Dog is an homage to Sean Kilbane, who bought the Happy Dog bar on Detroit Avenue with several friends in 2008 and reinvented it as a local music venue and creative space. That creativity extended to the menu, which focuses on hot dogs topped with unexpected house-made condiments.
Here's the Kilbane in all its glory. Apparently, bright green food coloring turns classic pickle relish extraterrestrial.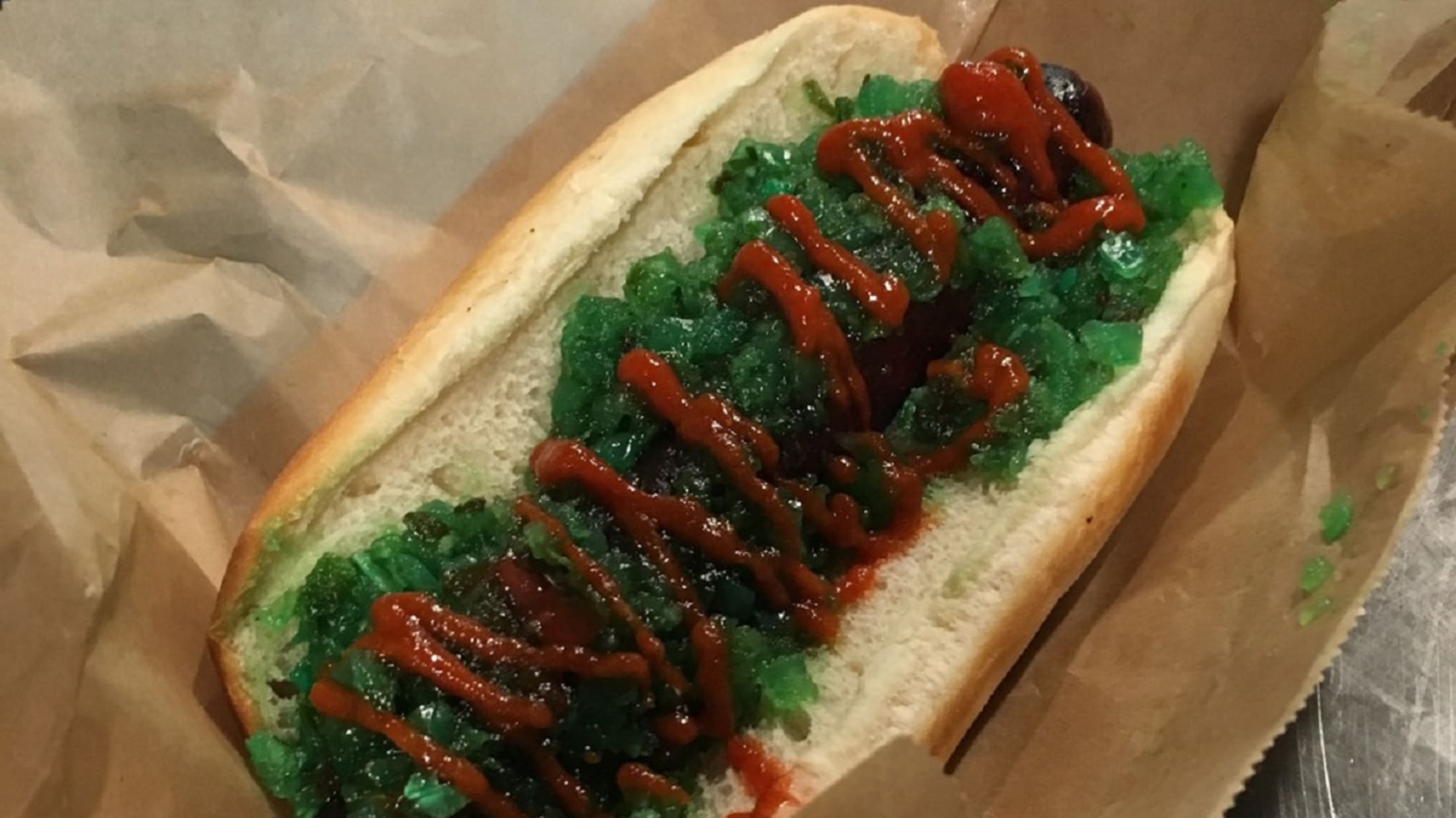 The Happy Dog stand also offers four other concoctions. The Slider Dog is topped with pimento mac and cheese, bacon and fruit loops, making it popular with kids and people who aren't afraid to combine breakfast and soul food.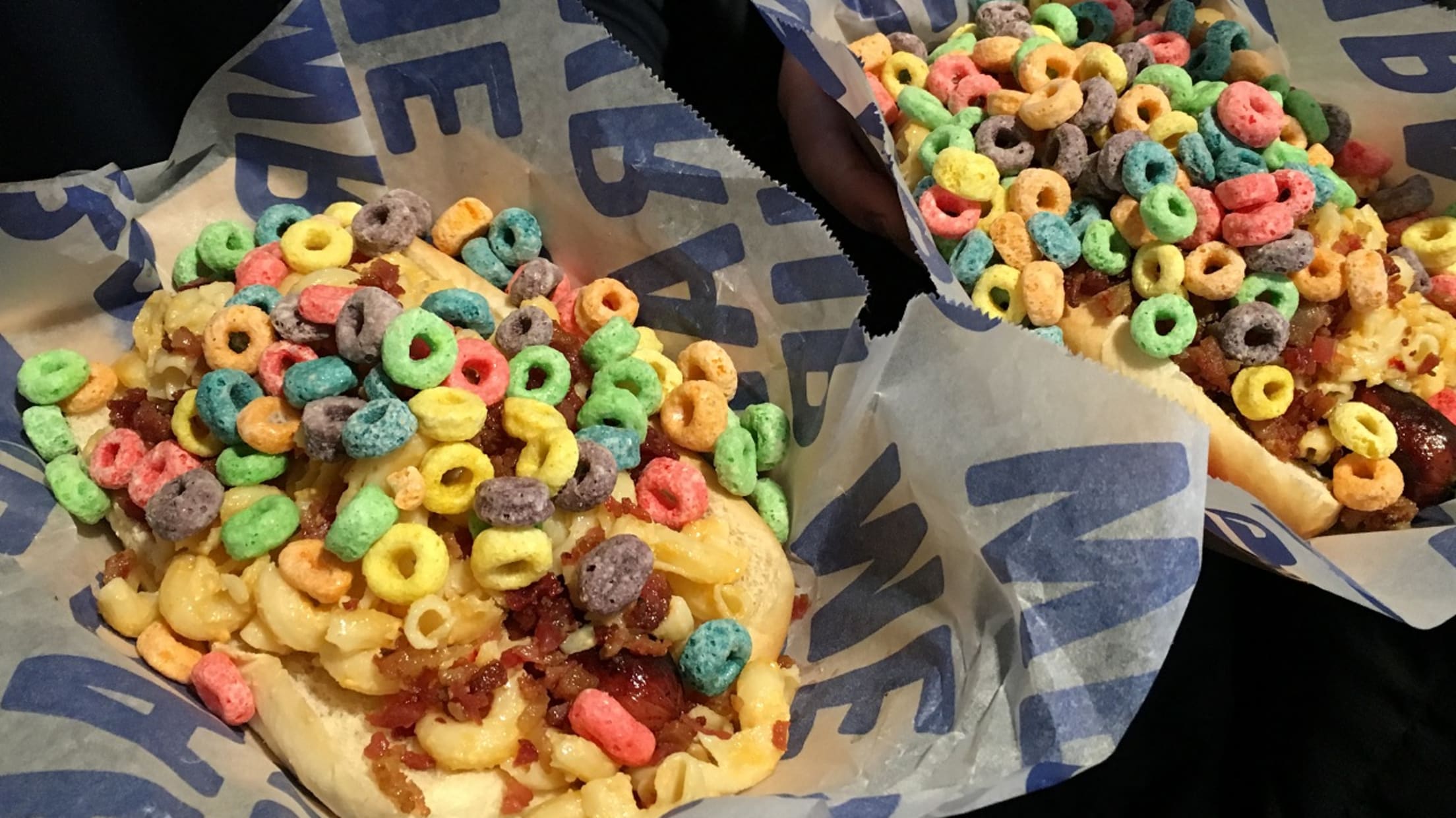 The Southern Style BBQ Dog features pulled pork, beer cheese, collard greens and BBQ sauce. One Indians fan who bit in quickly declared it "tastes like I'm back home in Kentucky," even though the all-beef hot dog was the strongest individual flavor.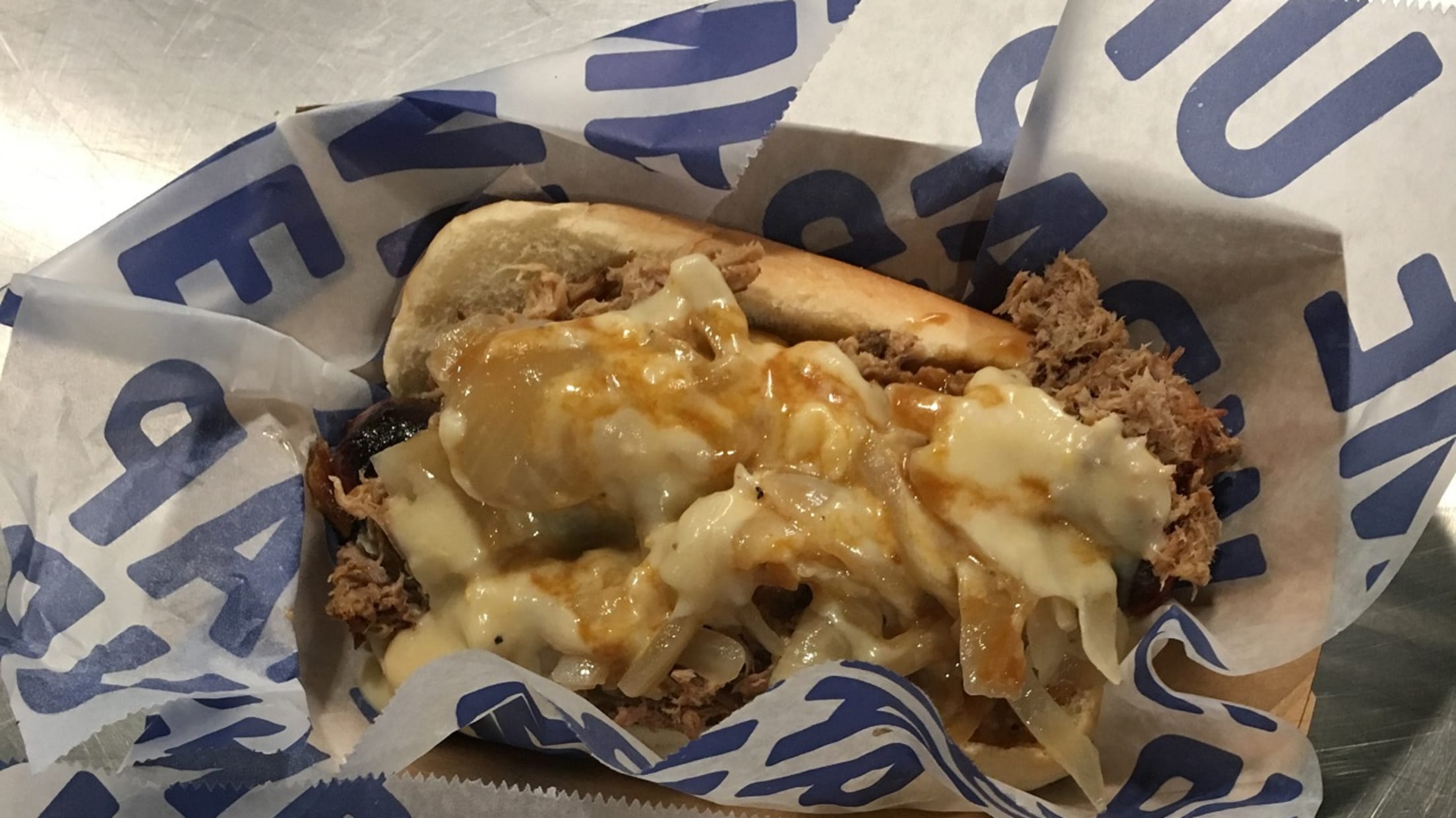 The Dyngus is a local favorite with sauerkraut, pierogies and horseradish sour cream as a nod to Cleveland's Polish cuisine.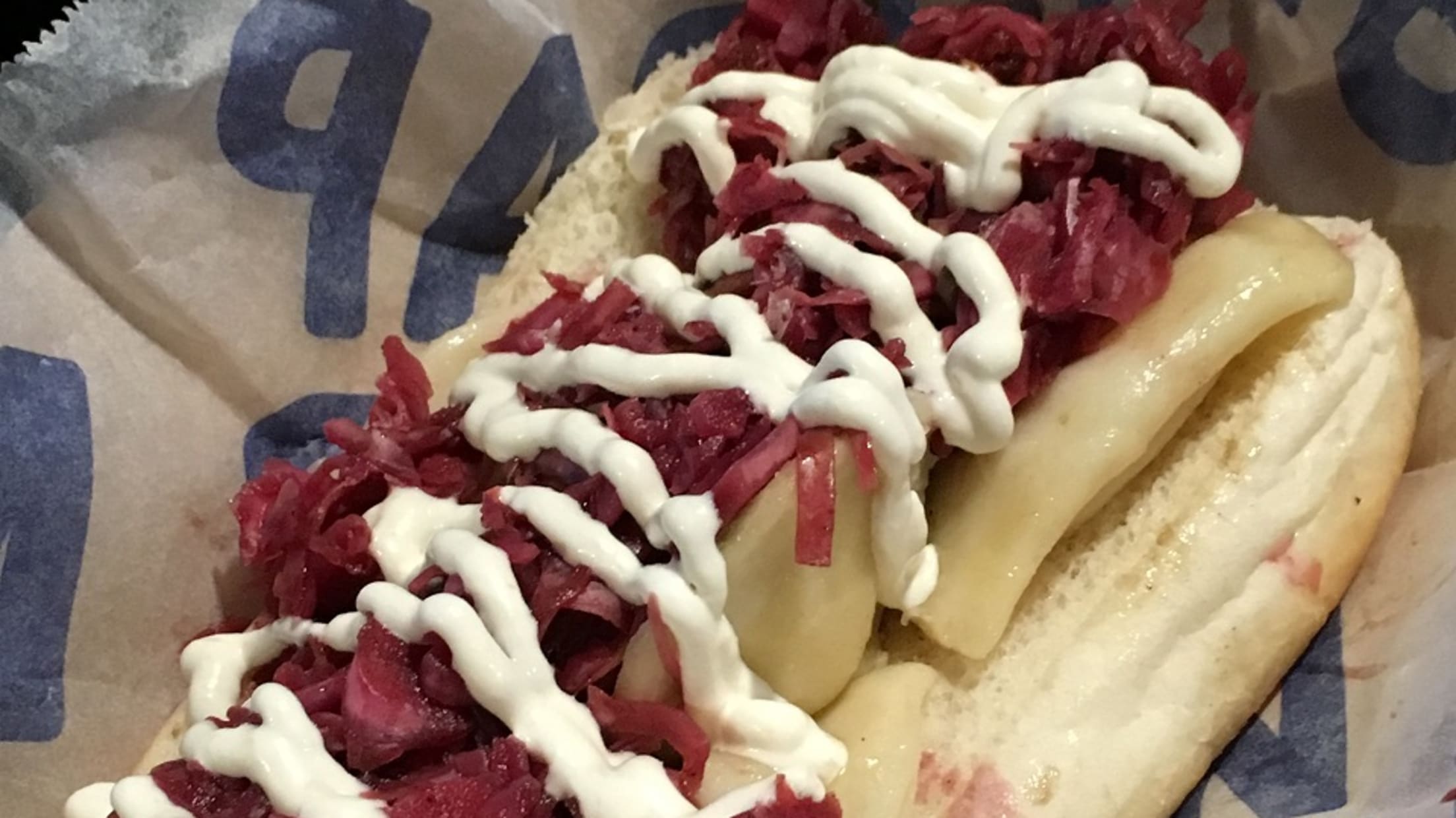 The most popular Happy Dog, at least during one 20-minute stretch shortly before the first pitch of Wednesday's Game 2, isn't actually a hot dog at all. The Summer Veggie Dog is like a dragged-through-the-garden Chicago dog, but with an extra kick thanks to Caribbean slaw and Brazilian chimichurri. Multiple long-time vegetarians declared it among the best non-meat dogs they've ever experienced.