A Minor League game was put on pause because of a ... goose delay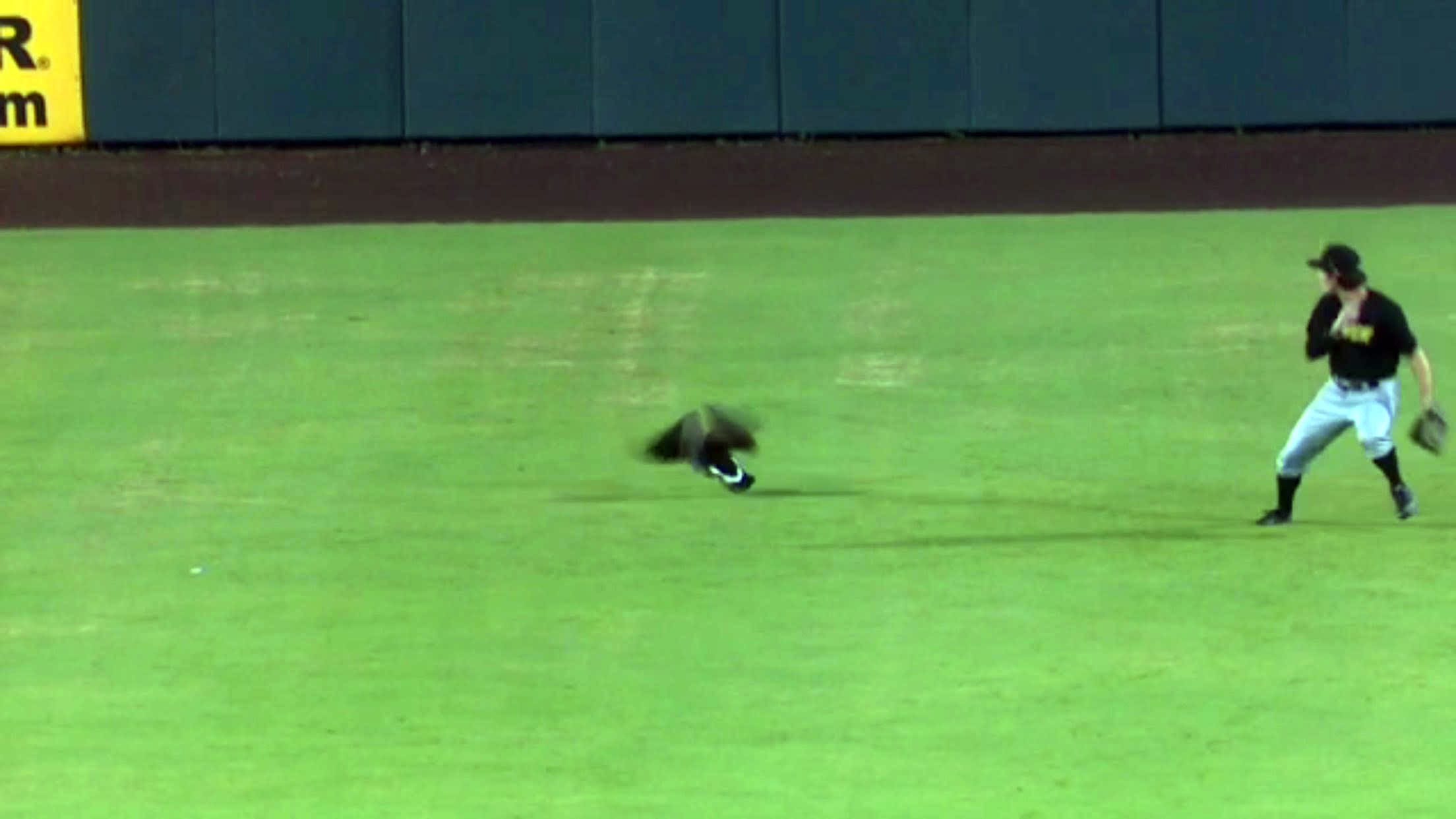 Here at Cut4, we've seen the animal kingdom make its way onto the ball field time and time again. The Rally Cat will always be remembered for making his mark (literally) on a brave member of the Cardinals staff, and there was that one time a snake caused a delay in a Minor League game. This time, it was a goose that caused a halt in the middle of a game.
On Saturday night, the Delmarva Shorebirds and West Virginia Power were playing in a Class A showdown when a goose decided to make itself comfortable in the outfield -- too comfortable perhaps, causing a "goose delay." The bird supposedly "fell from the sky" and landed in center field, according to the commentators, but Power outfielder Garrett Brown threw a ball around the goose, which suddenly woke up and flew away as far as it could.
The bird seemed to have some issues as the groundskeeper carried it off the field and the grounds crew worked to nurse it back to health as the crowd cheered.