The Cubs turned the lights on at Wrigley Field 29 years ago today
By the 1987 season, night baseball had existed in the Major Leagues for over 52 years. Beginning at the Reds' Crosley Field on May 24, 1935, each team gradually adopted the trend. There was just one holdout -- the Chicago Cubs.
The traditionalist team had put off adding lights almost as long as possible, but in Wrigley Field's 75th season, the Cubs decided that they were ready to enter the modern era. Fixtures were placed on the venerable old building, and the Cubs' game against the Phillies on Aug. 8, 1988, was to be the lights' debut.
Fans gathered in to watch a game unlike any ever seen on the North Side of Chicago: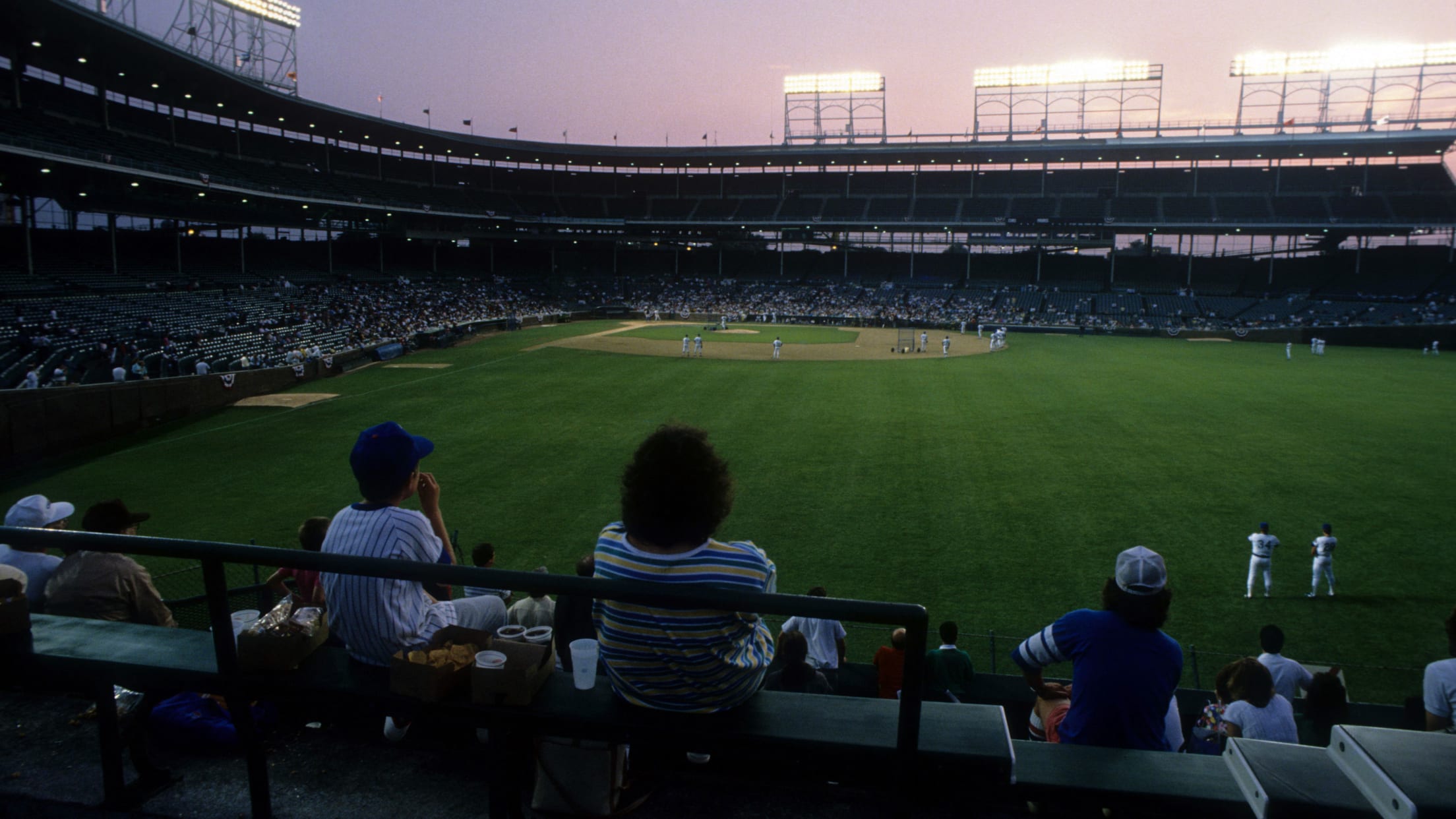 The Cubs made sure to add pomp and circumstance to the event. Hall of Famers Ernie Banks and Billy Williams threw out the first pitch. The Chicago Symphony Orchestra performed. The Cubs' broadcasters wore tuxedos, save for Harry Caray, who was in classic form during a pregame interview with actor Bill Murray:
A lifelong Cubs fan who would eventually get to exult in the team winning its first World Series in 108 years, Murray noted that while night baseball at Wrigley Field was strange, it didn't ruin it by any means. "It's really beautiful," he said. "It's the most beautiful park in the world, and it's pretty under the lights, too."
Cubs starter Rick Sutcliffe threw the first pitch, and it was a moment he cherished. "As long as I live, I never will forget that first pitch," he said. "I tried not to get too emotional. As I turned to the plate to deliver, all I saw [were] 40,000 flashes going off. It was more exciting than my first pitch in the Majors."
Everything seemed to be going well until the fourth inning. Then, Mother Nature made her feelings on night baseball at Wrigley known: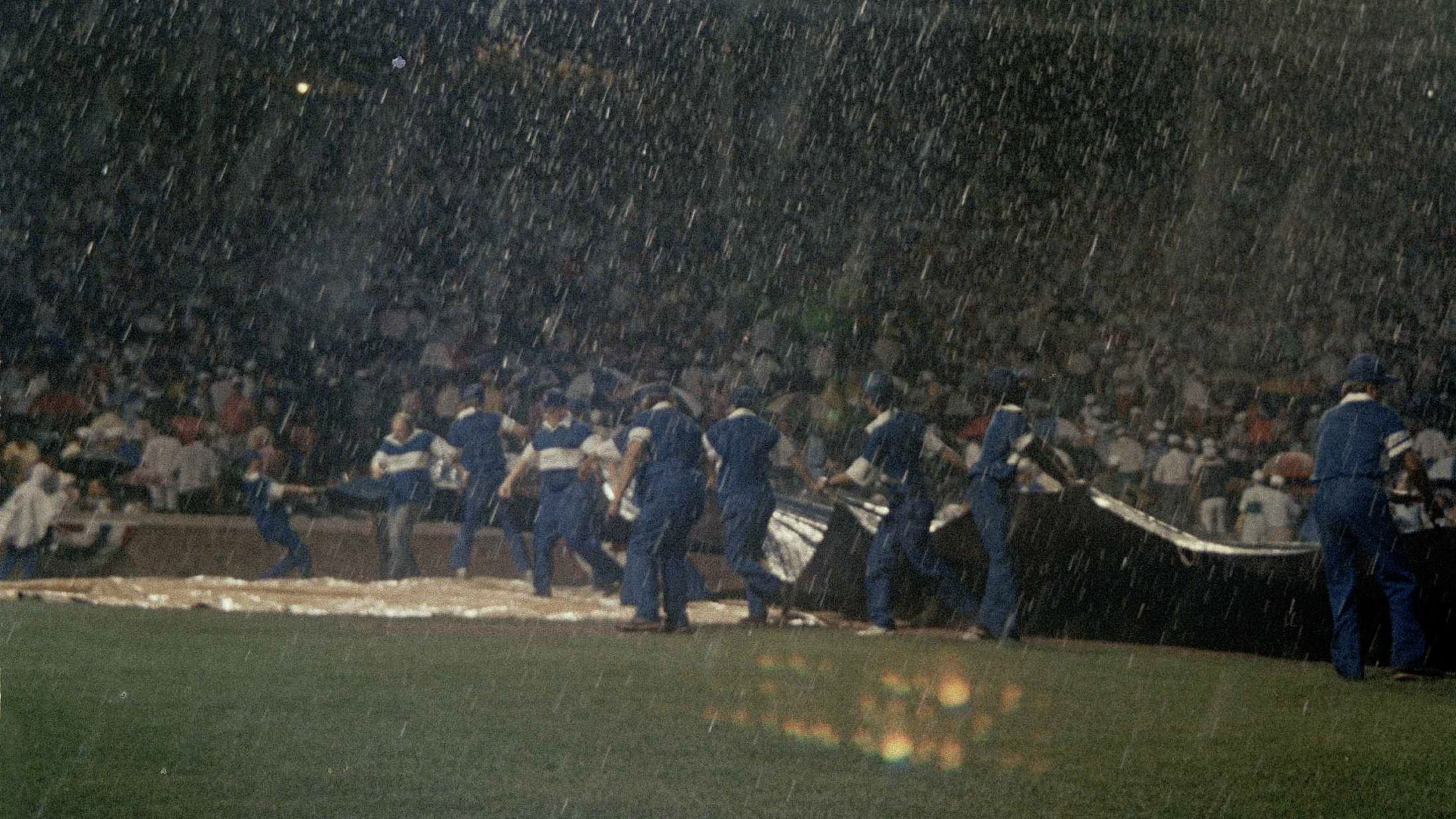 The Cubs and Phillies tried to wait out the rain. Greg Maddux and three of his teammates amused themselves by running and sliding on the tarp, which earned laughs from their teammates and $500 fines each from manager Don Zimmer.
Sadly, the special occasion didn't keep the weather from halting. After a two hour and 10 minute delay, the game was called.
As it turned out, the first official night game at Wrigley Field would be the next day, when the Cubs beat the Mets, 6-4. The first official pitch came from Mike Bielecki, not Sutcliffe. The first official home run came from the Mets' Lenny Dykstra, not the Phillies' Phil Bradley.
To countless fans, though, those Aug. 8 figures came from the real first Wrigley Field night game -- whether Mother Nature likes it or not.