Human bowling? The Cubs and D-backs bullpens had some fun during a rain delay
The D-backs beat the Cubs, 10-8, on Thursday in a game that featured three rain delays (Paul Goldschmidt homered after EACH one). Although much action happened on the field, perhaps the most important action occurred during the second stoppage in play in the Wrigley Field bullpens.
The teams' relievers had a dance-off and, inexplicably, Arizona started off the competition with this:
Chicago then creepily stood around in horse masks staring straight at the camera: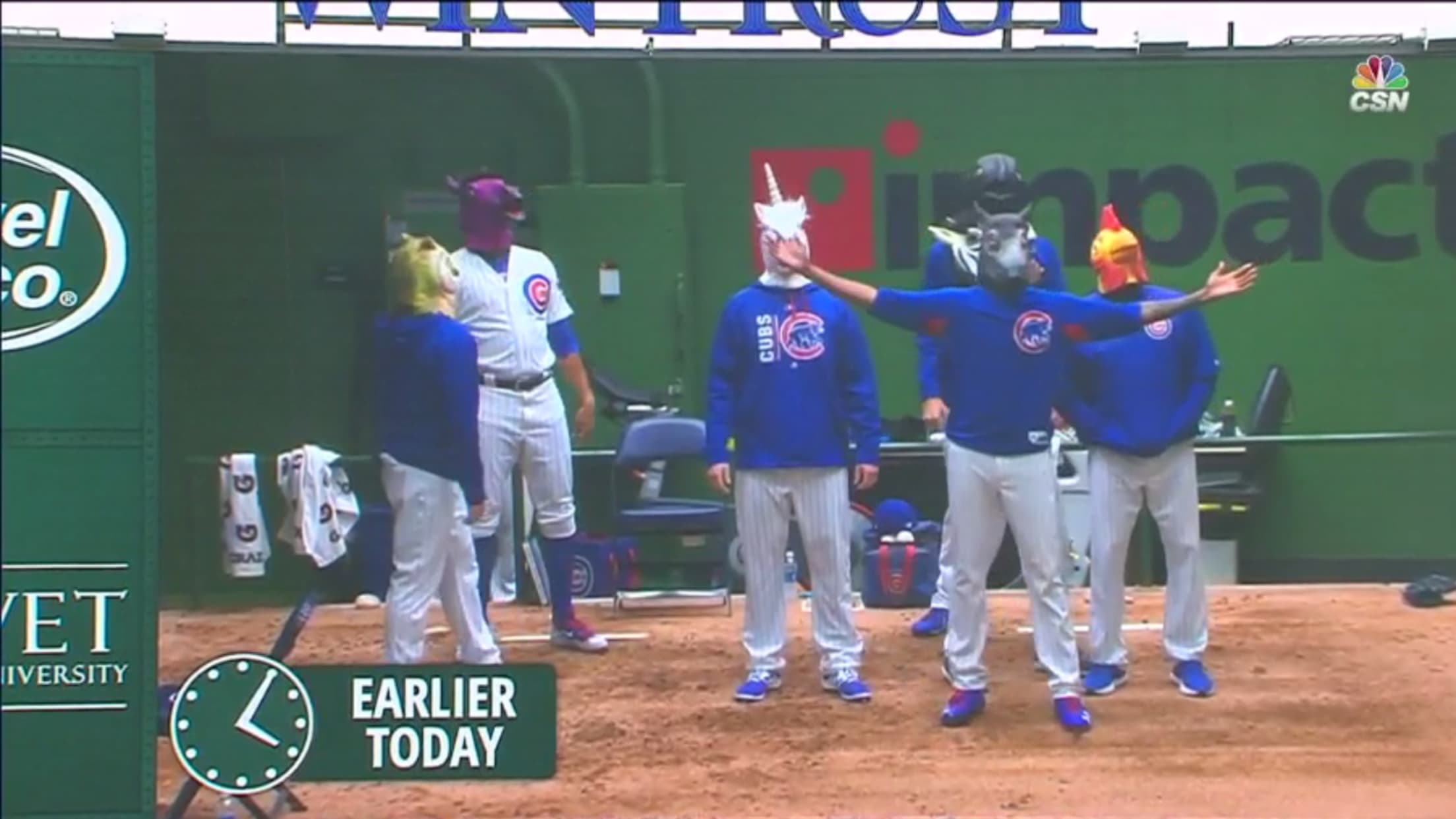 Both teams then practiced other sports in case the rain delay never ended and they couldn't play baseball anymore:
But if they did need to come back on the field, there was no better way to stay limber than with human bowling:
The Cubs also made a handy little video recapping the day's events:
Battle of the bullpens. pic.twitter.com/HQurVopmUI

— Chicago Cubs (@Cubs) August 3, 2017


And so, this weird Wrigley bullpen tradition continues ...