The A's celebrated 50 years in Oakland with a first pitch from Lew Krausse -- who pitched the first game in 1968
The night of April 17, 1968, was a special one for the Oakland Athletics. It marked the team's first game at the Coliseum in Oakland, where owner Charlie O. Finley moved them from Kansas City.
On Tuesday, the 2018 A's paid tribute to five decades in Oakland with a special night when they hosted the White Sox. Not only were tickets distributed to fans for free as part of the festivities, but the team also wore throwback jerseys paying tribute to the '68 team.
Not every seat was available, however -- some were held back for fans who attended that first game in Oakland:
A few of those fans shared memories of attending that first game:
50 years apart, a few dozen fans will enjoy the game from the same seats they sat in 1968. Be mindful of seats marked off as you enter the ballpark today. pic.twitter.com/Gu5Akj4Q2E

— Oakland A's (@Athletics) April 17, 2018
That tribute included a special appearance from Lew Krausse, the right-hander who started that inaugural game against the Orioles fifty years ago. He and the A's lost that game, 4-1, but it was a milestone moment nonetheless. Krausse caught up with A's equipment manager Steve Vucinich before the game (Vucinich, by the way, is also celebrating his 50th season with the A's this year).
Throwing it back to 1968.#PlayBall pic.twitter.com/1mM1CW68cr

— Oakland A's (@Athletics) April 18, 2018
Krausse then took the mound and threw a ceremonial first pitch, which you can watch in the video atop this post.
Tuesday also marked the return of right-hander Trevor Cahill to the A's rotation after having not worn the green and gold since 2011. This provided an extra bit of throwback magic, as Cahill and the A's also wore retro jerseys in a game with the Pirates in 2010: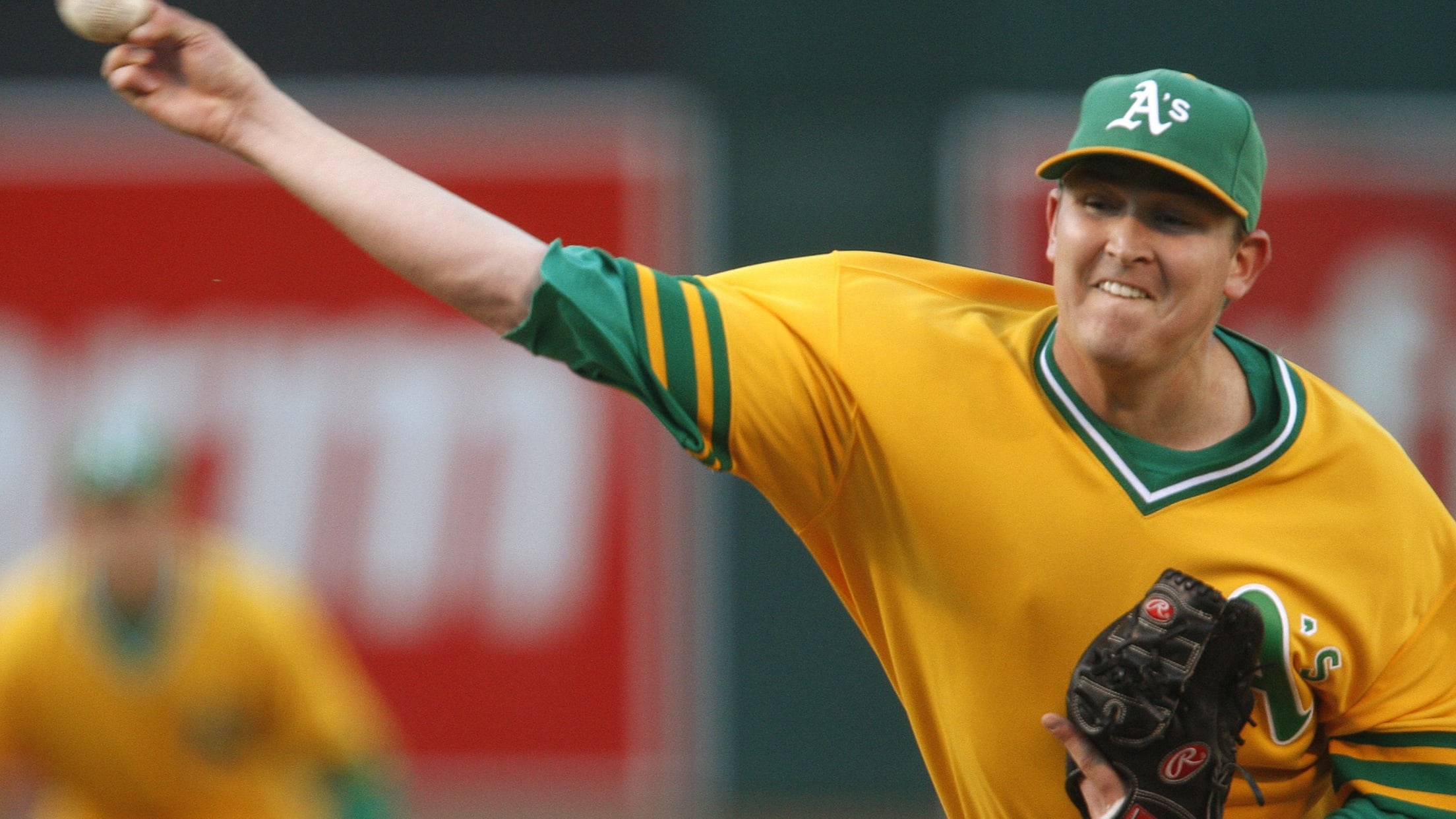 And his look on Tuesday night:
Want an eerie coincidence?
In that June 26, 2010, game, Cahill tossed 7 2/3 shutout innings, allowing just two hits, three walks and recording 10 strikeouts. The A's won, 5-0.
On Tuesday night, Cahill tossed seven shutout innings, allowing just five hits, two walks and recording eight strikeouts. The A's won the game, 10-2.
Talk about a throwback.
Teams in this article:
Players in this article: