We sampled some of the Athletics' new food items at the Coliseum -- including deep fried crickets
A's fans going through the turnstiles this season might be a bit surprised at what they find at the Oakland Coliseum concession stands.
One of the most noteworthy additions is the new brunch (!) menu at Shibe Park Tavern, formerly known as the West Side Club, which is located above the first-base side on the Plaza Level. Brunch at the ballpark sounds great, right? It is (more on that later).
For $2, you can add some extra crunch to your dish ... in the form of some deep-fried crickets! Yep, crickets -- a close relative to the "treat" of toasted grasshoppers that turned Safeco Field into a scene straight out of "Fear Factor" last season has hit the Bay Area.
Of course I tried it:
Full disclosure: These little critters were so fried and rolled in five-spice that it didn't seem as if you were actually eating insects ... and, tossing them on some tasty new Enchilada Skins (seen below), you'd hardly even know they were crickets at all.
The Enchilada Skins were a fun take on the tried-and-true potato skins appetizer, but with enchilada sauce and slow roasted chicken. Delicious.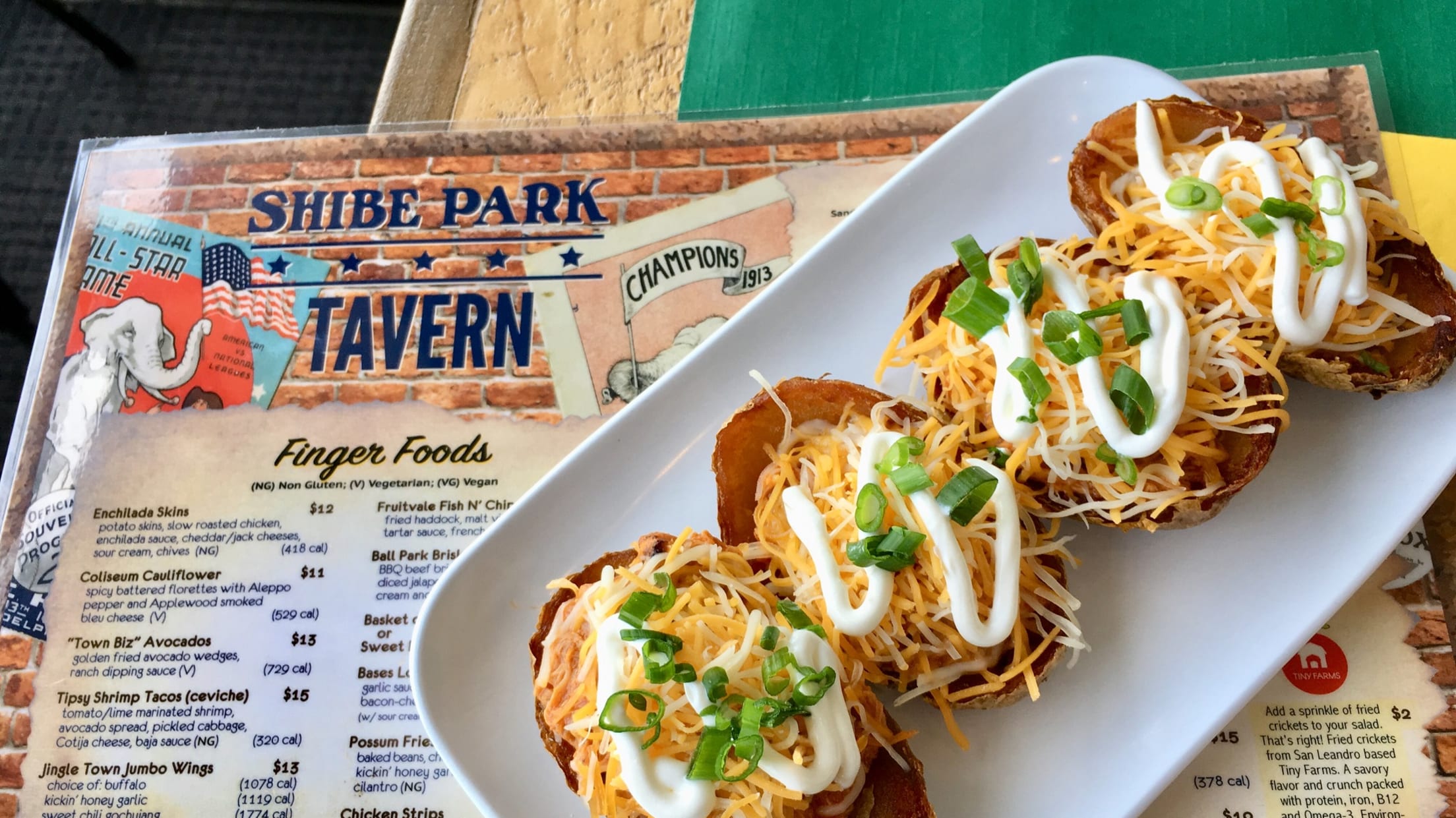 The Tipsy Shrimp Ceviche Tacos were also delightful, with a special shout-out to the Cotija cheese for providing a bit of a kick.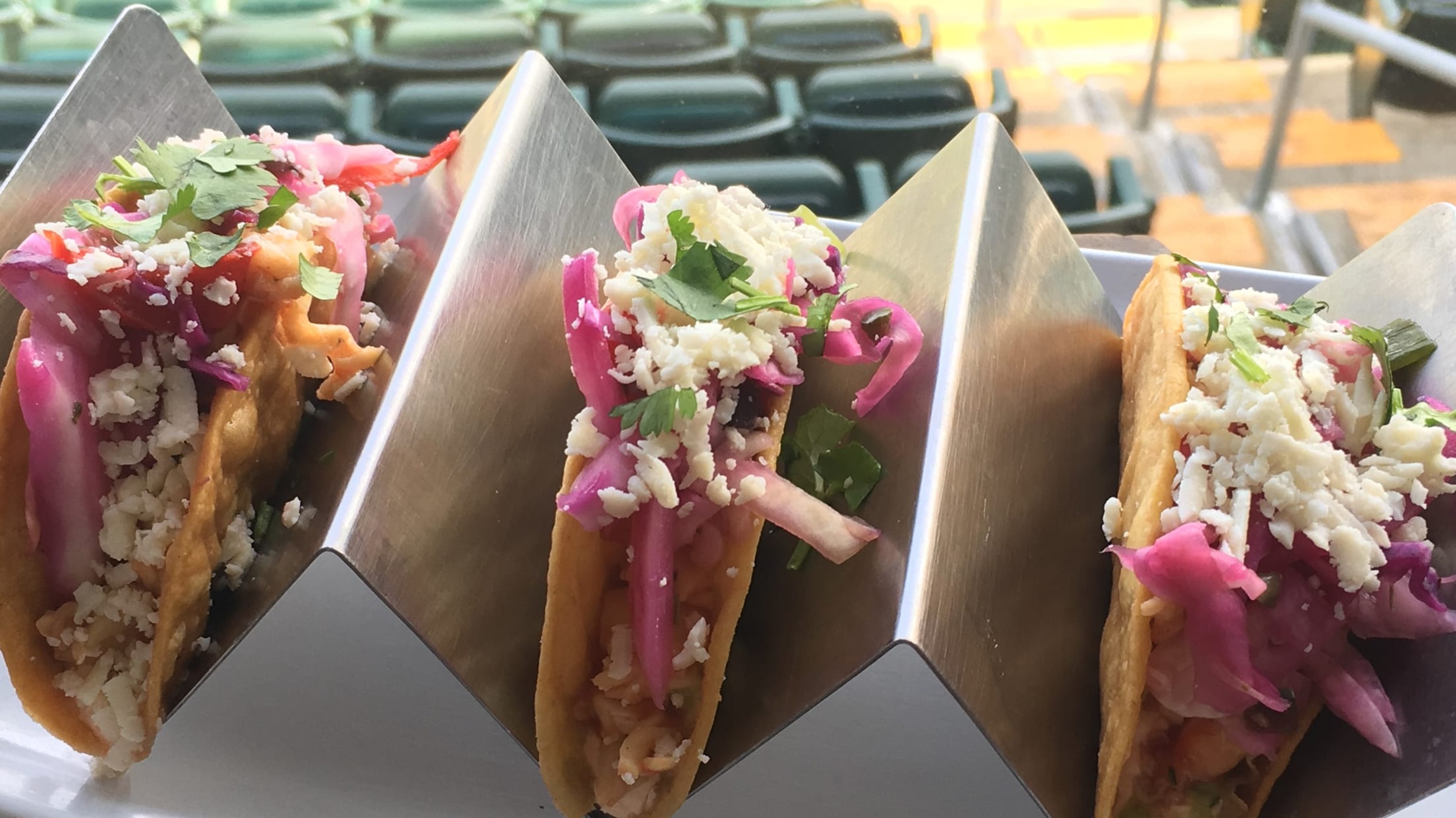 The aforementioned Breakfast Melt, though, was the best thing on the day (sorry, crickets). It's a behemoth of a sandwich, thanks to the gigantic egg patty, ham, rich sauce and, again, that ghost pepper cheese. It was a real handful.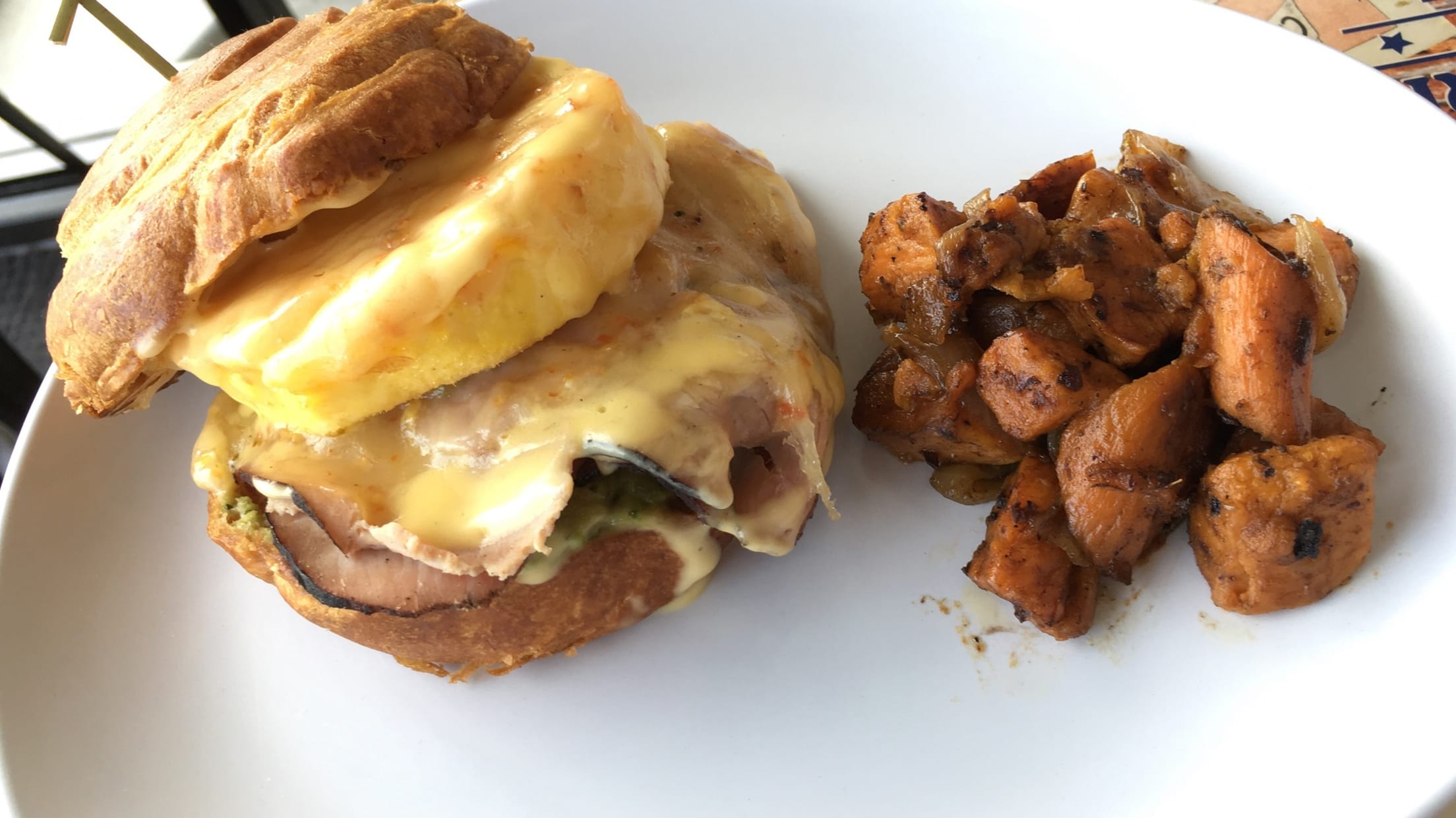 Despite all the food I'd eaten already, there had to be room for dessert -- so the Caldecott Funnel Sticks were up next. Yes, funnel cake in stick form is great, as is a Nutella drizzle and vanilla dipping sauce.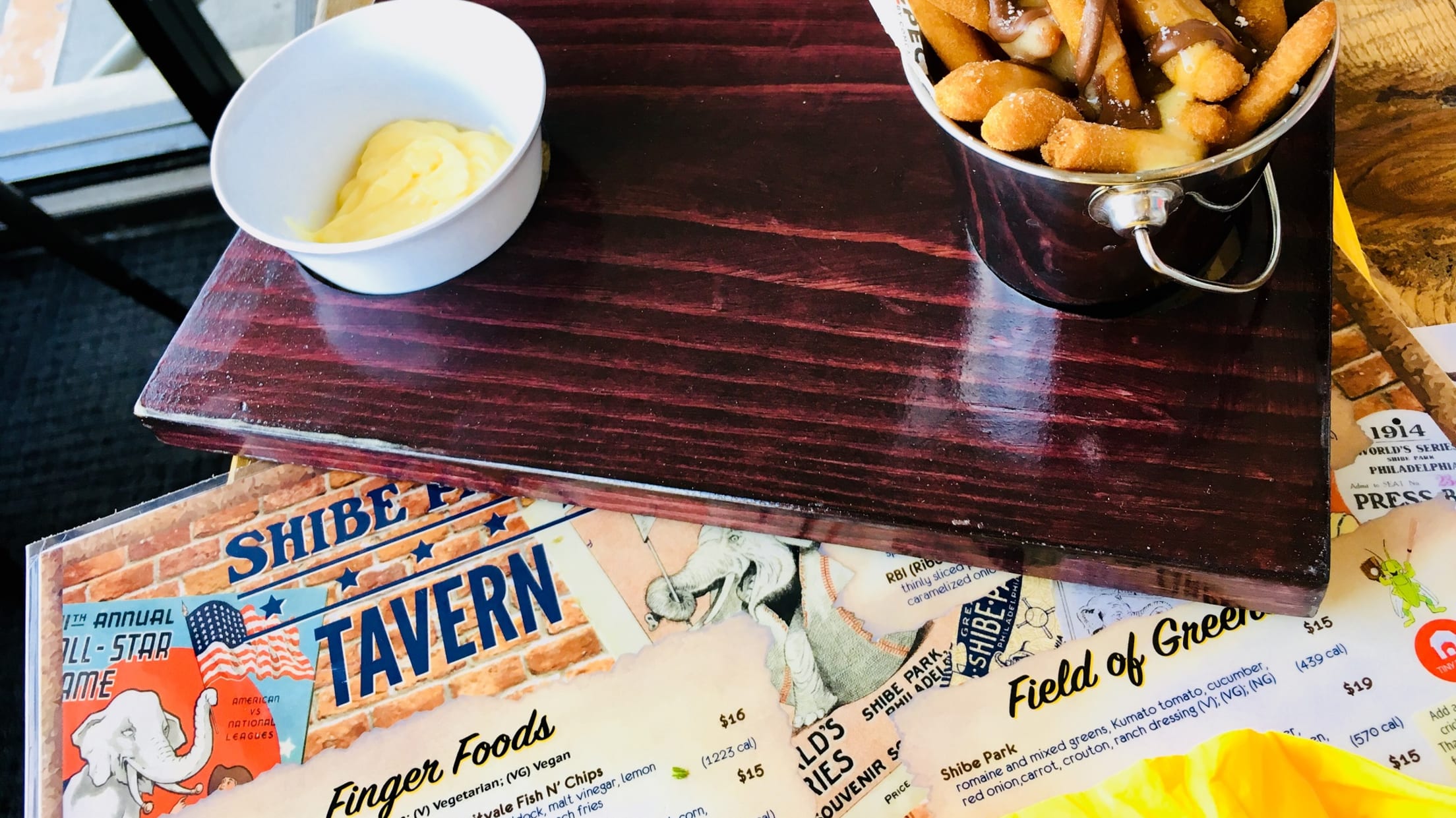 Take a closer look at the funnel cake sticks, in all their glory:
Non-Shibe Park Tavern treats
Since it was a day set aside for food, some offerings made available on the general Coliseum concourse were also on the menu -- including this absolutely wonderful fish and chips dish on the Field Level area behind home plate.
The huge chunk of fish was crispy, fresh and formidable: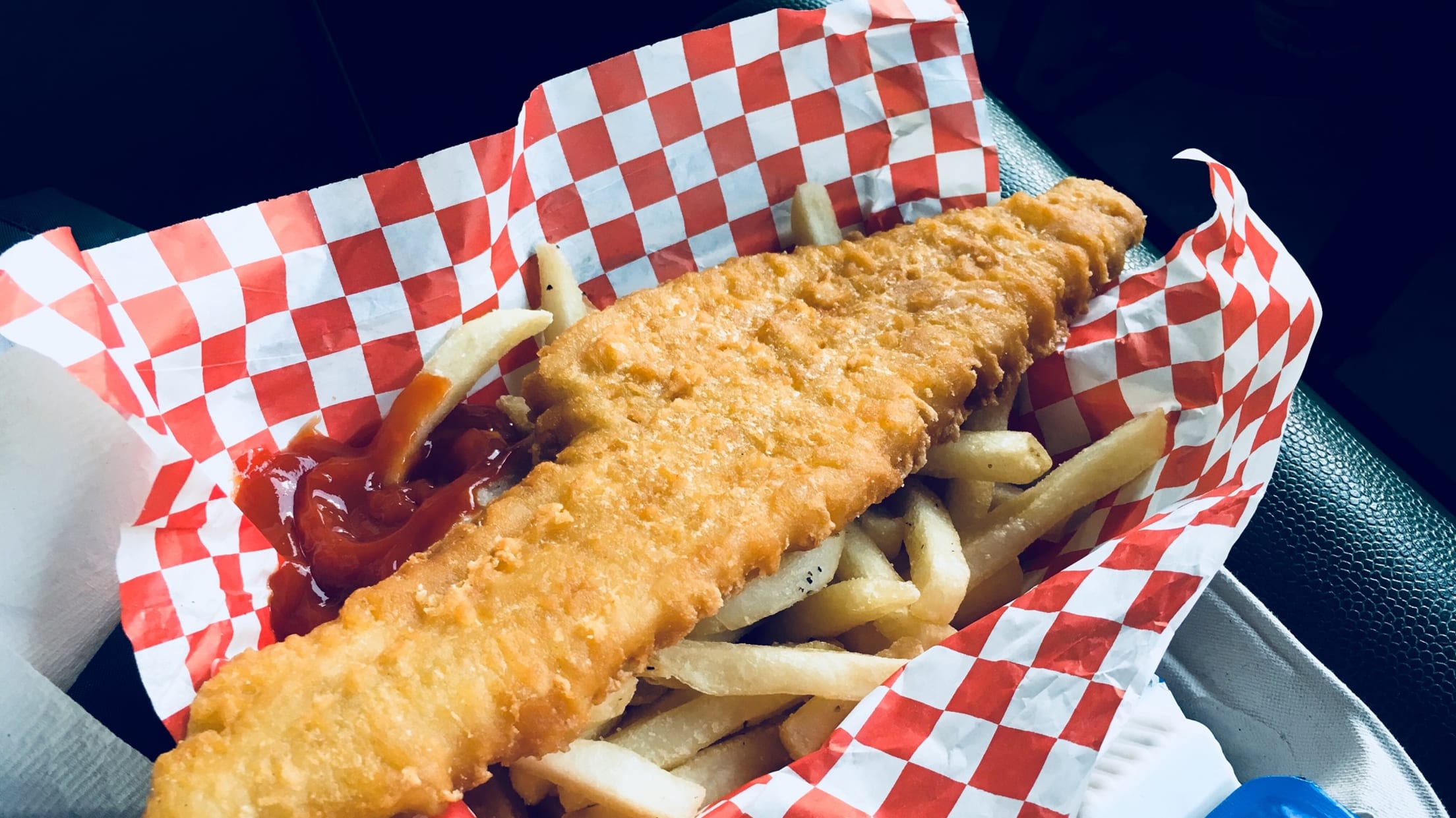 And this Churro Sundae from the Sugar Shack stand below the bleachers in left field hit the spot too.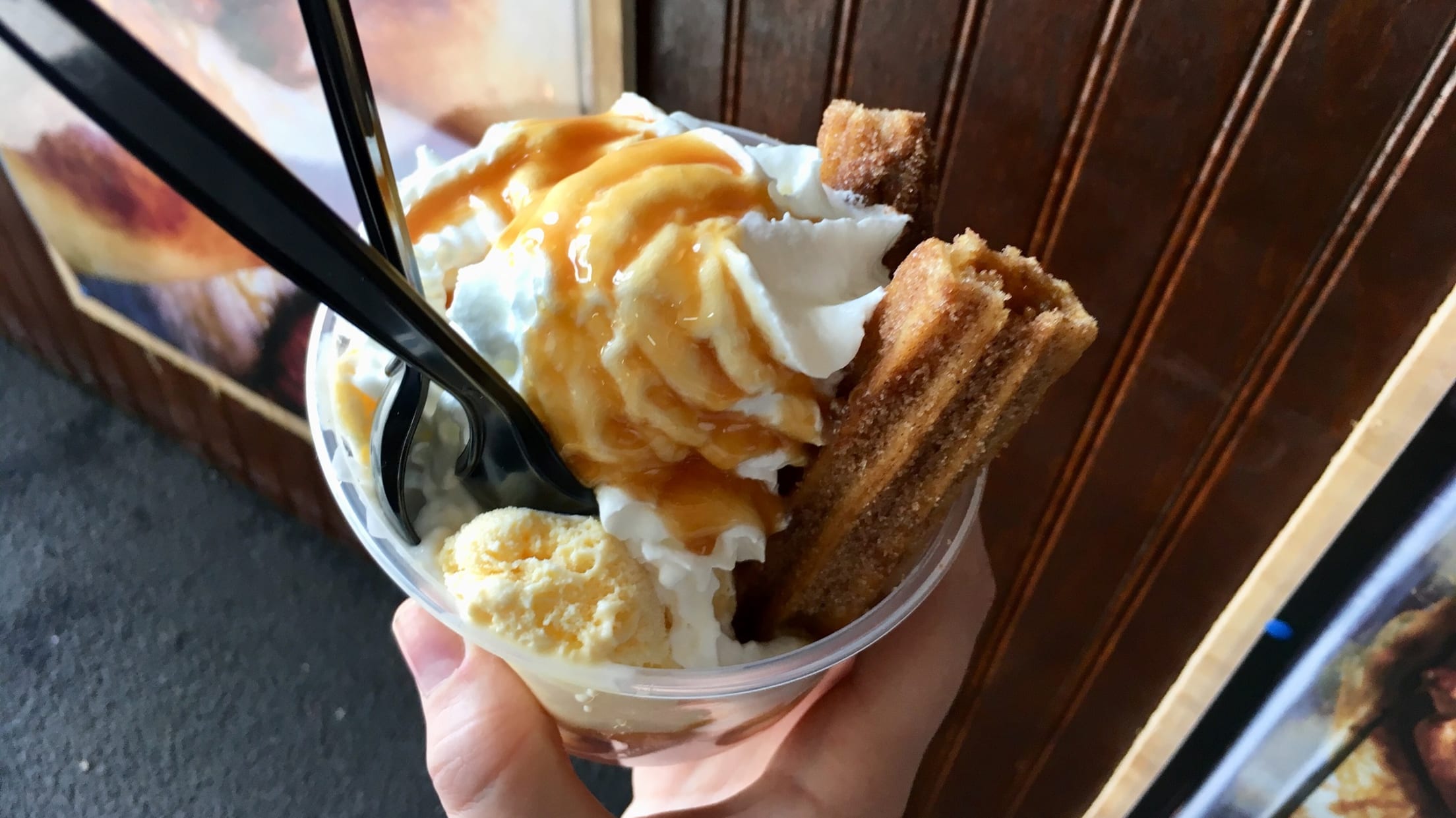 This was only a small sample of all the food the Coliseum has to offer this season. I didn't even make it to the assortment of local food trucks on hand or have a chance to try the Impossible Burger sliders (a man can only eat so much in one day).
But for those taking in an A's game this season, the options available may surprise you. It's not just hot dogs, popcorn, Cracker Jacks and pretzels anymore.
Well done, A's!