Mark Canha has been on a mini-tear this week, and it all started when he wore a ski mask on a cold night
Utility man Mark Canha made his 2018 debut for the A's last weekend in Seattle, where he hit a booming homer deep into the Safeco Field night. Not a bad start to his season.
Earlier this week, the A's began a three-game series with the White Sox at the Coliseum. Monday night's game featured some pretty crisp weather by Bay Area standards, so Canha wore an additional layer of clothing under his gold jersey. Part of the undergarment essentially worked as a turtleneck.
Here's Canha and the outfit in action as he made a great catch on a José Abreu line drive:
He did it again on a fly ball from Matt Davidson a few innings later:
Take another look: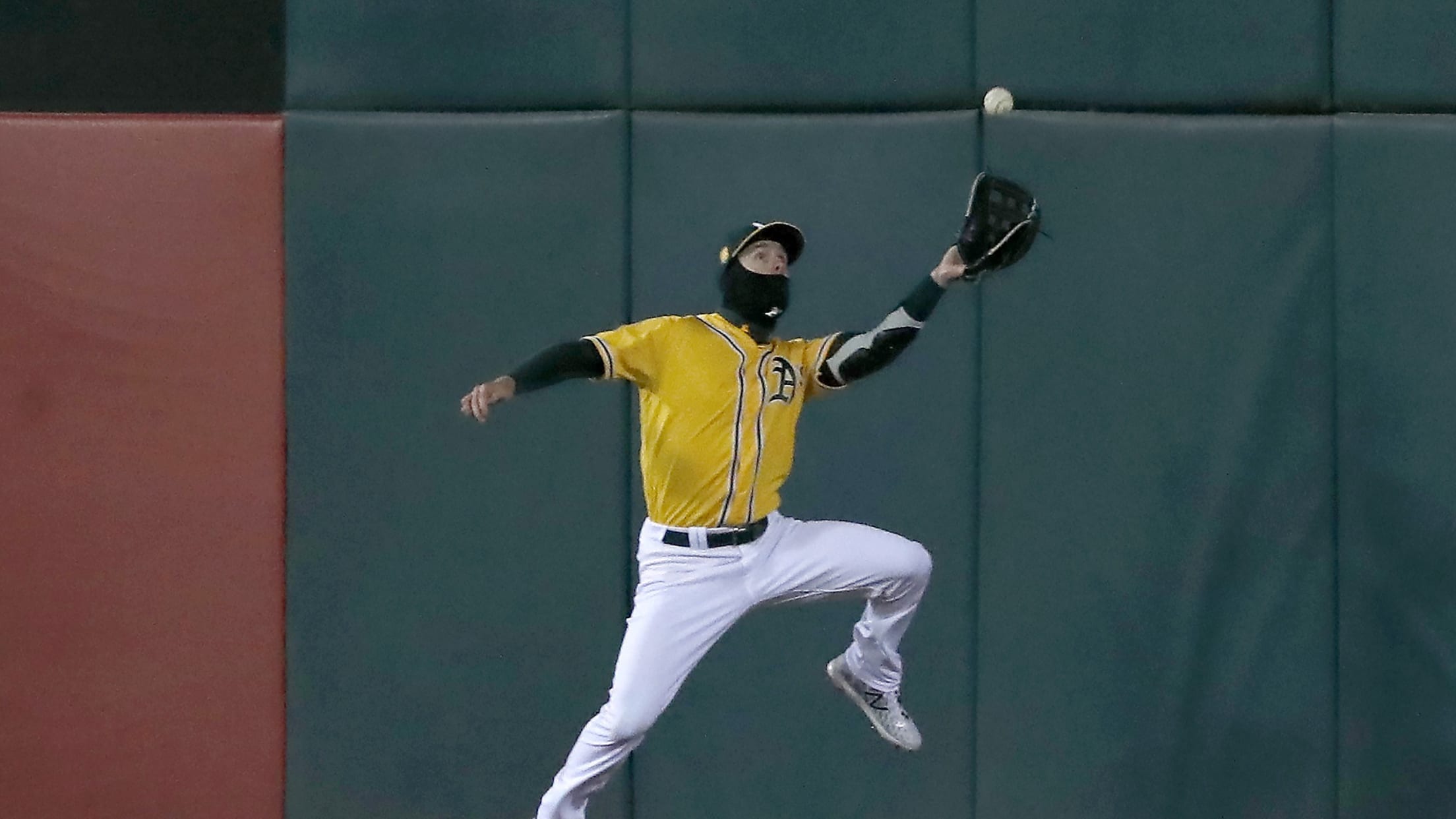 In that game, which the A's won, 8-1, Canha went 1-for-3 at the plate with a walk and that solid catch above. A pretty good night, right?
He busted out the same attire for Tuesday night's game, which the A's also won, 10-2. Wearing that trusty turtleneck, Canha went 3-for-4 with three runs scored and a two-run single:
On Wednesday, the A's and White Sox battled during the daytime, not the evening ... but that didn't keep Canha from donning this look once again -- the only player on either team to sport that kind of look on the afternoon.
And yes, he homered again:
That home run was important, as the A's battled Chicago for 14 innings before winning in walk-off fashion, 12-11.
So, just who is that masked man on the field in Oakland all week?
Well, if you've been paying attention, it's Mark Canha.
Teams in this article:
Players in this article: