Aaron Boone did his best Masahiro Tanaka impression before Saturday's game -- and did a pretty good job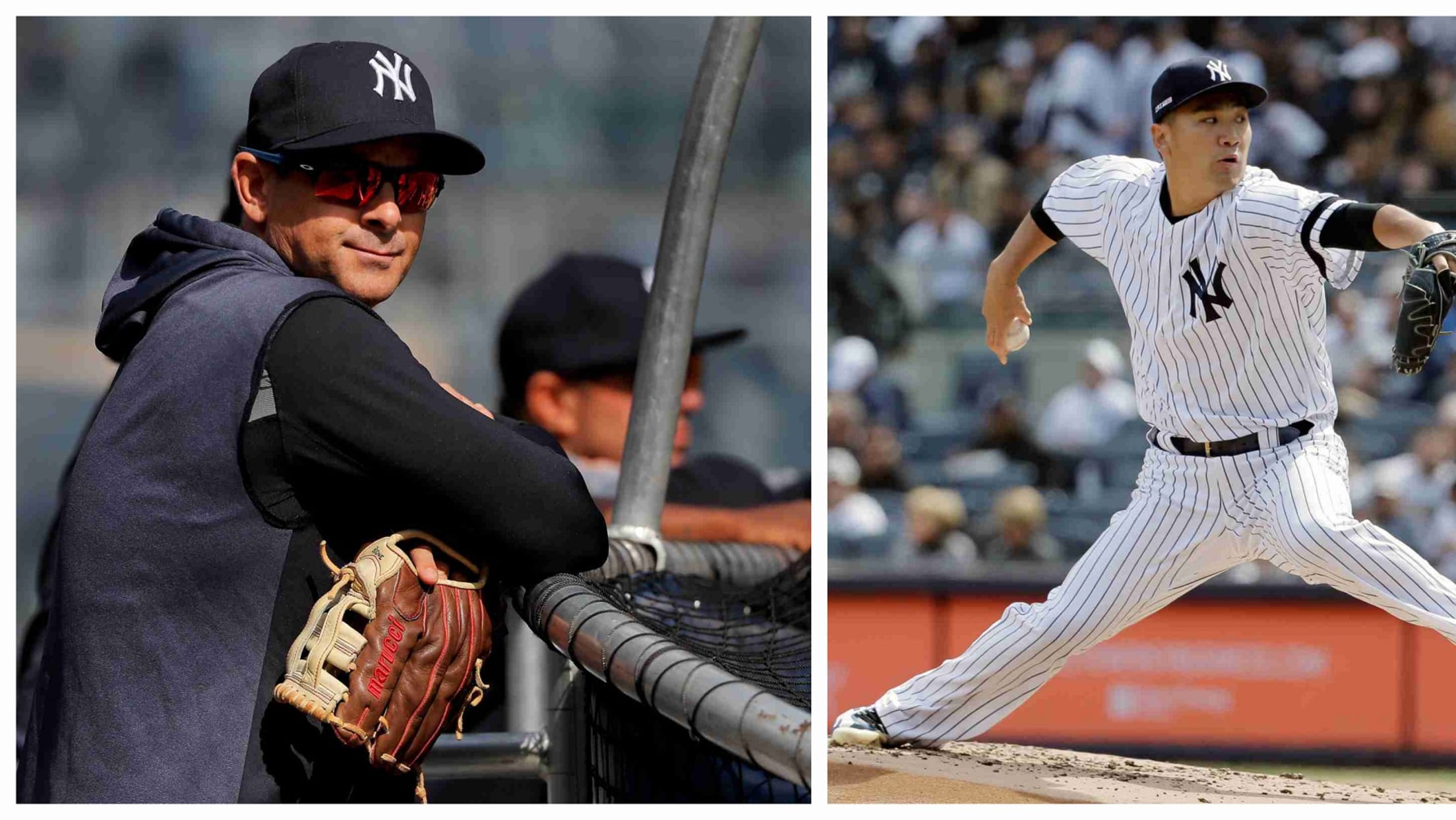 A Major League manager watches a ton of baseball. You may think you do, and you're probably right -- but for managers it's everything. From the live game on the field in front of them to hours and hours of videotape and strategy, it's a lot.
Perched in the Yankees dugout for hours on end every day at his "office," Aaron Boone observes his pitchers quite extensively. And, as he demonstrated on the field at Yankee Stadium ahead of Saturday's game with the Orioles (and shared with the masses by Lindsey Adler of The Athletic), he has their mechanics down pat.
Aaron Boone semi-imitating Masahiro Tanaka, mechanics. pic.twitter.com/nUdif0MmFH

— Lindsey Adler (@lindseyadler) March 30, 2019
So, how'd Boone do with his rendition of Tanaka's unique style on the hill? Well ... pretty well, if you ask me.
Masahiro Tanaka vs. Aaron Boone's Tanaka. @lindseyadler pic.twitter.com/Uz54j3slTo

— Rob Friedman (@PitchingNinja) March 30, 2019
Adrian Garro joined MLB.com in 2016. Throughout his travels, both Bartolo Colon and Vin Scully have placed their hands on his shoulders. Not at the same time, though. That'd be amazing.
Teams in this article:
Players in this article:
Topics in this article: