Aaron Hicks' muscles are so big that his shirt can barely contain them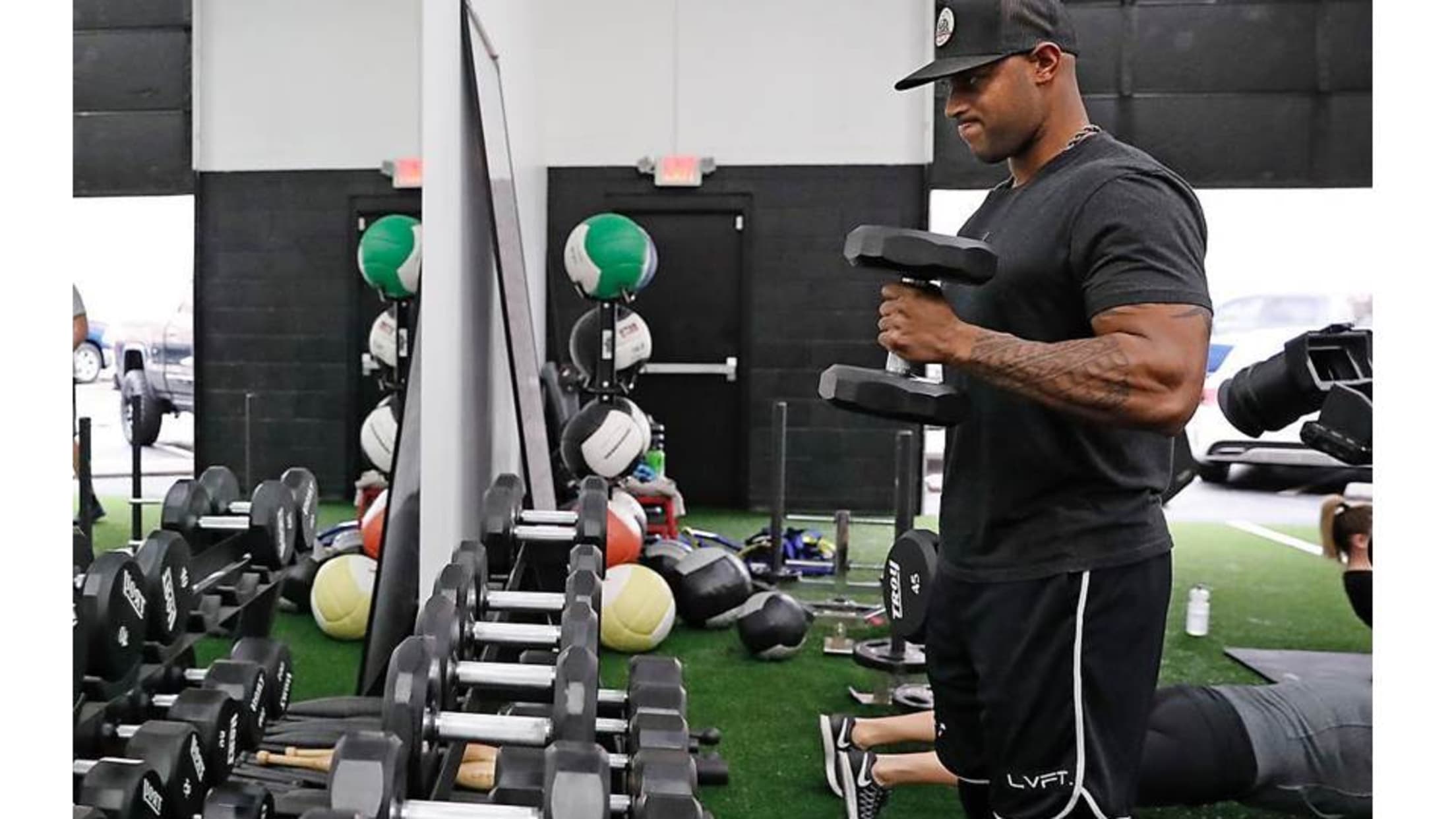 You may have thought the Yankees had enough muscle in their outfield for the 2018 season. There's the addition of Giancarlo Stanton's 59 homers, Aaron Judge's 52 and Jabari Blash's mammoth 6-foot-5, 235-pound frame. There's also the homer-happy Gary Sanchez and Greg Bird rounding out the lineup.
But outfielder Aaron Hicks figured there's no such thing as too much muscle -- nobody complains about their team having too much power. There are never too many dingers. So, the 28-year-old decided to go ahead and get absolutely jacked this offseason.
AL pitchers: beware. Also, we're expecting those 105-mph throws to be at least 110.
Teams in this article:
Players in this article: