Aaron Judge smashed a massive BP home run to the Rogers Centre upper deck
When Aaron Judge is in town, don't bother getting seats behind the plate. Don't bother getting seats just behind the fence, either. Instead, aim for the upper deck. Because there's a good chance that's where the Yankees slugger is going to send one.
While most players work on going the other way or even laying down bunts during batting practice, Judge does what he does best: smash home runs to the upper limits of the stratosphere. Not only did the Yankees slugger and league leader in dingers smash one off the center-field scoreboard before the Yankees' 12-2 victory over the Blue Jays on Thursday, but he went to the upper deck, too.
Suffice to say, I don't think the two fans sitting in the upper deck were prepared for this drive -- even if Josh Donaldson hit one to a similar area just a few days ago:
David Cone, the former Yankees pitcher and current YES analyst, said in the video at the top of the post that he pitched in Toronto and he doesn't remember seeing many home runs travel this far. It's probably why he was staring so intently at Judge's bat outside the cage, presumably saying, "Huh, I assumed you were using those big red plastic bats children use."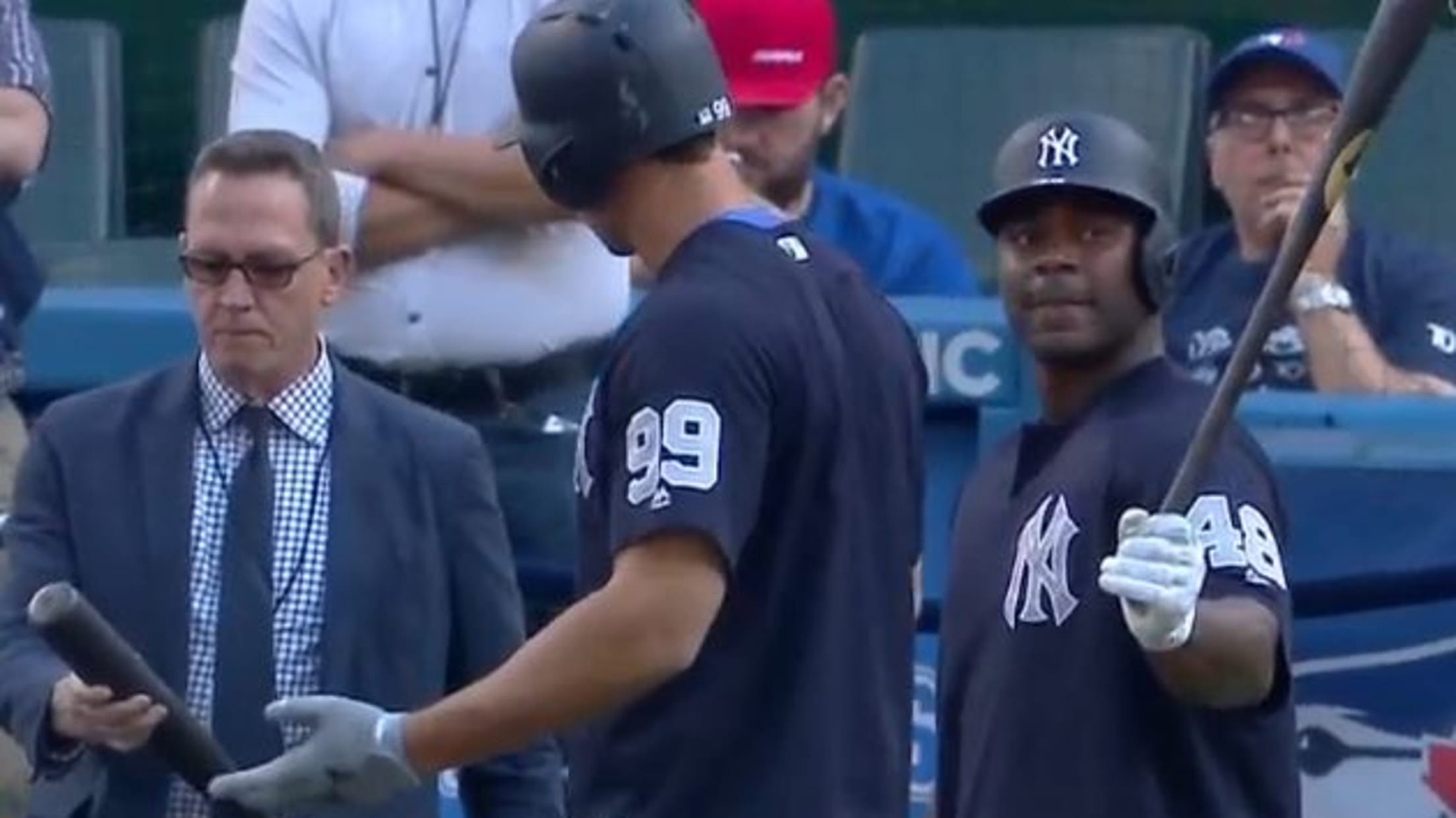 Teams in this article:
Players in this article: