Aaron Judge and his catches may bring down the Yankee Stadium wall this postseason
Last weekend, in Game 3 of the ALDS, Aaron Judge made an incredible home-run robbing catch on Francisco Lindor (while also denying a souvenir from a well-known baseball collector). In doing both of these things, he broke off a bottom section of the wall -- because Aaron Judge is a large 6-foot-7, 282-pound man who can't help destroying everything in his path.
And then, during ALCS Game 3 presented by Camping World on Monday against the Astros, Judge decided he wasn't finished with the Yankee Stadium wall. He wanted some more. On a Yuli Gurriel fly ball, he slammed right into it -- making another fantastic grab in the process. Look at the fans, cowering in fear of his momentous power.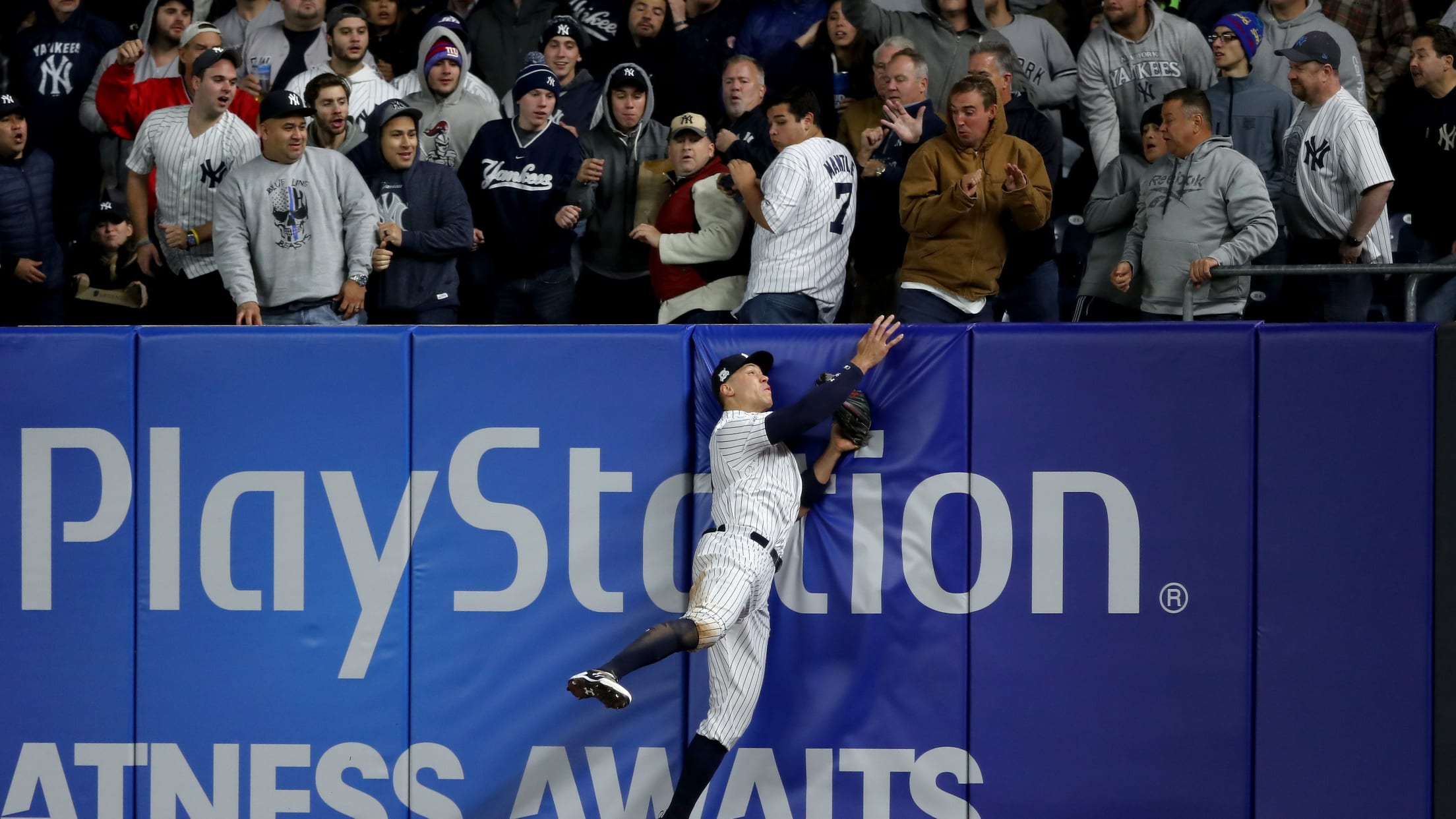 Judge walked away unscathed, while the wall suffered a Judge-sized boo-boo.
Todd Frazier, who had a pretty decent game himself, talked about Judge's play postgame.
"That's what we want. That's what every teammate wants to see. As a pitcher you dream of that kind of stuff. He's been doing it all year, even before I've watched -- or I played with the Yankees, I've watched all the stuff he's done. And he'll go to the wall for you. That's all you can ask for as a teammate, as a player, as a friend. You see a guy put his head basically through the wall and then dive -- he's a big guy, so the ground is going to shake when he hits the ground. So he's got to be careful."
We're honestly surprised The Night King didn't call on Judge to bring down a certain wall he was dealing with -- although he did eventually get some assistance.
The Yankees right fielder also hit a homer over the wall later in the game to help his team win the game, 8-1.
Tune in to Game 4 of the ALCS presented by Camping World on Tuesday, 5 p.m. ET on FS1.
Teams in this article:
Players in this article: