A young Aaron Judge fan had the experience of a lifetime meeting the Yankees slugger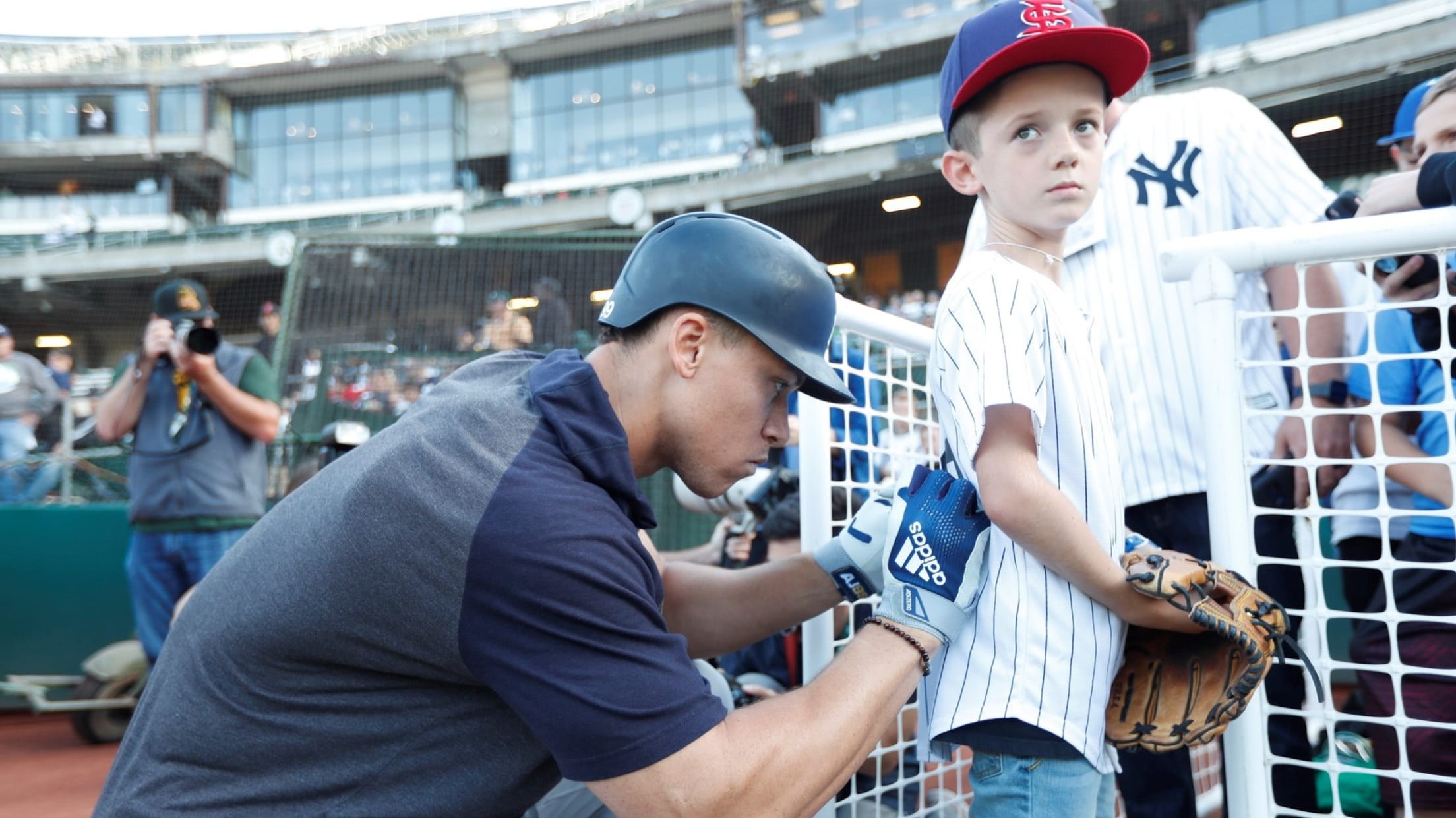 (MLB.com/Jason Laurea)
Aaron Judge is a mountain of a man. At 6-foot-7, the hulking Yankees slugger is a formidable figure everywhere he goes. And, given his larger-than-life presence on the diamond, slugging homers like Paul Bunyan with a baseball bat, it makes sense to imagine he'd be a bit ... intimidating up close.
Before Tuesday night's Yankees-A's game at the Coliseum in Oakland, a young Yankees fan in a pinstriped Judge jersey and a Fresno State Bulldogs cap (Judge's alma mater) had a special opportunity when Judge came walking up to him.
When it was all said and done, this young man wound up with an autographed jersey, a photo with Judge and a memory he'll never forget. He also got a photo with A's legend Rickey Henderson, too: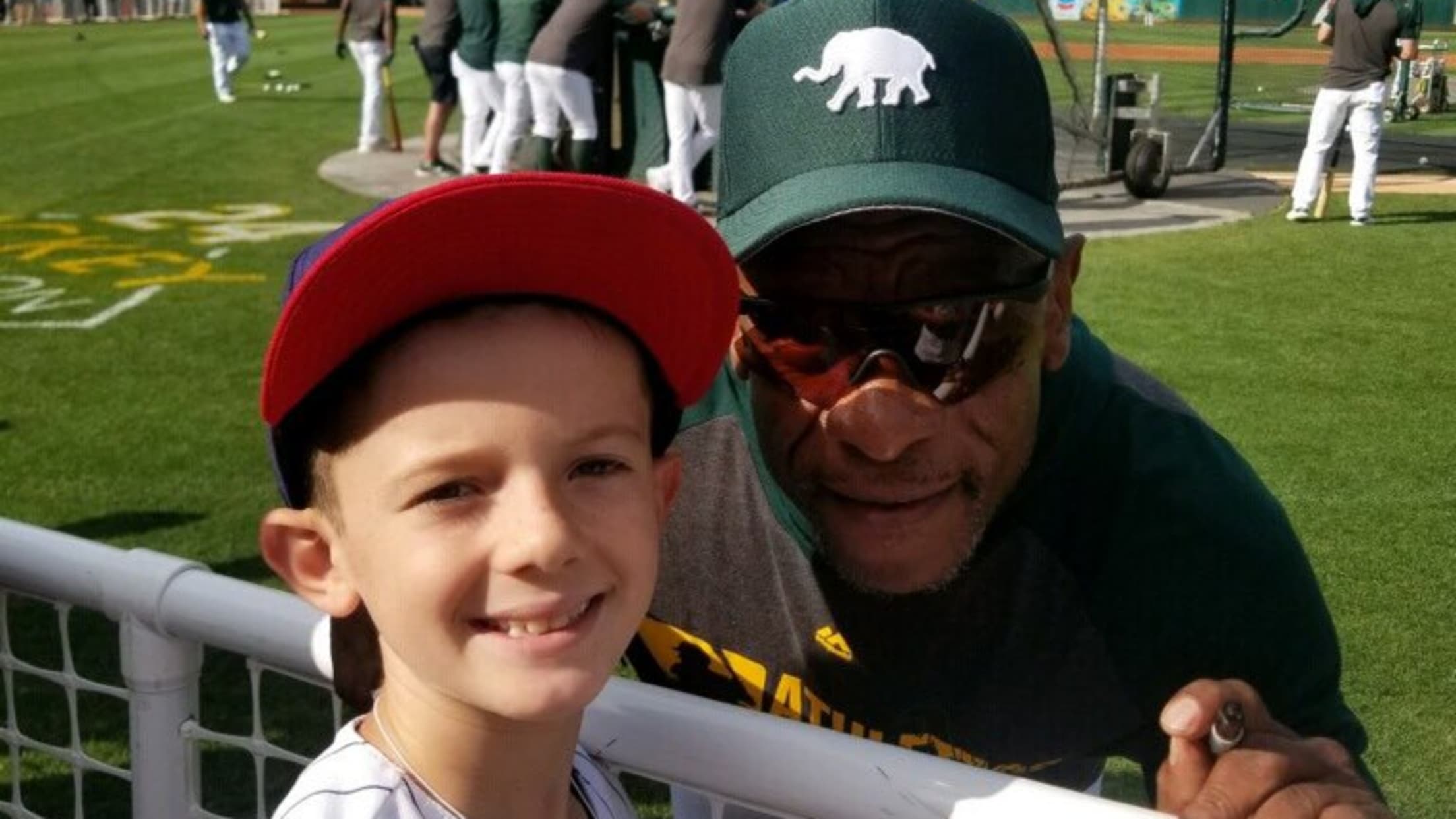 Originally, I was going to draw a parallel between this young fan's experience meeting his hero and my own, when I met Jason Giambi as a young fan in the late '90s, commenting on how we both were overwhelmed by the moment seeing our favorite players inches away from us, in real life.
But the truth is, I can't relate to him, as his story -- and the reason behind this meet-up with Aaron Judge -- is truly remarkable.
Hopefully this is the best thing Aaron Judge does on the field tonight... he just made a young Fresno State fan's day 👏 pic.twitter.com/w3urEQOt82

— A's on NBCS (@NBCSAthletics) August 21, 2019
The boy's name is Kellen Wilson. His father, Kyle Wilson, passed away suddenly last October at just 36 years old. Kyle played college baseball for Fresno State, and through some of his friends and colleagues, young Kellen was able to meet Judge on the field on Tuesday night.
Kellen's mother, Chelsy, relayed the following message regarding how this meet-up with Judge was put in action, and what it meant to the family:
"He [Kellen] had no idea, though [that he was going to meet Judge]. And we had no idea. And when the Yankees didn't take batting practice, they thought no way. But Kyle is pulling strings from above. We are so grateful to Mr. Judge. He has been an incredible role model to Kellen, even sending Kellen a jersey back in December.
"He is exactly the kind of human and player Kyle told Kellen to look up to. How hard he works. How he treats others. And all he stands for."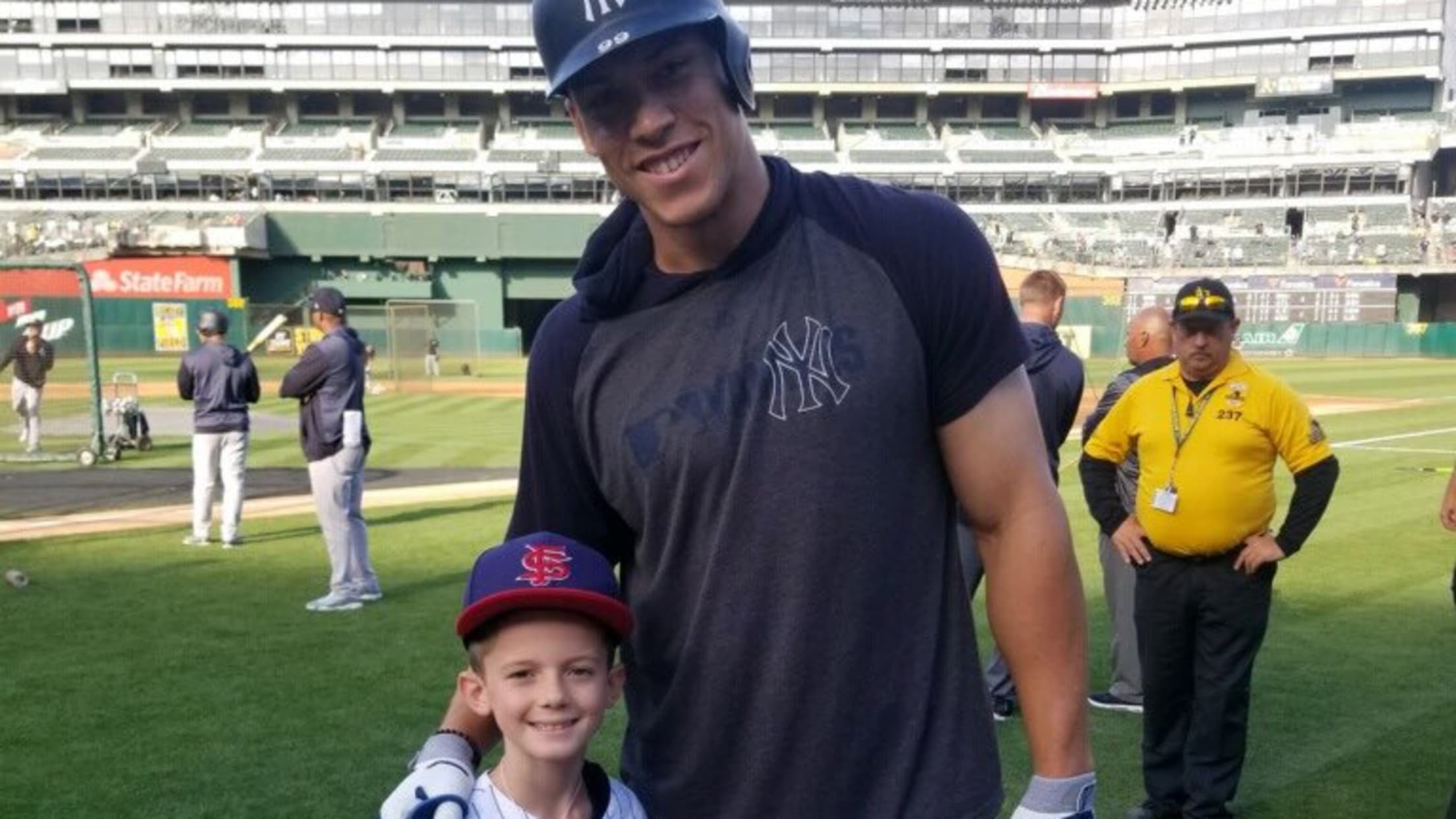 In the game itself, Judge put on a show for Kellen and his family, crushing a 467-foot homer deep into the left-field bleachers in the eighth inning. This one was not a cheap shot:
A pretty incredible night for Kellen, one of the biggest Judge fans around. As a result of gestures like this, Judge may find himself earning new fans, as well.
Folks say "never meet your heroes," but those folks are wrong. It's the best.
Teams in this article:
Players in this article:
Topics in this article: