Maddy Freking's performance Sunday is what the Little League World Series is all about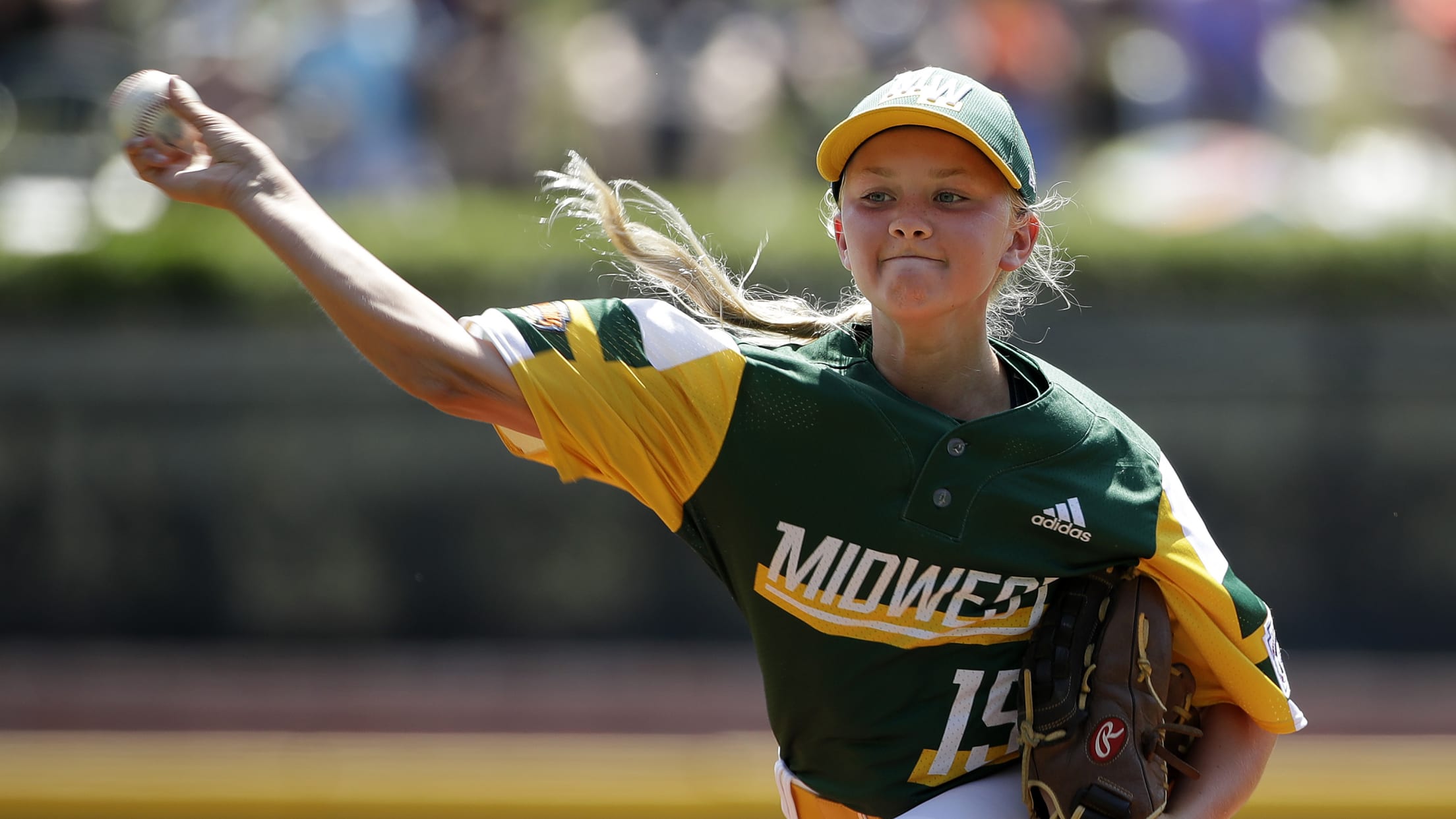 The Little League World Series is in many ways the purest and most relateable form of baseball. Far more baseball fans have played in Little League than the Major Leagues. Moreover, kids wear their hearts on their sleeves way more than adults ever can, which just draws us in all the more.
It's the perfect situation then, for a player or moment to transcend the fields of Williamsport, Pa., and capture the attention of the world. On Sunday, Minnesota's Maddy Freking became the hero of the Little League World Series.
Under normal circumstances, Freking is a second baseman with great reactions and even better situational awareness:
The last girl from Minnesota to play in Williamsport was @KrissyWendell. Maddie Freking is about to change that. #GirlsWithGame pic.twitter.com/KZesgMBScJ

— Little League (@LittleLeague) August 10, 2019
On Sunday, Maddy became the first girl to pitch in the Little League World Series since Mo'ne Davis starred for Pennsylvania's team five years prior. Unlike Mo'ne, Maddy came in as a position player pitching -- a fact that arguably makes her performance way cooler -- and was faced with a difficult bases-loaded jam.
Thanks to a nasty two-seamer and a heads-up defensive play, she got out of it without allowing a run:
Struck him out looking, then makes a play for the highlight reel.

Maddy Freking can do it all 😤 #LLWS pic.twitter.com/1WU08V9PXJ

— SportsCenter (@SportsCenter) August 18, 2019
Her performance led Pirates manager Clint Hurdle to compare her to another intimidating pitcher with a wicked fastball and flowing blonde locks:
" ... the last time I saw that much blonde hair throwing that hard, it was [Noah] Syndergaard."

—Pirates manager Clint Hurdle with respect for Maddy Freking 👏 pic.twitter.com/1MAE8MX2nc

— ESPN (@espn) August 18, 2019
Unfortunately, Freking's team lost that game against Virginia, putting them just one loss away from elimination. Regardless of her team's fate, she's already made history as just the 19th girl to play in the tournament and the sixth to pitch.
Even before taking the mound Sunday, Minnesota Lynx coach Cheryl Reeve was on the Maddy Freking bandwagon:
.@LynxCoachReeve repping Coon Rapids-Andover Little League World Series star Maddy Freking's jersey prior to tonight's Lynx game. As they say, game recognize game. pic.twitter.com/XkYgQcixhH

— Katie Davidson (@_katiedavidson) August 16, 2019
As Sunday showed, that was a great bandwagon to be on. More than checking off historical milestones, Maddy inspired girls, boys and adults alike with her focused dominance in an incredibly stressful spot. She's what the Little League World Series is all about.
Eric Chesterton is writer for Cut4. He particularly enjoys bunts against the shift, stolen bases and celebrating his birthday with mascots at the ballpark.