Yasiel Puig imitating a bizarre, viral Little League stance is proof that nobody has more fun than he does
A phenomenon swept the world on Saturday, courtesy of a young man on Venezuela's Little League World Series team. Deivis Ordoñez captivated the masses with his especially bizarre and undeniably eye-catching "stance" at the plate:
This kid has the WILDEST batting stance we've ever seen.

(via @ESPN) pic.twitter.com/qisFtPXrKR

— Cut4 (@Cut4) August 17, 2019
It hadn't even been a full day since video of the kid's ambitious approach to hitting was out there in the world before somebody in the Majors tried it on for size. Specifically, the Indians' Yasiel Puig, who busted it out in the first inning of Sunday's game against the Yankees in New York:
Puig our imitator. 😂 pic.twitter.com/VKcVJK9HFb

— Cleveland Indians (@Indians) August 18, 2019
Of course it was Puig who chose to mimic this extremely weird style at the plate. It could only have been Puig. And while he tried this out for just a few seconds before the first pitch of his at-bat against CC Sabathia, eventually striking out a few pitches later using his regular stance at the dish, it's just the latest instance of Puig flashing his signature flair on the field.
Honestly, I bet that if Puig was asked why he imitated that stance, he'd say that it just felt right, or something along those lines. It probably wasn't even a conscious decision -- much like he most likely doesn't try to channel Jack Sparrow as he gallops around the bases.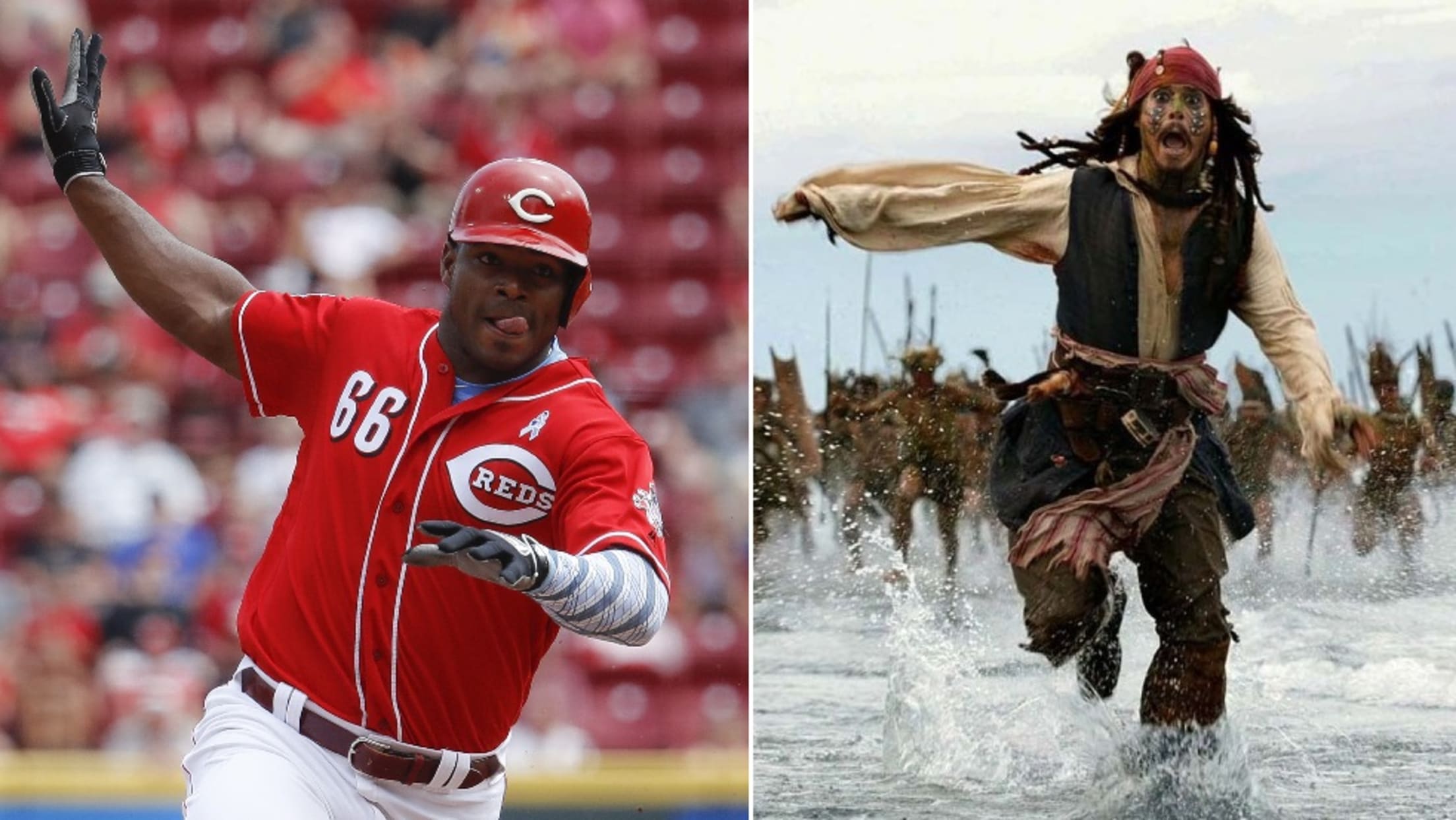 Puig exudes confidence and style in everything he does, and since joining Cleveland he's been in full-on Postseason Puig mode, which is great news for everybody. In Saturday's game, he threw a runner out from right field, displaying his steadfast adherence to eye-popping defense, and posted a warning on his Instagram about it afterward:
But while he's quick to throw runners out on defense, he's also pretty sure he won't get caught while running the bases, too.
This dynamic is what makes Puig one of the most endlessly entertaining players in the game today. Sure, the goofy antics can elicit strong reactions from people who watch him out there on the diamond, but he backs up the silly stuff with top-shelf defense.
He can throw you out, or he can just lay out and rob you of base hits, as he did later on in Sunday's game:
You can talk the talk, sure, but do you walk the walk? That's the true test, and Puig definitely walks the walk, so to speak, when he's at his best.
But he isn't afraid to have some fun while doing it.
Teams in this article:
Players in this article:
Topics in this article: