Yasiel Puig busted out his finger-wagging, dinger-launching magic to help Indians own the Twins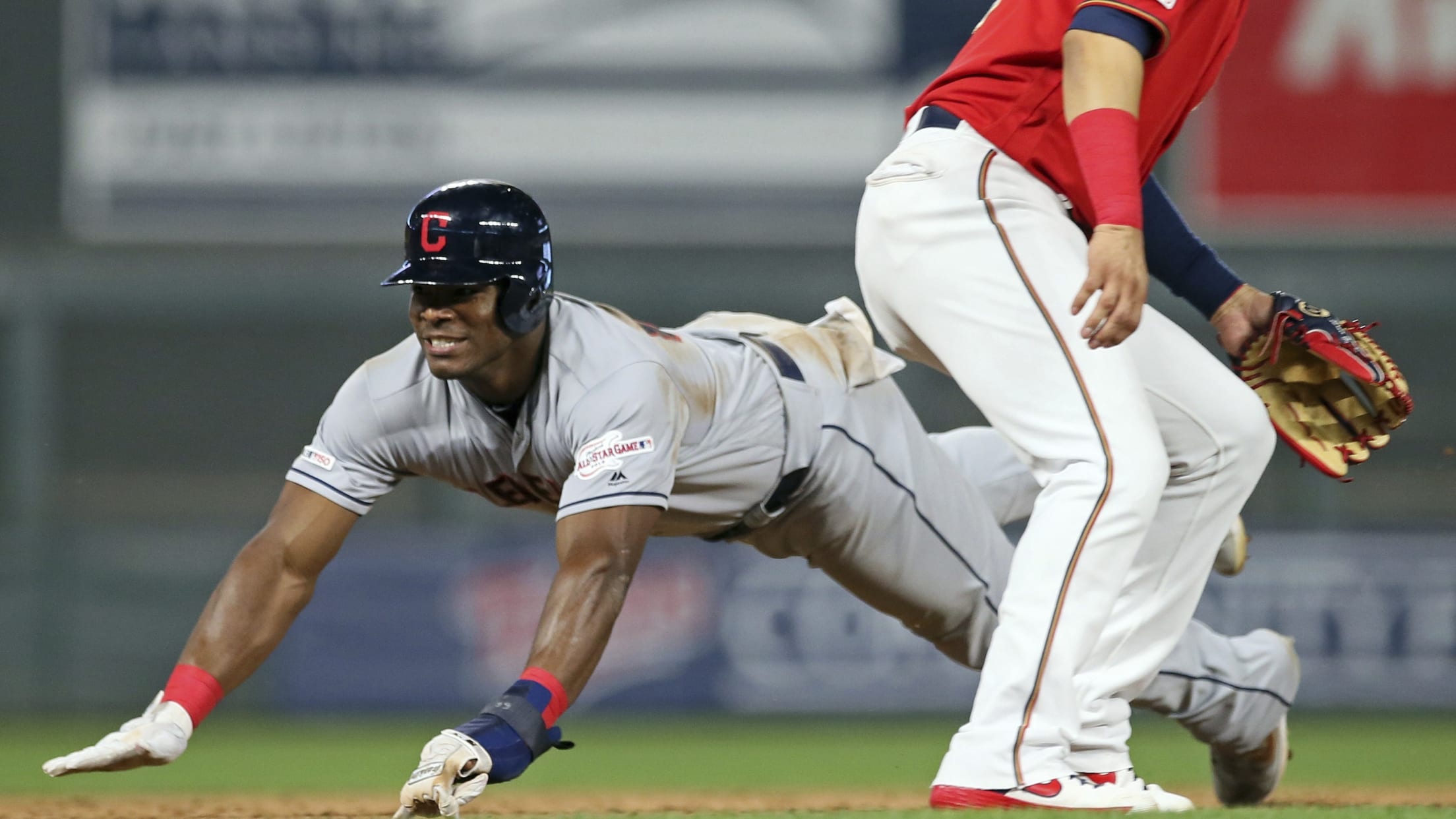 Ever since he broke into the Majors with the Dodgers in 2013, Yasiel Puig has been must-watch television -- the bat flips, the lasers from right field, the feeling he's liable to hug a fan or run so hard he breaks his belt at any given moment.
But even though Puig wears a super-sized heart on his sleeve every game, something special happens when the postseason rolls around. Puig is the most exuberant personality in the game every time he takes the field. Postseason Puig, though, is something else entirely.
He flips his bat higher.
He licks his bat with a little extra zest.
All in all, he's wont to lose his mind with the same fervor as the most avid fan in the stadium.
After falling behind the Cinderella Twins in the AL Central race early in the season, the Indians needed to get a head start on October if they were going to reclaim their typical place atop the division.
So, naturally, they went out and acquired Puig at the Trade Deadline. The team (and Puig's bat) have been red hot, and this weekend they traveled to Target Field with an opportunity to vault themselves above the Twins at long last.
The lights were bright. The stage was set. It felt a lot like ... well, like the postseasn. You better believe Puig was ready to go.
On Friday, we got perhaps the most Puig play ever, combining aggressive baserunning, trolling of the opposing team and a charming show of love as his team entered a tie atop the division.
The Indians lost the next day, but not because Postseason Puig failed to show up. He hit a double in the fifth inning and, on his way to second, he made clear to right fielder Marwin Gonzalez that he had no chance of stopping him:
Later that night, Puig hit his first home run as a member of the Indians. He definitely made it worth the wait:
After going 3-1 in their weekend series with the Twins, the Indians are once again tied at the top of the AL Central, setting up an intense pennant race over the final weeks of the season.
That's good news because division races are fun. In this case, however it's great news, because we're set up for the possibility of over two months of postseason Puig energy. Don't worry about containing your excitement -- Puig certainly won't be trying to contain his.
Eric Chesterton is writer for Cut4. He particularly enjoys bunts against the shift, stolen bases and celebrating his birthday with mascots at the ballpark.
Teams in this article:
Players in this article:
Topics in this article: