What is going on with the outrageous batting stance from this kid in the Little League World Series?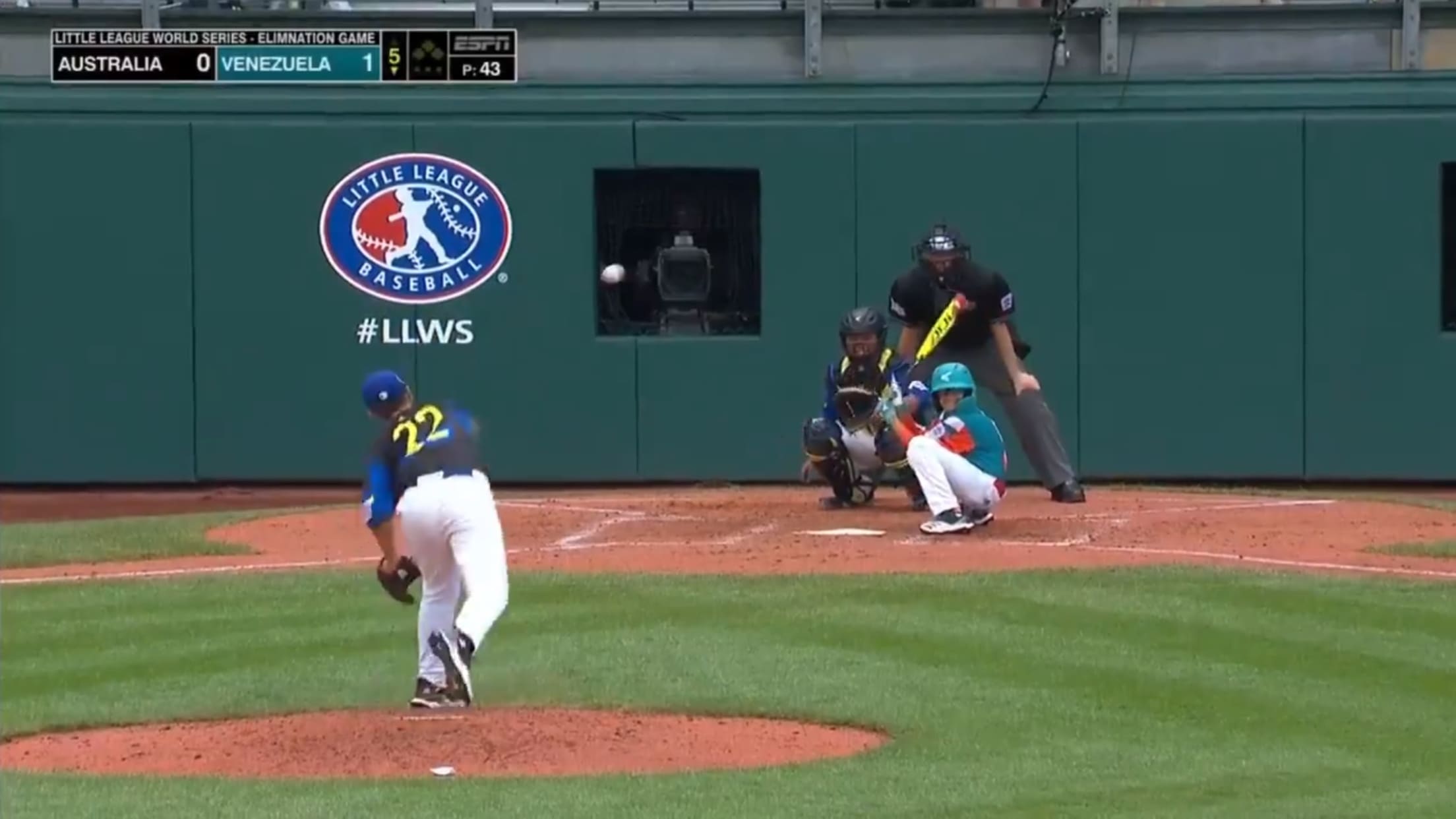 I dunno, man. This one's weird.
Pictured above is a young man on Venezuela's Little League World Series team digging into the box in a game on Saturday afternoon. But is he really even "digging into the box" to face that Australian pitcher in the No. 22 jersey? The kid's basically sitting down -- and when a pitch was thrown, he literally fell down.
This kid has the WILDEST batting stance we've ever seen.

(via @ESPN) pic.twitter.com/qisFtPXrKR

— Cut4 (@Cut4) August 17, 2019
According to the ESPN broadcast of the game, this young man's name is Deivis Ordoñez, and he adopts this approach at the plate on a regular basis, in hopes of drawing the (probably confused) pitcher into throwing a ball and giving him a leg up in the at-bat.
This time it didn't work, as that first pitch floated in for a strike and Ordoñez fell behind in the count, 0-1. Credit the pitcher for not being swayed by this absolutely bewildering sight at the plate.
The kid won out in the end, however. Venezuela won the game, 2-0, and Ordoñez was seen busting some sweet dance moves on the field after scoring one of the two runs:
Come for the recap. Stay for the dancing 🕺 pic.twitter.com/V6AgnFjqLJ

— Little League (@LittleLeague) August 17, 2019
Unorthodox and otherwise "weird" batting stances pop up every now and then in baseball, as hitters try interesting things at the plate to try and get ahead of the pitcher in any way possible.
Reds phenom Aristides Aquino is putting himself on the map right now for Cincinnati by hitting homers on nearly every pitch he sees -- and he stands like this prior to the pitch coming in from the pitcher:
Aristides Aquino is on pace for infinity career homers. pic.twitter.com/rHAuJr1idr

— MLB (@MLB) August 11, 2019
As for the Little League World Series kid's crouch, well, I can't help but think of Hall of Famer Jeff Bagwell.
Sure, there's a difference between Bagwell's approach and this kid's even more extreme approach, but hey, Bagwell did pretty well with a stance many called "strange" over the years.
You never know ...