Drew Brees' childhood dream is being realized by New Orleans' first Little League World Series team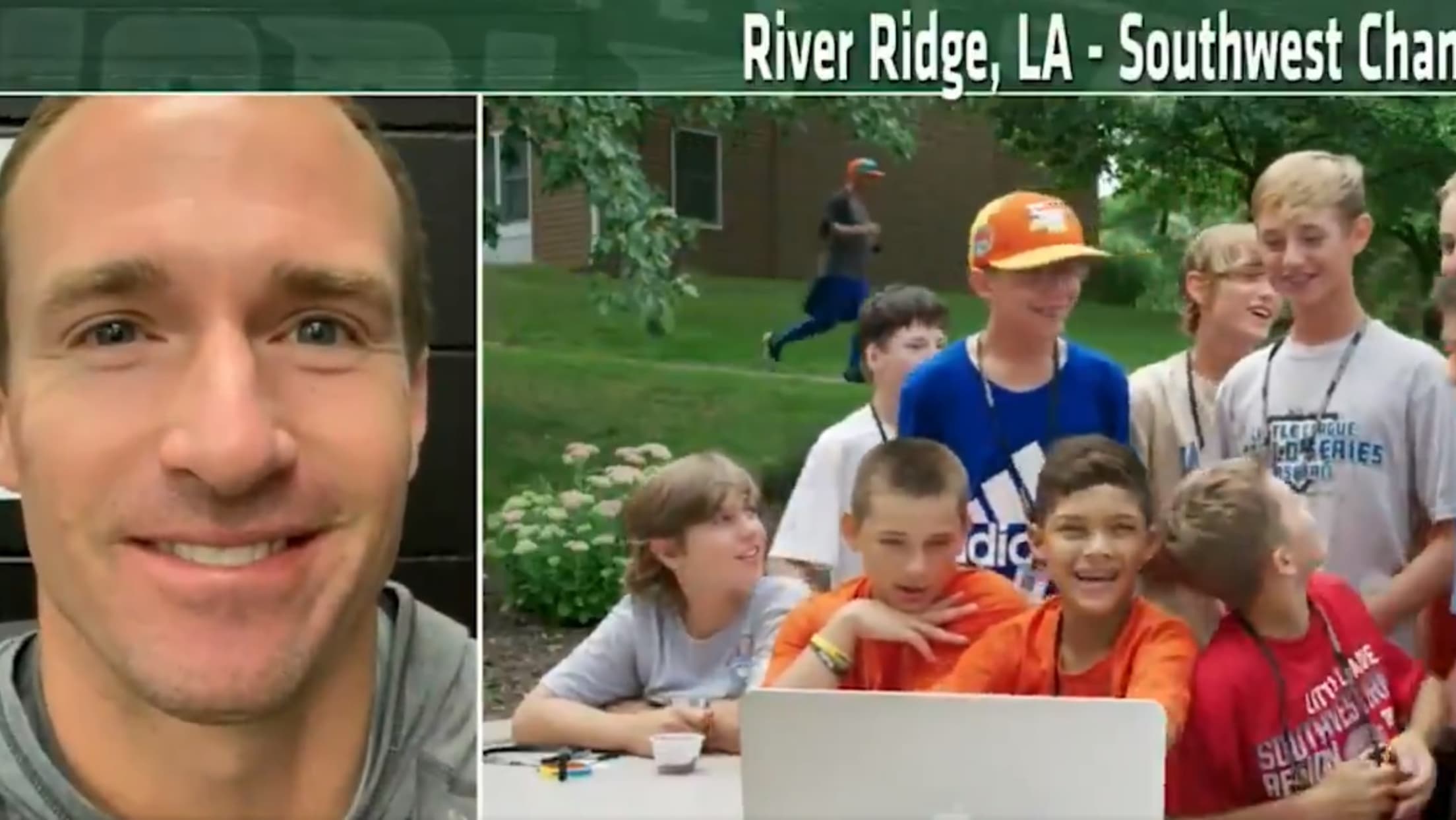 A few kids from New Orleans are having an amazing week. After becoming the first team from the city to qualify for the Little League World Series, the team representing Eastbank Little League was surprised before its games this weekend with pep talks from Saints head coach Sean Payton and quarterback Drew Brees.
That's a special treat, for sure. Brees is already an NFL legend, and he's still playing. The 40-year-old quarterback holds the all-time records in completions, completion percentage and passing yards, and is widely considered one of the most gifted QBs in NFL history.
And yet, Brees' childhood dream of playing in the Little League World Series never happened. But when you see his earnest salute to these young kids for making it this far, you can tell he really means it.
🗣 @Saints ⚜️#LLWS pic.twitter.com/pvF6L0UD7o

— Little League (@LittleLeague) August 17, 2019
You see, Brees, who has a Super Bowl MVP under his belt in addition to all the records he's set throughout his career, could have gone down a different path and found baseball stardom instead of dominating the gridiron:
"I played baseball in high school, and in fact, I always thought baseball was going to be my path. I always hoped it would be. But football kind of made its way into the picture," he said during All-Star Week festivities in 2016.
Imagine you're a kid playing in the first Little League World Series your city's ever seen, and you get this kind of pep talk from somebody like Brees -- who's jealous, more or less, of what you're doing right now. That's something these kids won't ever forget.
Win or lose, they'll always have that special shout-out. That's what it's all about.
Inspired by Brees' encouragement, the team went out and beat Sprague Little League, 3-2, in its elimination game on Saturday night. Well done, kids!