Chiefs QB Patrick Mahomes was just showing off with this massive dinger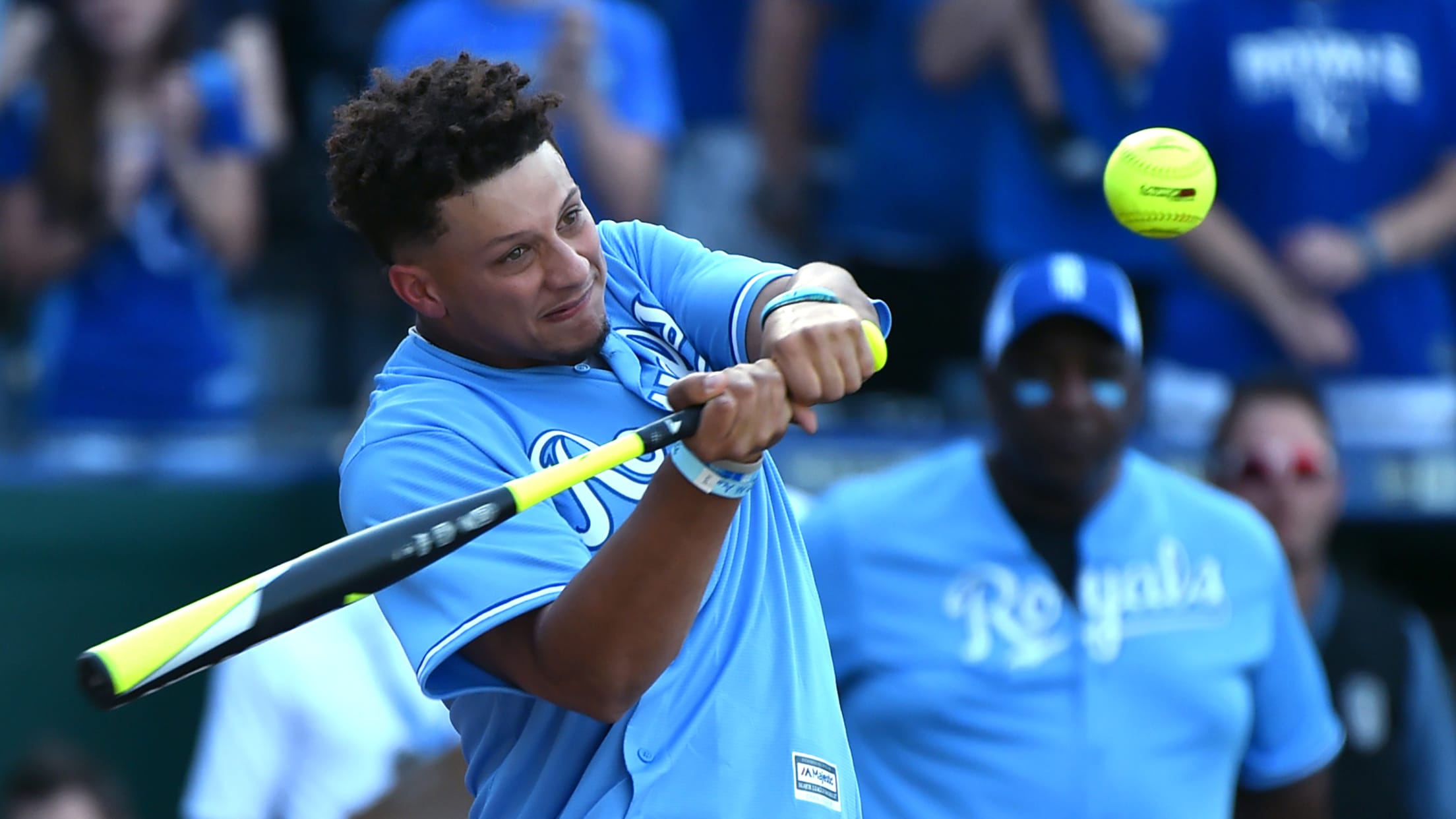 Kansas City Chiefs quarterback Patrick Mahomes is known for making big plays. The QB absolutely decimated NFL defenses last season as he piled up 50 touchdown passes, and came within one score of leading the team to the Super Bowl. Turns out, he's able to make highlight reel plays in any sport.
On Friday, the Royals hosted the Big Slick, their annual star-studded celebrity softball game to benefit Royals charities. That included Mahomes, who made sure to reward the Big Slick faithful by launching an absolutely monster home and even bigger bat flip:
The pitcher threw him a hot dog.
And you know @PatrickMahomes brought ketchup. #BigSlickKC pic.twitter.com/LBYIIkQamk

— Kansas City Royals (@Royals) June 7, 2019
That ball had some serious hang time given how long Mahomes was able to stand in the box and watch it soar. Of course, it shouldn't be a surprise that Mahomes had this baseball stuff down: His dad played in the big leagues from 1992-2003.
While Mahomes' dinger was the brightest moment, there was plenty of star power on hand. Selena Gomez took part:
Selena Gomez made small ball cool again, driving in a run (or runs?) on a swinging bunt single.@BigSlickKC | #BigSlickKC pic.twitter.com/OidR1kJp0a

— FOX Sports Kansas City (@FSKansasCity) June 8, 2019
Zachary Levi, Taran Killam and Samm Levine made some sweet, sweet music:
And Ant-Man himself hit a very Ant-Man-esque inside-the-park home run:
"I went forward in time... to view alternate futures. To see all the possible outcomes of the coming conflict."

"How many did you see?"

"Fourteen million six hundred and five."

"How many did Paul Rudd hit an inside-the-park home run in?"

...One. #BigSlickKC pic.twitter.com/ULpvlMFtyn

— Kansas City Royals (@Royals) June 7, 2019
Teams in this article:
Topics in this article: