If Drake has already cursed Vlad Guerrero Jr., we're gonna have some issues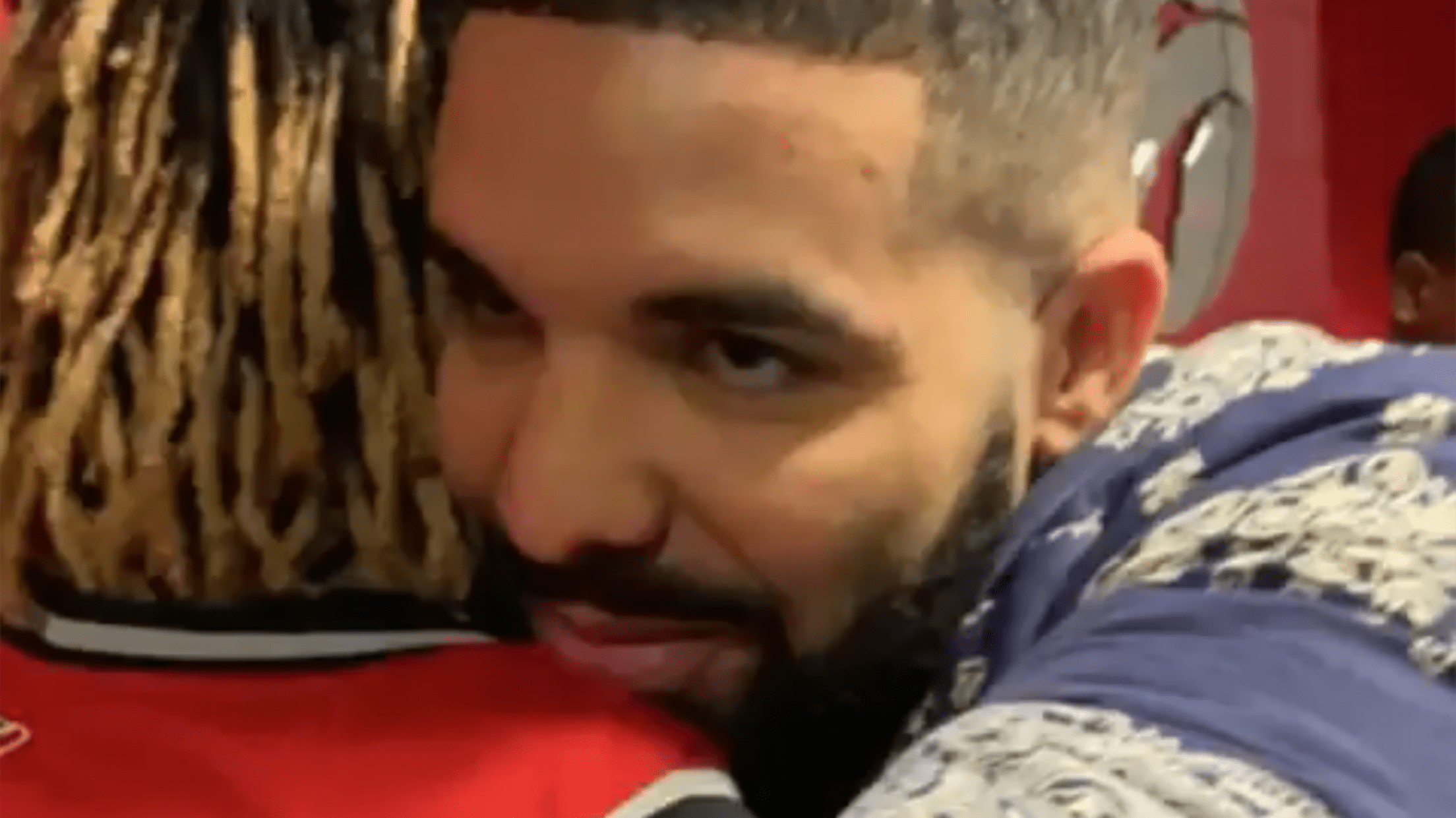 Drake, the ultra-famous, ultra-successful Degrassi alumnus, has become a meme in the sports world. While some would call him a fan of competition, others would call him a bandwagoner, repping everything from Alabama football to Kentucky basketball to Conor McGregor over the years. And that support isn't always welcome: Drake has already become a one-man curse, a human Madden cover -- when he puts on your favorite team's jersey and shows up at the field, he is their harbinger of doom, their angel of death.
This weekend, he showed up in his hometown of Toronto to cheer on the Raptors in the NBA playoffs. Toronto beat the 76ers, and talk of the curse was (temporarily) put to bed.
But maybe, just maybe, it wasn't the Raptors he was cursing. Rather, it was the other Toronto star that he met up with at the game: Blue Jays phenom Vlad Guerrero Jr.
Now, listen, I get it: It's only been a handful of at-bats across three games. Rookies struggle all the time. Mike Trout hit just .220 in 40 games in his first taste of the big leagues. It's absurd to think that Vlad Jr. would come in and immediately smash home runs all over the place like he was a superhero unleashing his skills on the world.
Still, while it is early (and while he was robbed on a deep fly ball on Friday night), Vlad Jr. currently has zero home runs and a .641 OPS to his name. Should we at least wonder if the Drake curse has taken hold? After all, this weekend saw bespectacled utility infielder Eric Sogard go deep twice. Brandon Drury hit a walk-off home run and a game-tying 11th inning home run. I don't know how Drake's powers work, but could he have transferred Vladito's power into his teammates, but like the villain in a Disney film?
Drake: I tell you this now. I'm not accusing you of sorcery or calling you a jinx. But, if you did do something, we're going to have a problem. Undo your curse and leave the homer-smashing prospect of our dreams alone.
Michael Clair writes for MLB.com. He spends a lot of time thinking about walk-up music and believes stirrup socks are an integral part of every formal outfit.
Teams in this article:
Players in this article:
Topics in this article: