Vlad Jr. made the fashion statement of the century when he showed up wearing his dad's Expos uniform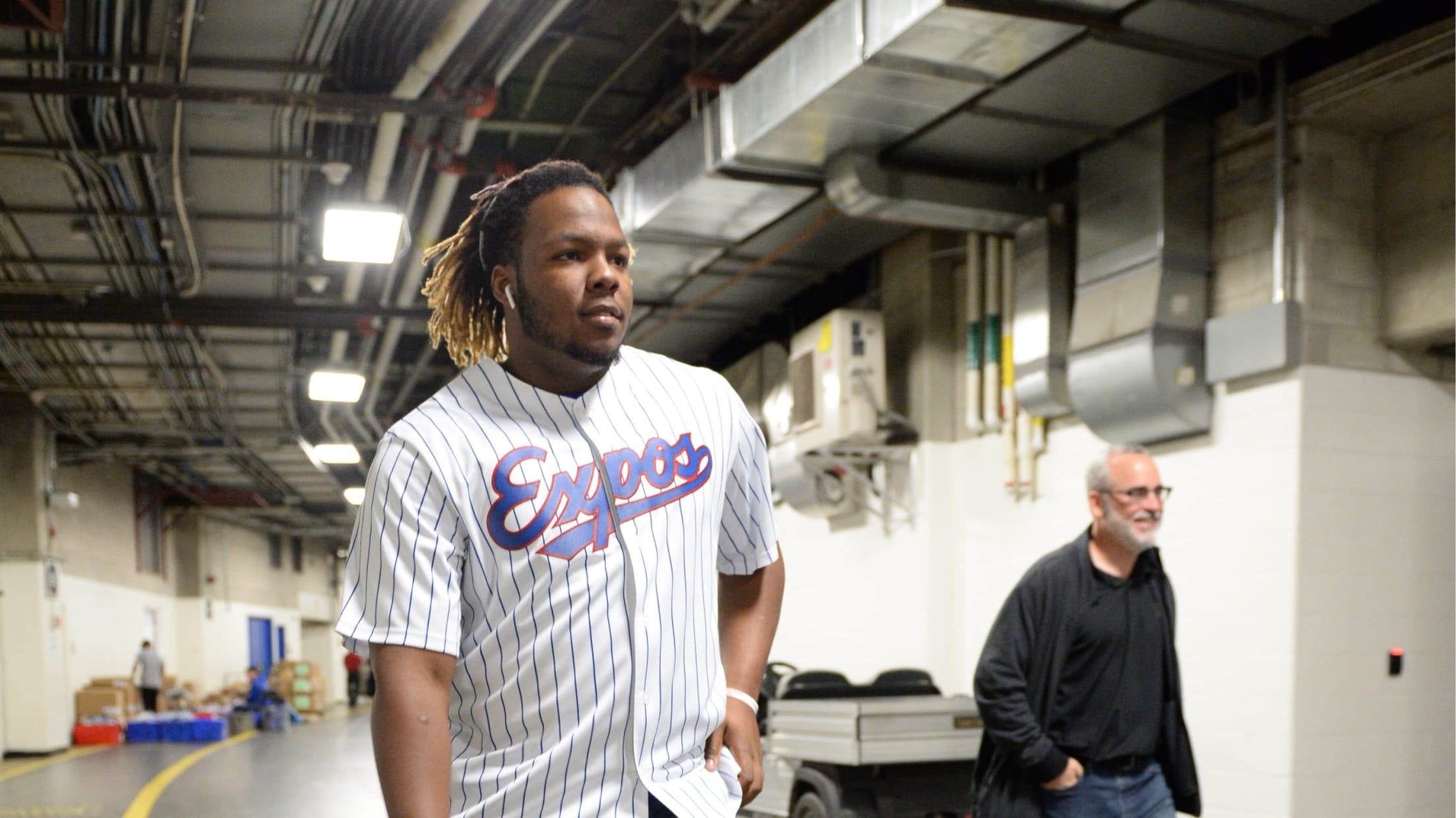 All eyes will rightfully be on the Athletics - Blue Jays game on Friday night as the uber-prospect, home-run-machine, pop culture cause celebre Vlad Guerrero Jr. makes his debut for Toronto.
Not just a superstar-in-the-making of his own right, but as you may have guessed from the Jr. in his name, he is the son of Hall of Famer and former Expos star Vladimir Guerrero.
So, with people watching his every move, what did Vlad Jr. decide to wear? He eschewed the fashionable black suit, he skipped the designer labels and instead settled on the perfect choice: His Dad's jersey.
He has arrived. Ya llegó. @vladdyjr27 @VladGuerrero27 #VladDay #VladdyJr pic.twitter.com/pkKroNvshO

— Marly Rivera (@MarlyRiveraESPN) April 26, 2019
It's amazing: His fashion is just as good as his swing.
Michael Clair writes for MLB.com. He spends a lot of time thinking about walk-up music and believes stirrup socks are an integral part of every formal outfit.
Teams in this article:
Topics in this article: