Happiness is Kris Bryant and the Cubs riding cardboard boxes down a hill in the summer sun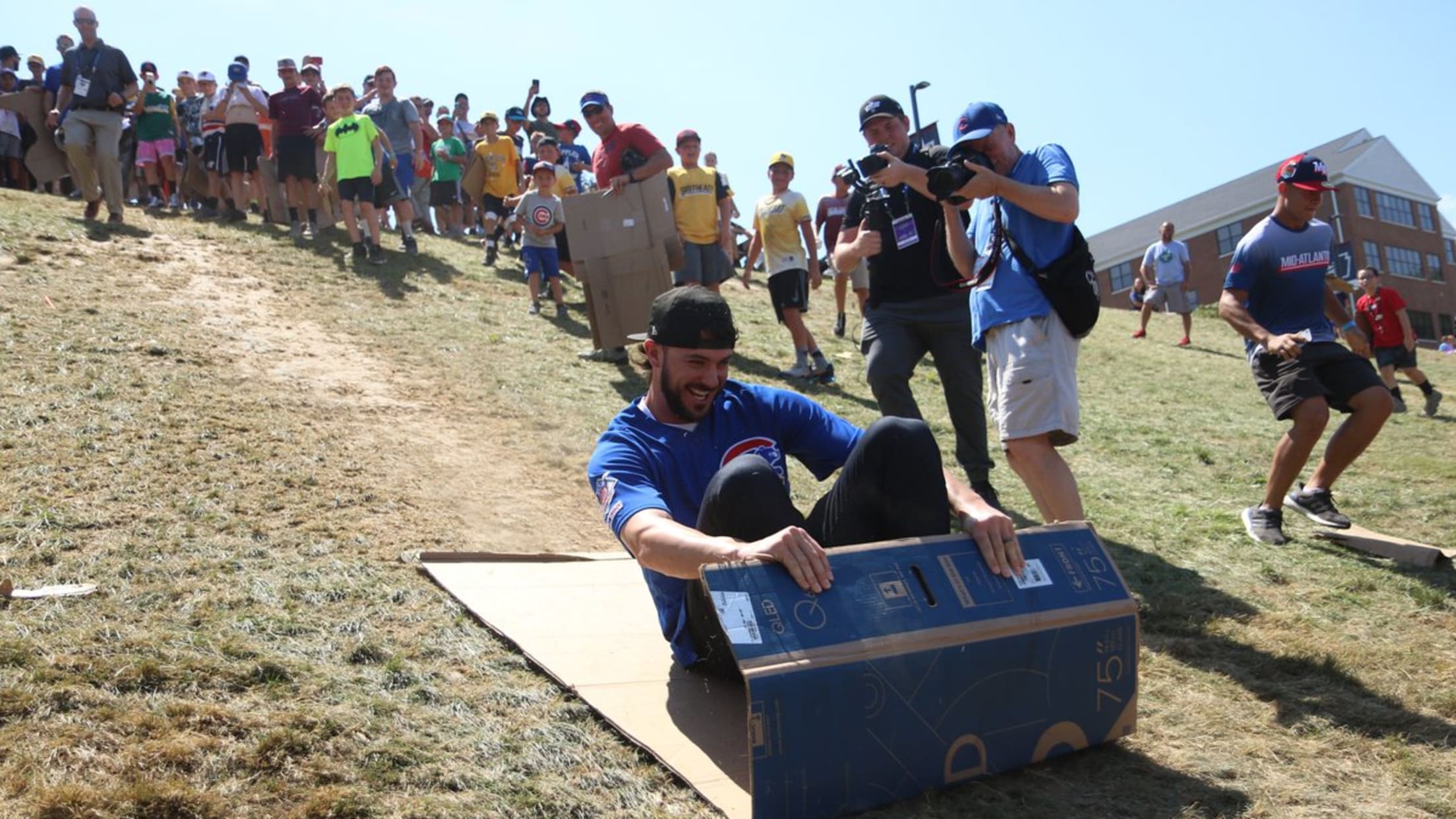 This weekend is all about fun in Williamsport. OK, it's about the Little League World Series, sure, but Sunday night's Pirates-Cubs game is the Little League Classic, pitting the two teams against each other at BB&T Ballpark at Historic Bowman Field.
This special event brought with it a unique treat in the early hours of Sunday morning, as members of both teams visited The Grove, the living complex for the Little Leaguers during the tournament. The close proximity between today's MLB stars and tomorrow's stars led to fun of the highest degree.
I'm talking sliding-down-the-hill-on-a-cardboard-box levels of fun, which members of the Cubs -- among them Kris Bryant, Cole Hamels and Anthony Rizzo -- engaged in, with hilarious results.
Here's Rizzo having the time of his life:
Enjoy this video of @ARizzo44 living his best life and sliding down a hill at the Little League World Series. pic.twitter.com/HwhMvXItlN

— Cut4 (@Cut4) August 18, 2019
And Bryant:
Kid at heart. pic.twitter.com/RImU6HXIgQ

— Chicago Cubs (@Cubs) August 18, 2019
Other forms of fun had on the afternoon included meet-and-greets with players, which the Pirates' Cole Tucker definitely enjoyed.
Little League Classic. One of the best days ever. pic.twitter.com/W8iQgOeS1U

— Cole Tucker (@cotuck) August 18, 2019
While Joe Musgrove made a new friend.
.@ItsbuccnJoe59 makes a new friend.#LittleLeagueClassic pic.twitter.com/b2LqSQ27Un

— Cut4 (@Cut4) August 18, 2019
All of this unabashed fun is a refreshing reminder that at the end of the day, baseball is a game, and games are fun.
Sliding down hills on cardboard box sleds is also fun -- a specific form of fun that I haven't personally experienced since I was maybe twelve.
The takeaway: Have fun whenever you can, everybody!
Teams in this article:
Players in this article:
Topics in this article: