Aaron Judge obliterated a new flatscreen TV during BP, then went yard twice during the game
Heading into this season, the Yankees added some enhancements to Yankee Stadium, including some new facilities in center field. Called "Outfield Terraces," these newly constructed areas were designed to give fans even more forms of entertainment at the ballpark.
The new terraces provide a lively sports bar setting in which patrons can take in the action and socialize: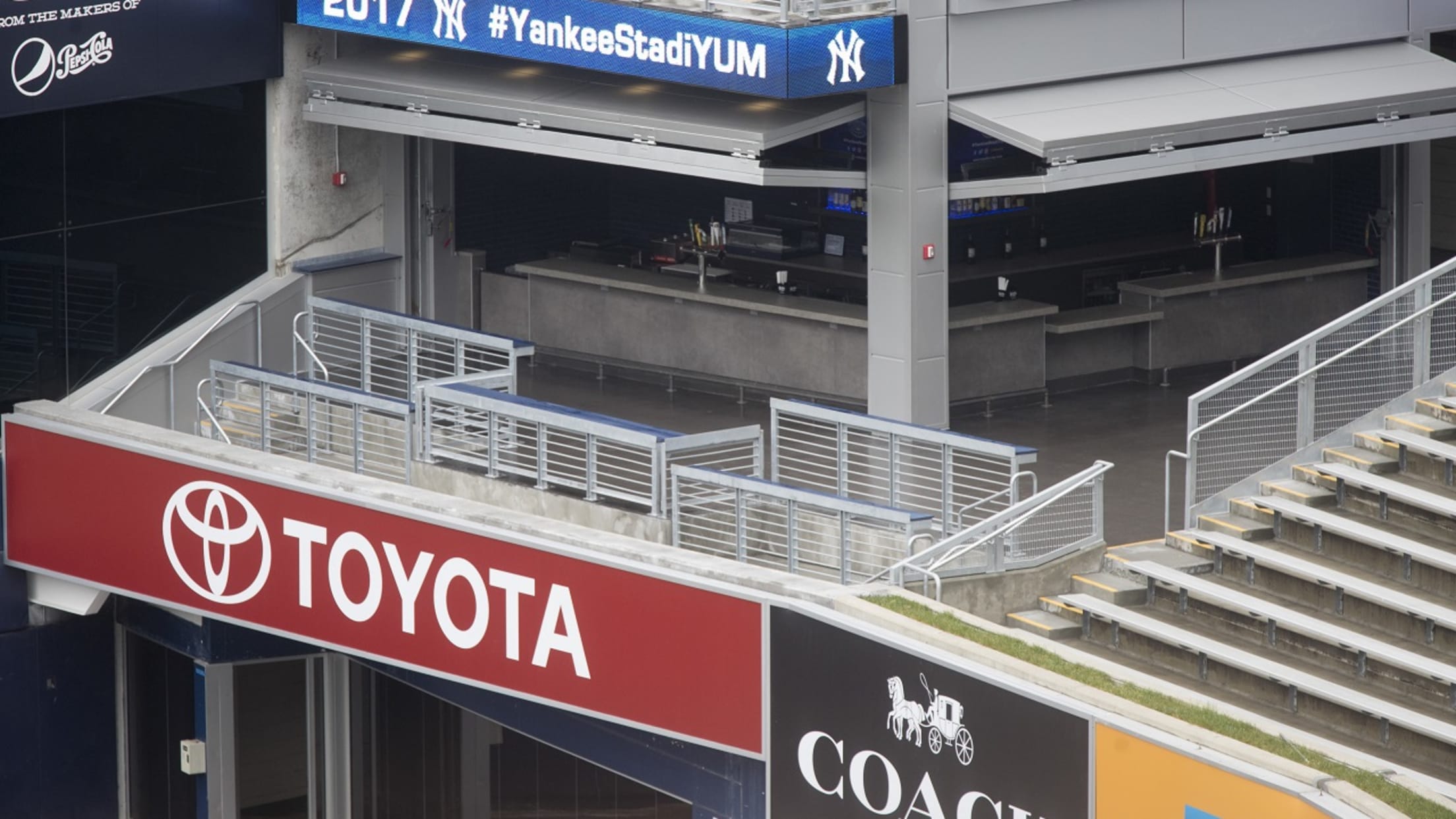 That's all fine and good, and these Terraces will likely be popular all season long. However, the area received a rude awakening before Tuesday's game with the Blue Jays: Aaron Judge is around, and he poses a threat to TVs in the vicinity of the Terraces. Judge, who's has had an eventful week demonstrating his might, found another way to make something look small when he stepped into the batter's box during batting practice and absolutely obliterated one of the terrace's new flatscreens:
Aaron Judge destroyed a baseball that then destroyed a TV in one of the @Yankees new outfield terraces.

Wow 😮😮 pic.twitter.com/GkKilEJ4hF

— Matthew Stucko (@MatthewStucko) May 2, 2017
Ouch. Here's another angle truly demonstrating Judge's expectation-shattering power:
I see Judge was busy during batting practice pic.twitter.com/DTdJ5xZ0hK

— I'mNotAHRHitter (@ImNotAHRHitter) May 2, 2017
A good heads-up for the future if anybody is out by the restaurant whenever Judge and his 6-foot-7 frame steps into the box during a game (or before it!).
With a BP session like that under his belt, guess what Judge did in the actual game? Well, he connected on not one, but TWO dingers.
He hit a third-inning homer to right field, of course, before robbing a hit with a slick diving catch in the fourth:
And then in the seventh, one more time -- his 12th of the year.
#AllRise – and you might as well remain standing. pic.twitter.com/B4WDRCB9CO

— MLB (@MLB) May 3, 2017
On the night, Judge, Aaron Hicks and Brett Gardner combined to hit five homers en route to the Yankees' 11-5 victory over Toronto.
His prodigious night puts him in some elite Yankees company.
Yankees Most HR through 25 Games
14 Alex Rodriguez 2007
12 Babe Ruth 1921
12 Aaron Judge 2017

— James Smyth (@JamesSmyth621) May 3, 2017
Not one of us is worthy.
Teams in this article:
Players in this article: