Adam Ottavino, and not Craig Kimbrel, is the best free-agent reliever on the market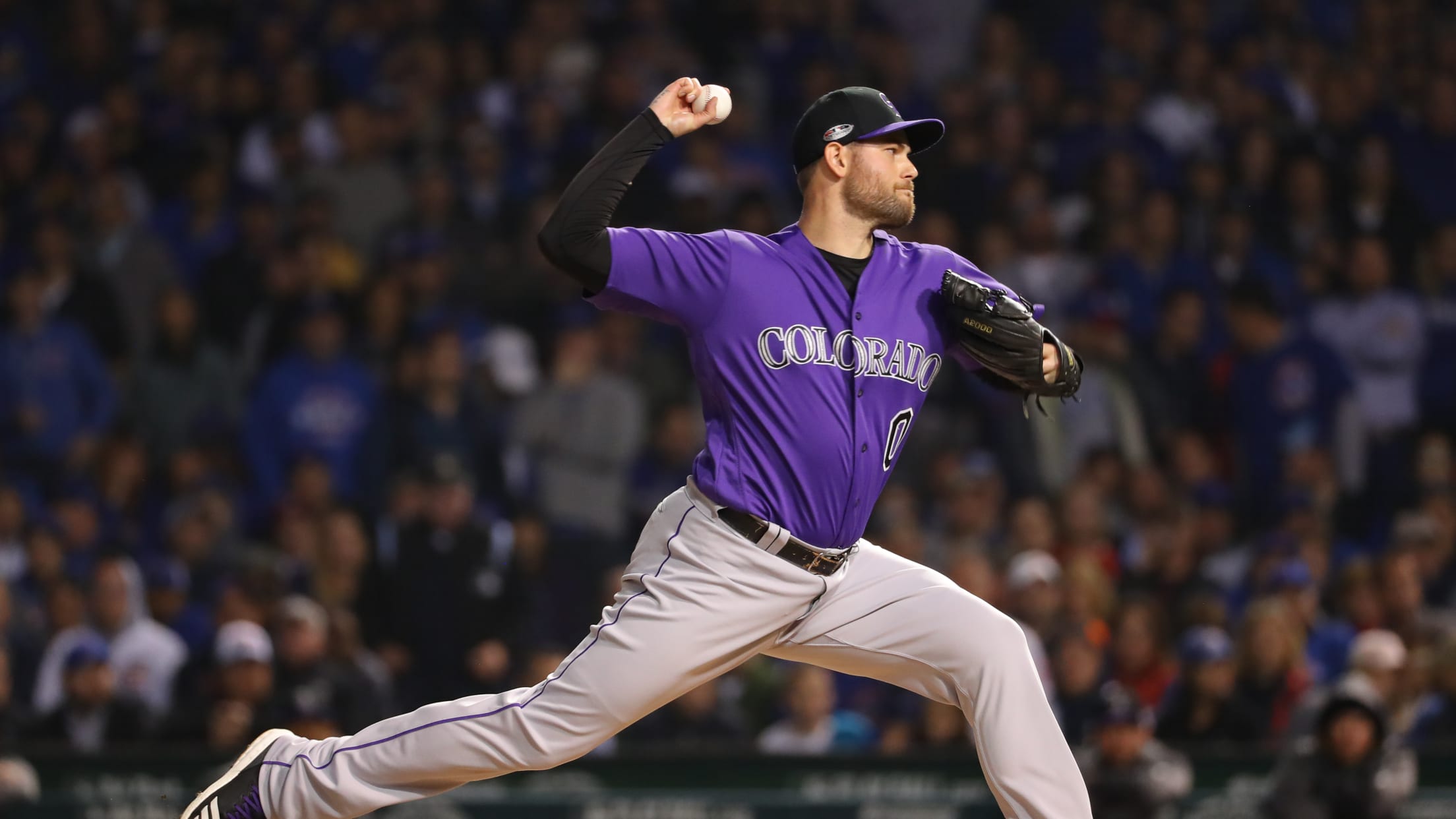 CHICAGO, IL - OCTOBER 2: Adam Ottavino #0 of the Colorado Rockies pitches during the National League Wild Card game against the Chicago Cubs at Wrigley Field on Tuesday, October 2, 2018 in Chicago, Illinois. (Photo by Alex Trautwig/MLB Photos via Getty Images) *** Local Caption *** Adam Ottavino (Alex Trautwig/Getty Images)
Craig Kimbrel is the biggest name reliever on the free agent market and teams are flocking to him like moths to a light. And why not? Relievers are more important than ever and every team and fan base dreams of an All-Star closer who strikes out batters by the dozens.
His career numbers back that up: His 333 saves are the most for all active pitchers, and roughly double the amount Mariano Rivera had at this point in his career. (Of course, Mo had only been closing games for four years through his age-30 season.)
Kimbrel's K/9 ratio is the second-highest among all pitchers with at least 300 innings, behind only Aroldis Chapman, and his ERA is the lowest.
Obviously, he's a great pitcher. But he's not the free-agent reliever you most want your team to sign. That's because your team should go after Adam Ottavino.
"But wait," I hear you asking. "You just listed all these remarkable statistics about Kimbrel. How could there possibly be anyone better?" Well, let's break it down:
He's not the same Kimbrel anymore
All of those statistics are career stats, and, unfortunately, time -- like the growth of Kimbrel's beard -- only moves in one direction. Last season was arguably Kimbrel's worst. His walks and home runs allowed rose and his strikeouts fell. His fastball, while still blink-and-you'll-miss-it fast, also dropped by over 1 mph last year.
He didn't look sharp in the second half of the season, either, posting a 4.57 ERA as he really struggled with his command.
Ottavino is not the same Ottavino anymore
Before 2016, the Rockies reliever was a good, solid reliever. Then everything fell apart, leading to a 5.06 ERA in 2017. So, Ottavino spent last winter holed up in an abandoned Manhattan storefront to completely re-engineer his game. You know all those sports movie training montages? Yeah, Ottavino did that in real life.
Perhaps even stranger than his training methods were that they worked. Armed with a brand-new pitch, Ottavino basically matched Kimbrel's performance last year, with plenty of strikeouts and perhaps the greatest relief season in Rockies history. (Though, to be fair, he also struggled some in the second half.)
Now imagine him pitching outside of Coors Field
That's the other factor that's important to remember about Ottavino's transformation: It came while playing in the pitcher's Castle Grayskull that is Coors Field. While he had a great year in Coors, the mile-high stadium not only helps homers carry, but it tends to flatten breaking balls, too. Maybe a move away from the stadium will give him another boost, too.
Ottavino is comfortable pitching multiple innings
Ottavino may not be used as the "closer" by the team that signs him, but that might actually be better. Closers tend to be shuttled off for ninth-inning-with-a-lead-of-three-runs-or-less-duty. Meanwhile, teams have been turning to pitchers like Andrew Miller as shutdown stoppers. It doesn't matter what the inning is, they're called upon when the game is on the line and are often used for multiple frames.
Ottavino recorded four-plus outs 10 times last year, including three two-inning stints. Kimbrel never got more than four outs in a regular-season game last year. As teams rely on their bullpens to get more outs than ever, a pitcher like Ottavino becomes even more important.
The slider
OK, look, they both have great sliders. But holy moly, Ottavino's slider defies the very laws of physics that govern our world.
Adam Ottavino, 93mph Fastball and Slider, Overlay/Slow. pic.twitter.com/bBIcIL5iCx

— Rob Friedman (@PitchingNinja) August 19, 2018
Kimbrel is still a star and whoever signs him should have a great reliever. But given where their performance is trending, I know who I'd rather have.