Newest Yankee Adam Ottavino is a true New Yorker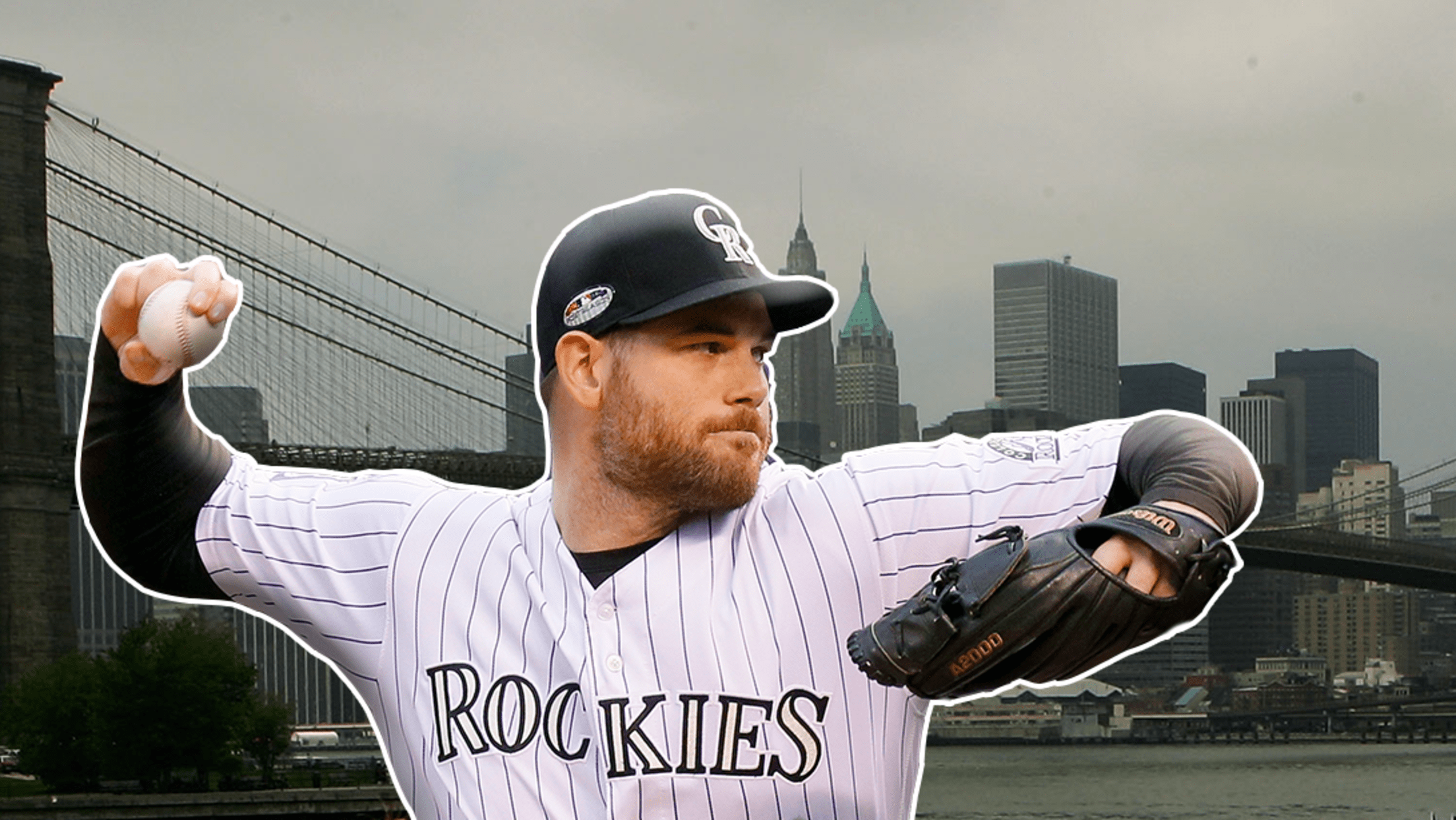 For some players who join the Yankees or Mets for the first time, adjusting to life in New York can be a difficult transition. But for recent Yankees' acquisition Adam Ottavino, New York isn't a mind-scrambling labyrinth of confusion, it's home.
Ottavino, whose reported three-year deal with the Yankees gives the Bronx Bombers one of the most devastating bullpens maybe ever, is a New Yorker through and through. Born and raised in the Park Slope neighborhood of Brooklyn, Ottavino lived in Manhattan during his offseasons the Rockies.
But his NYC cred runs even deeper than that. For over a century, his family has owned and operated the A. Ottavino Corp -- a stone fabrication, installation and restoration company that has worked notable city landmarks like the Statue of Liberty, the Columbia University Medical Center and the Whitney Museum.
Spotted in NYC. Good to see Adam Ottavino staying busy during the offseason. pic.twitter.com/BlEQh9AwMH

— Cespedes Family BBQ (@CespedesBBQ) November 29, 2018
Adam's mom, Eve, still teaches at the same Park Slope elementary school that he attended decades ago. Adam's dad, John, didn't join the family stone business. Instead he pursued a quintessential New York career: acting. The elder Ottavino has appeared in multiple episodes of "Law and Order", which is really about as NYC as it gets.
Adam's Instagram feed is also chock-full of awesome photographs he's taken across New York.
After a dissapointing 2017 season, Ottavino was dominant on the mound in 2018. What changed? Well, Ottavino went full mad scientist and built a pitching laboratory in an uptown Manhattan storefront. Here's the result of that work:
3 Filthy Adam Ottavino Sliders. pic.twitter.com/Uzypj1jWNs

— Rob Friedman (@PitchingNinja) December 7, 2018
It's unhittable pitches like those that gave some heft to Ottavino's claim that he would easily strike out Babe Ruth if the Babe was playing today. Now, Ottavino will be regularly toeing the rubber only a stone's throw from the site of the House That Ruth Built. He even grew up a Yankees fan, and now he'll get to spend the next three years in pinstripes for his hometown squad.
Teams in this article:
Players in this article: