Troy Tulowitzki once took in a Yankees game as a fan at Yankee Stadium ... while an active player
On Friday, the Yankees officially signed Troy Tulowitzki to a one-year contract, giving the team a fine replacement for the injured Didi Gregorius at the start of 2019 while also allowing Tulowitzki to fulfill a childhood dream. Like many kids of his generation, Tulowitzki grew up idolizing Derek Jeter -- an appropriate choice, given that Tulowitzki would eventually became a perennial All-Star at shortstop himself with the Rockies.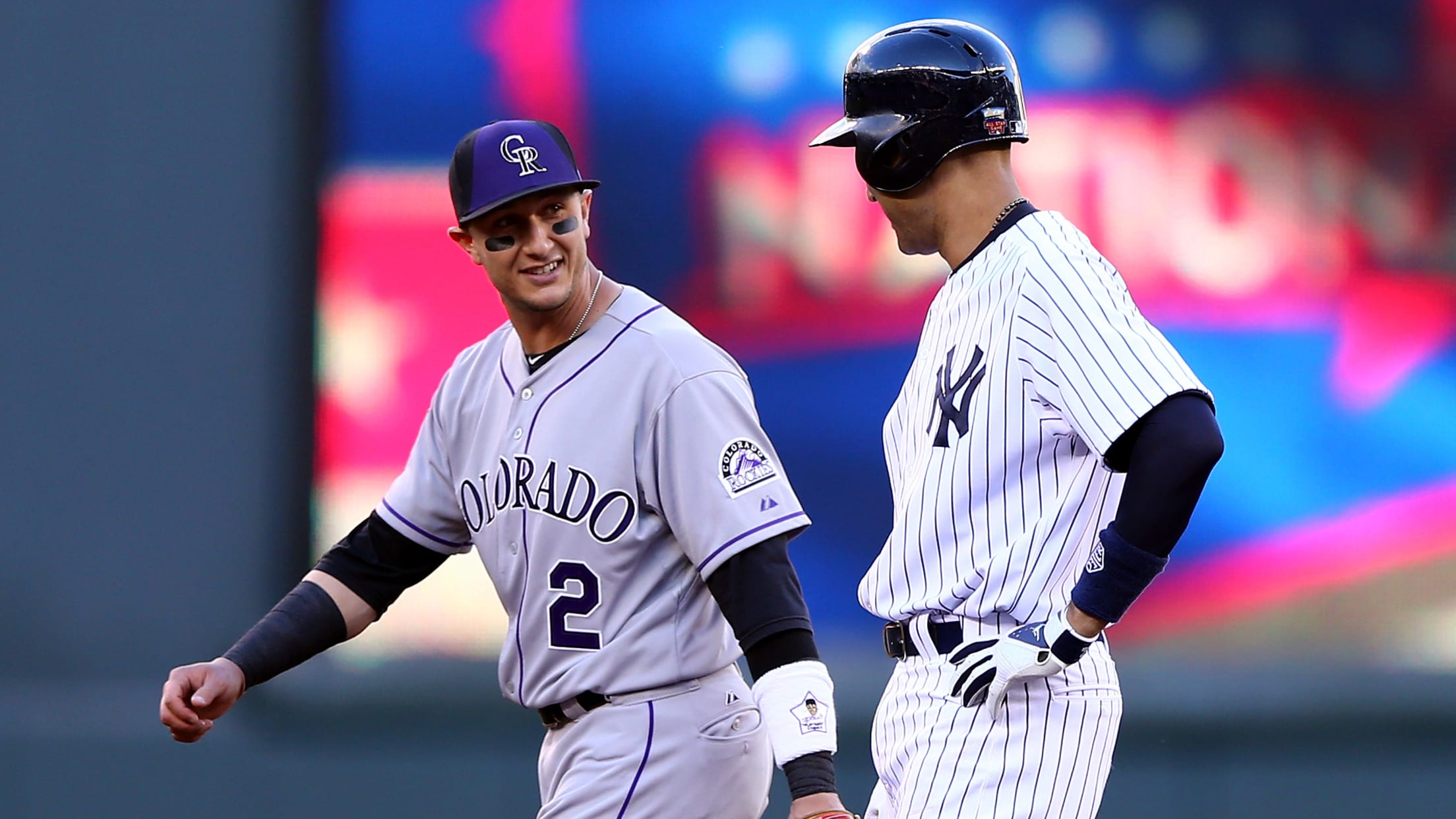 It's no coincidence that Tulowitzki has worn Jeter's No. 2 for almost his entire MLB career, either.
In 2014, Tulowitzki took his admiration for Jeter to the next level. Just weeks after playing against him at the 2014 All-Star Game, Tulowitzki found himself on the disabled list, where he would remain for the rest of the season. The Rockies didn't have any trips to Yankee Stadium coming up, and since Tulowitzki had to go to Philadelphia for a procedure anyway, he wanted the chance to see the retiring Jeter play one last time.
So, on July 27, Tulowitzki strolled up to Yankee Stadium with a ticket like any casual fan, and watched Jeter and the Yankees square off with -- perhaps appropriately -- his future team, the Blue Jays.
Jeter went 1-for-3 in that game with a sixth-inning single, the 3,417th hit of his career. You have to give it up for Tulo. Not only is he keeping a close eye on the game, but he's also wearing a pretty fantastic T-shirt as well.
Now, Yankee Stadium will be Tulowitzki's new home. It's one that he became quite familiar with as a player, too, being that he's been on a division rival since July 2015. He's fared well, hitting .317/.348/.492 with three homers in 17 games in the Bronx.
Since Jeter's number is retired, Tulowitzki won't be able to go deep at Yankee Stadium with No. 2 on his back in 2019, but he'll gladly take the trade-off since he's now wearing those same pinstripes. Maybe a resurgence is in store.
Teams in this article:
Players in this article: