Top MLB Draft pick Adley Rutschman doesn't even need his vision to make a perfect throw to second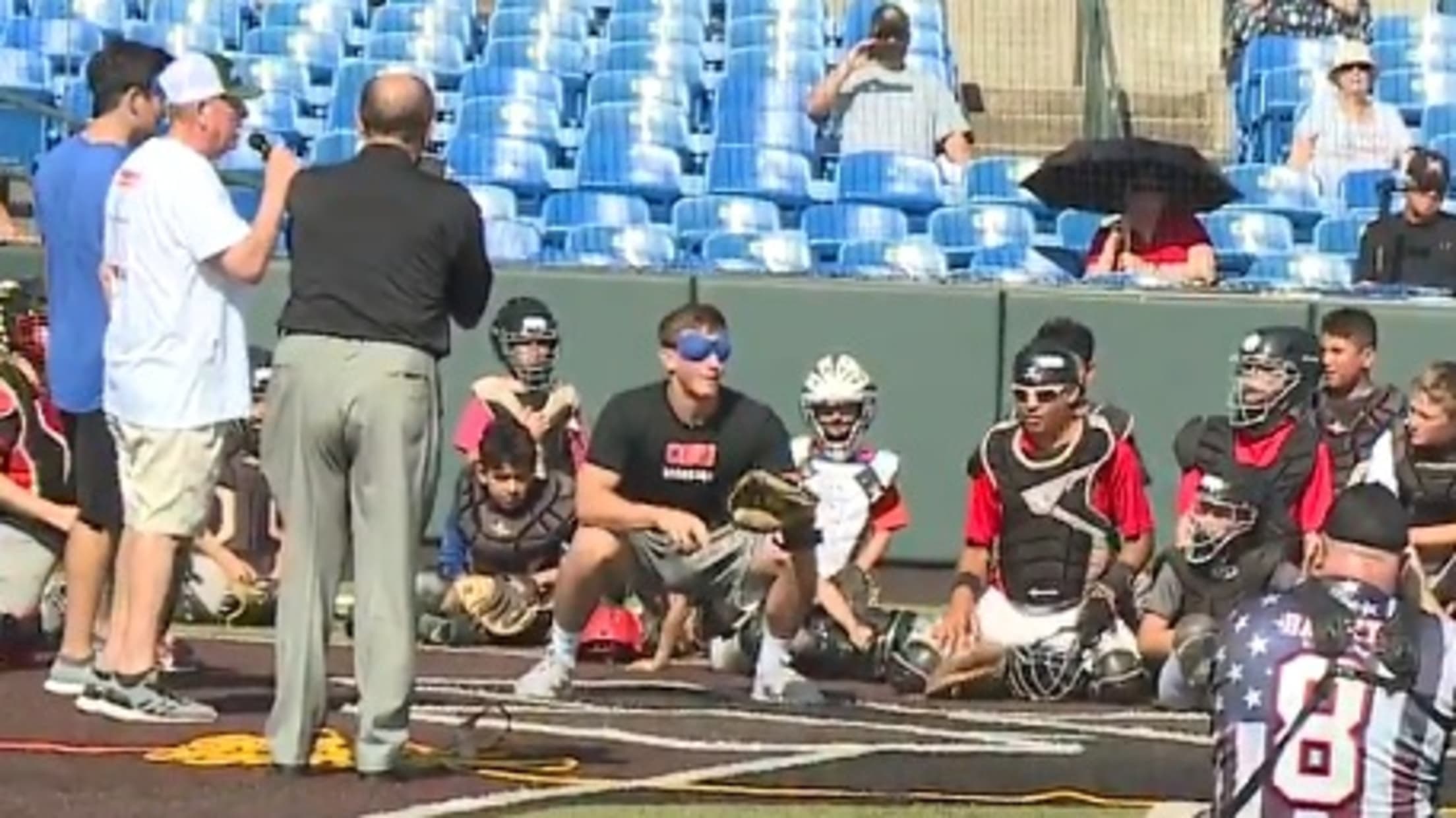 Adley Rutschman is going to be something special for the Baltimore Orioles. The man can absolutely rake, and his incredible numbers at the plate unquestionably helped him become the top pick in the 2019 MLB Draft. They don't even look real:
And, of course, where did Adley Rutschman finish in key NCAA stats?

Those are some pretty impressive numbers.#GoBeavs pic.twitter.com/hPYoZGoHqO

— Oregon State Baseball (@BeaverBaseball) June 27, 2019
I think I once had a .575 OBP in a season of All-Star Baseball 2003, but that was only after turning the hitting tool all the way up on my customized slugger, Bux Foager.
Foager was exclusively a DH, though. I didn't have enough points left to add anything to his defense. Rutschman is a strong defender, and he does it all from perhaps the toughest position in the game: catcher. MLB Pipeline rated his fielding and arm tools at 60 prior to the Draft, right in line with his hitting and power.
On Thursday, Rutschman offered a glimpse at these skills, and to add an extra flair, he did so while blindfolded:
Adley Rutschman (@RutschmanAdley) is a finalist for the @busterposey award and the #1 overall draft pick casually throwing to second blindfolded.@Orioles @BeaverBaseball pic.twitter.com/3r2KjWnVUL

— Chris Lilly KAKE News (@Chris_LillyTV) June 27, 2019
I don't understand how someone can do that. The muscle memory it takes is staggering.
That's the kind of talent that Rutschman has in store. Fans in Baltimore will rejoice.
Teams in this article:
Topics in this article: