Some adorable little ducks interrupted a Minor League game on Saturday night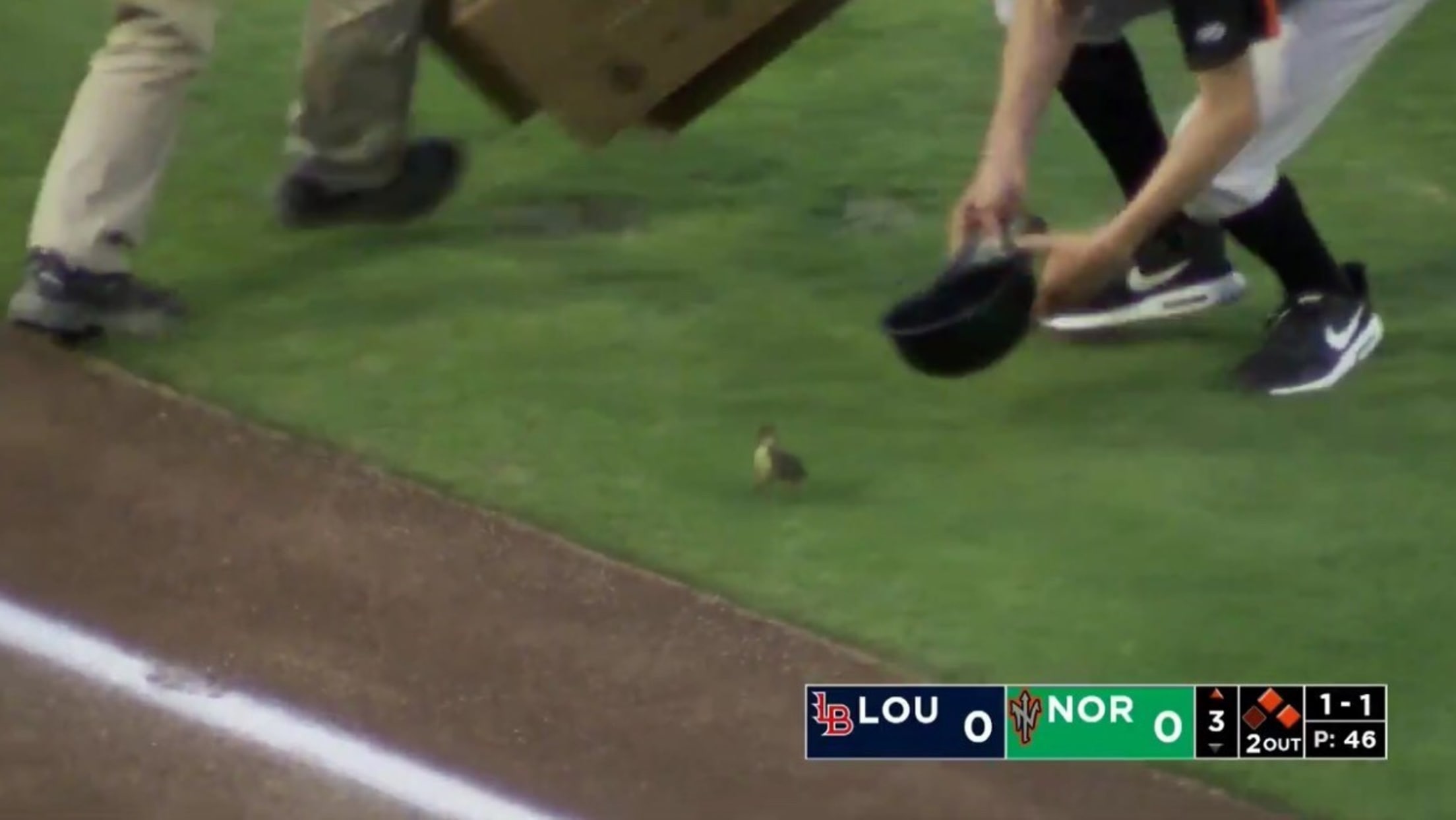 Animals were put on this earth to cutely interrupt baseball games. Well, that's not true, but it's certainly a bonus. Do you remember #RallyCat, who wanted to greet Lorenzo Cain and had to be escorted off the field by a groundskeeper in St. Louis? Or the pigeons that took over Game 4 of the NLDS last year? We've been so blessed with members of the animal kingdom who've wanted to join America's pastime.
And on Saturday night, before the Norfolk Tides defeated the Louisville bats, 8-3, some adorable ducks made their presence known. But don't worry, the grounds crew handled the situation beautifully:
Some baby ducks decided they wanted to quack everybody up by running onto the field.

They were headed for fowl territory, but our groundscrew scooped them up safely.

That's what we call a #WebGem pic.twitter.com/lRCL2MIhqc

— Norfolk Tides (@NorfolkTides) May 6, 2018
One of the batboys also offered some assistance by scooping up one of the ducklings with his helmet.
Great teamwork all around.