A couple of deer caused a 10-minute delay during a high school baseball game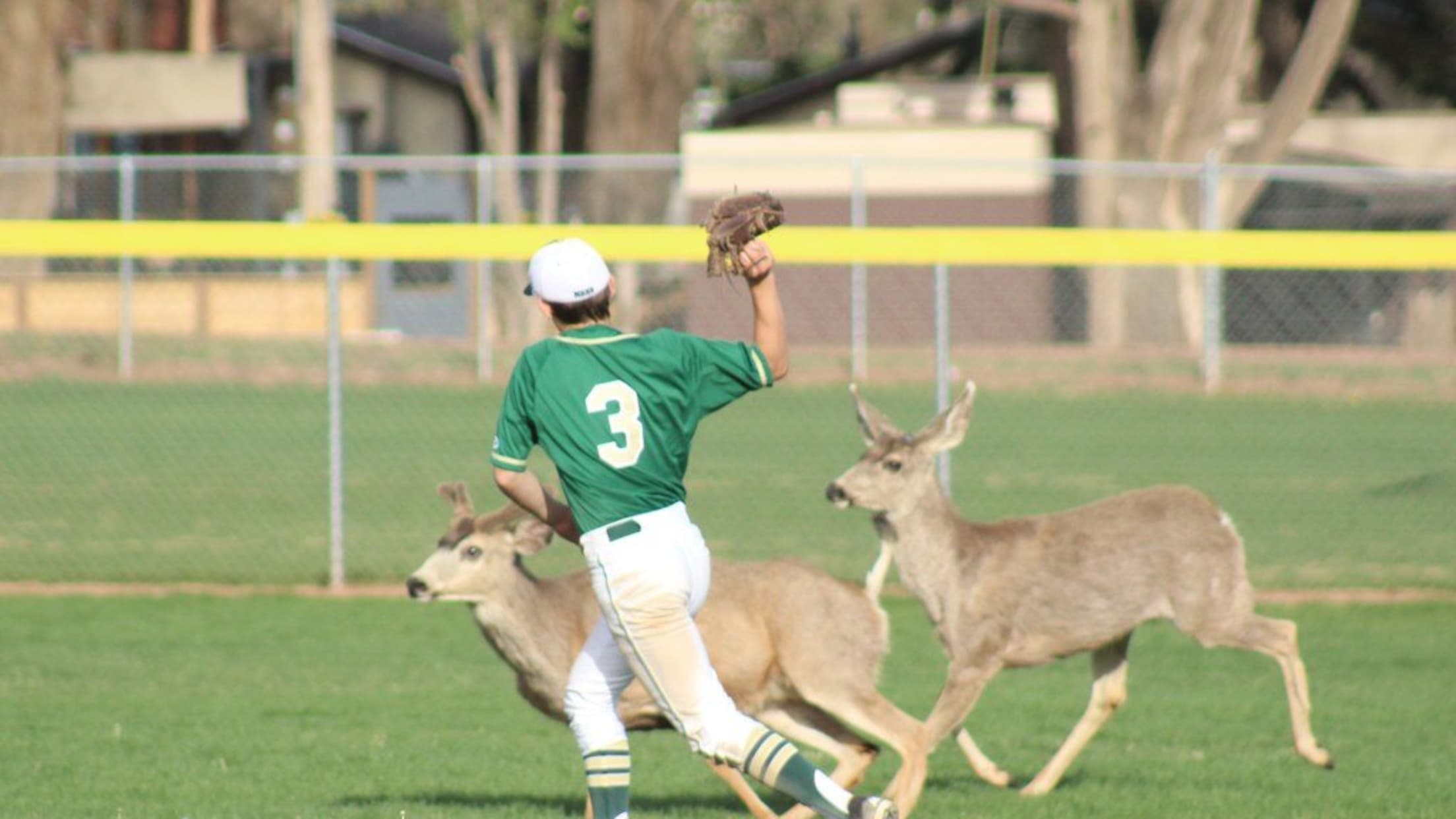 The Manitou Springs High School (Colo.) Pirates hosted St. Mary's on Tuesday -- but before Manitou's eventual 5-2 win, the game had to take a brief recess due to some surprise visitors.
The two teams were playing in an annual rivalry game when a couple of deer wandered onto the field. The game was delayed for a full 10 minutes while school administrators, and even Manitou Springs shortstop, Joey Allen, attempted to shoo away the animals:
The deer eventually exited the field, but it appeared this is something the school is used to.
According to KRDO, back in October of 2015, a deer interrupted a Mustangs football game, but the crowd, and the deer itself, seemed to love the attention.
You should always embrace wildlife -- they just want to play.