Confused rabbit causes lengthy, and irresistible, delay in Minor League game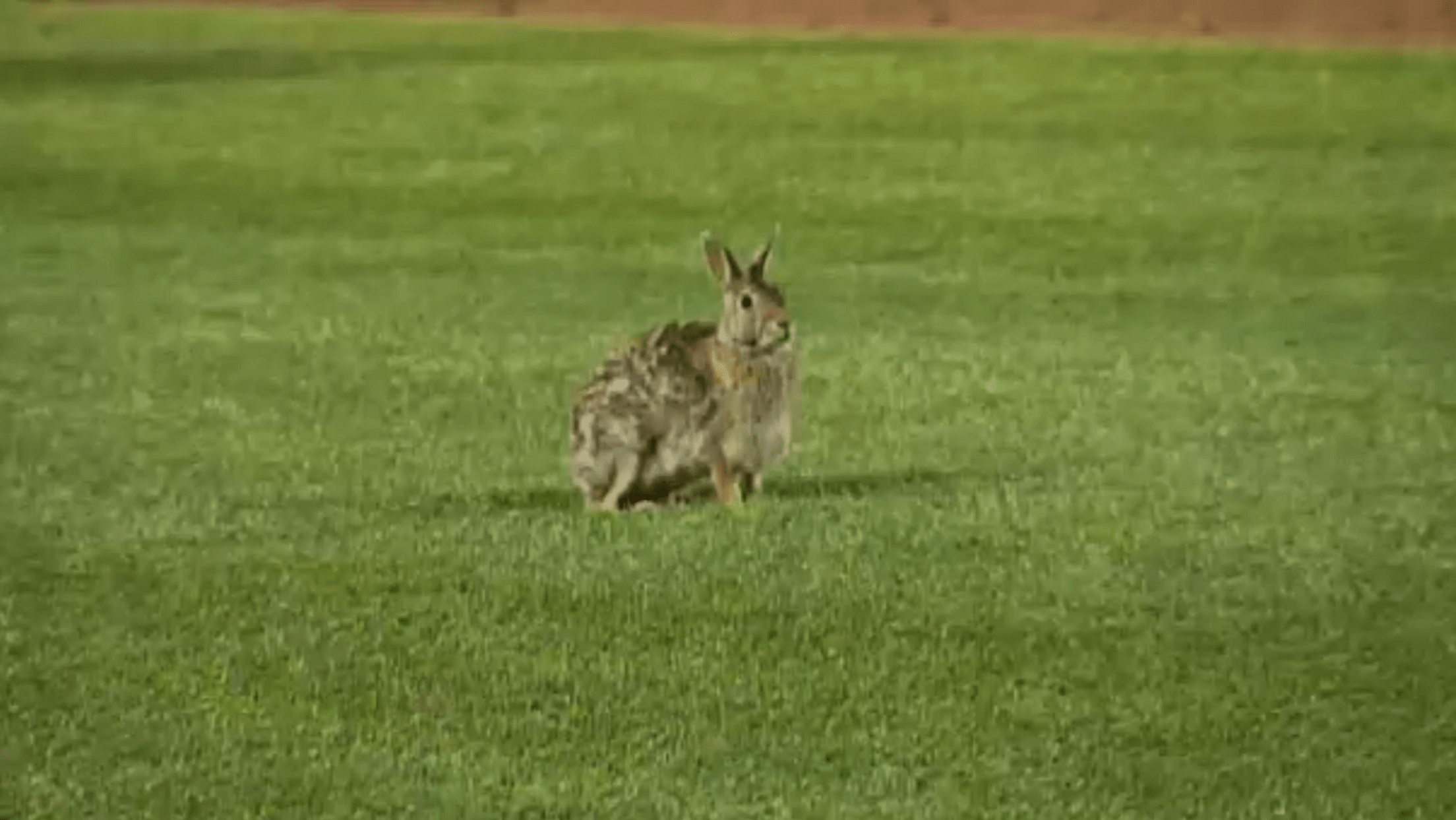 There are some things you expect to see on the baseball diamond. Baseball players, for one. Also, dirt. Baseballs. Bats. Grass. The occasional confused seagull or displaced chicken finger, maybe.
Rabbits are not the sort of thing we're accustomed to seeing on the field, though, yet that's exactly what happened during Monday's game between the Iowa Cubs (Chicago's Triple-A affiliate) and the Memphis Redbirds (the Cardinals' Triple-A affiliate), won by Memphis, 6-2.
As the clip above shows, this little fella was immensely confused after materializing in the outfield from beyond the fence. Or … maybe he/she wasn't, and was just trying to serve as ambassador of rabbit/human relations in a quest to revolutionize the game?
OK, maybe it was just totally confused, and probably frightened by the beaming stadium lights and athletes and lack of, you know, adequate hiding space in which to stow away and avoid predators.
Either way, it was probably the cutest animal-related delay ever, and that's saying a lot.