Adrian Beltre was randomly in a holiday season giveaway ad and no one realized it was him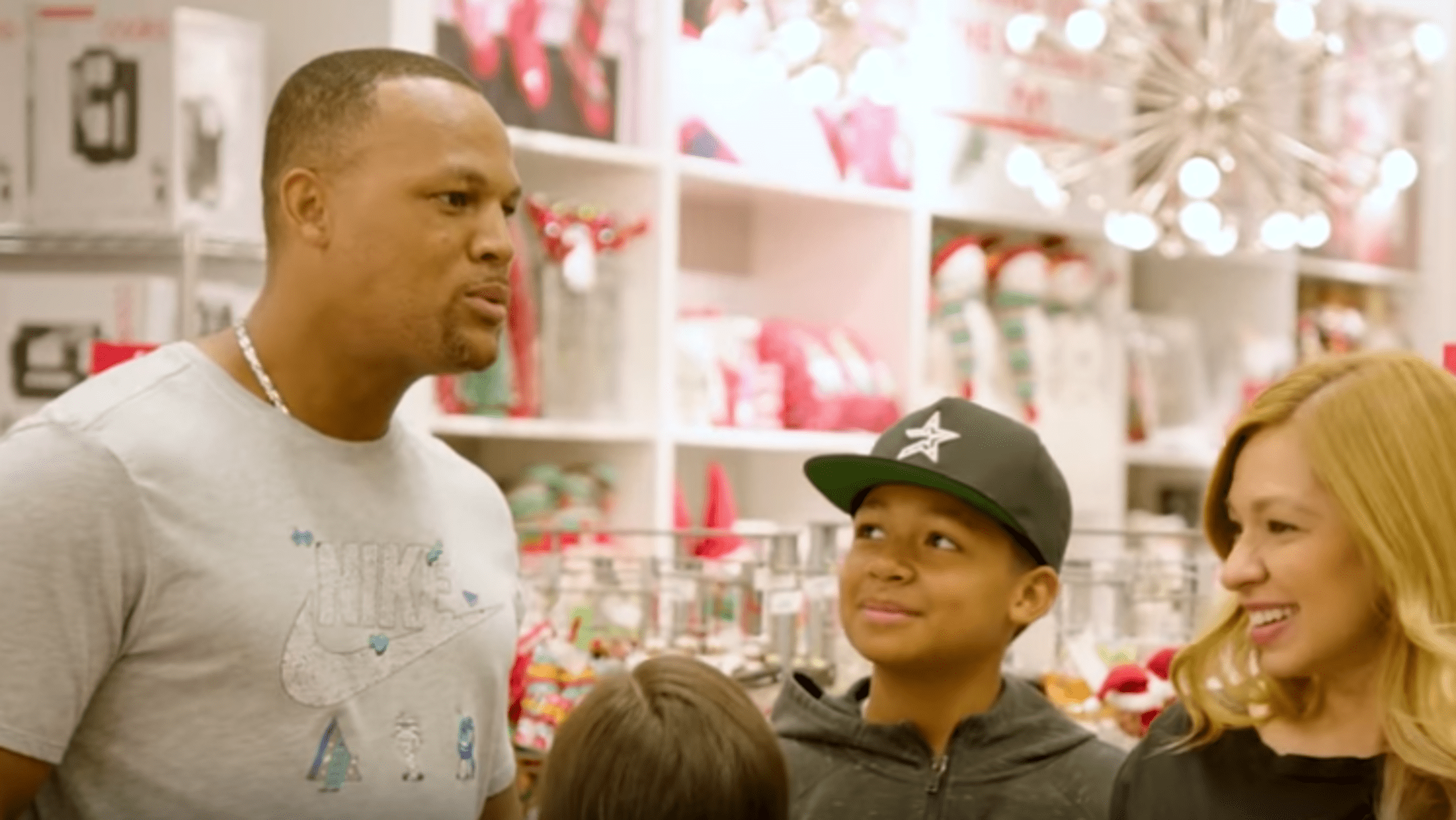 You know those ads that pop up around the holidays where someone goes around surprising random shoppers with gifts? The gift-getters are usually so happy, the company gets to show of some merch and it's just a joyous situation for all involved.
JC Penney put together a similar video this holiday season, going around one of their stores and giving away items for the holidays. Totally normal and straightforward stuff, except, wait, is that future Hall of Famer Adrian Beltre?
Seemingly unbeknownst to the people producing the video, they stumbled upon one of the greatest hitters of a generation just wandering around a JC Penney with his family. When asked whether he likes to get or give gifts, the selfless Beltre obviously went with the latter. And later in the video when the host offers his family some toys, Beltre recommends they donate them to charity instead.
Beltre's wife, Sandra, then casually mentions that the couple's oldest daughter goes to help out at the homeless shelter around the holiday season. Turns out that even though Beltre was one heck of a ballplayer, he might be an even better dad and person.