Albert Pujols and Yadier Molina hugging at home added a beautiful chapter to their long friendship
The world was a different place on June 3, 2004. Barack Obama was merely some state senator from Illinois. The biggest movie to debut that weekend was "Harry Potter and the Prisoner of Azkaban." (The books were years from concluding.) The Red Sox, Cubs and White Sox were still in the middle of long championship droughts. And Yadier Molina and Albert Pujols played together on the Cardinals for the first time.
Pujols was already a star, having finished runner-up for National League MVP in the previous two seasons, whereas Molina was simply the third of his brothers to catch in the Majors. The youngest Molina's career surpassed them both, and thanks in no small part to the feats of Pujols and Molina, the Cardinals excelled.
No NL team was more successful than St. Louis, as the team captured three pennants and a pair of World Series rings -- first in 2006 ...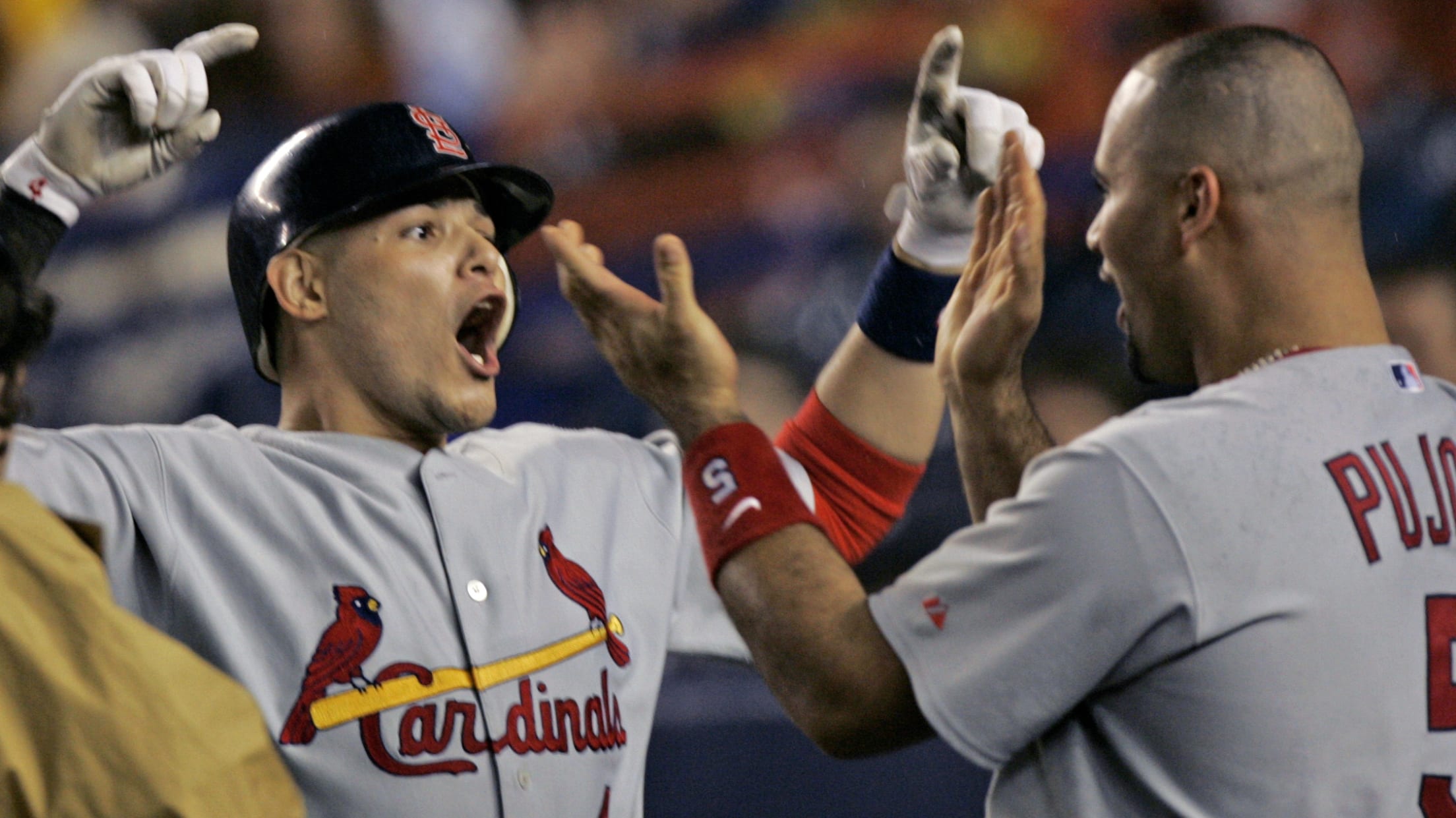 ... and then again in 2011, Pujols' last year with the Cardinals.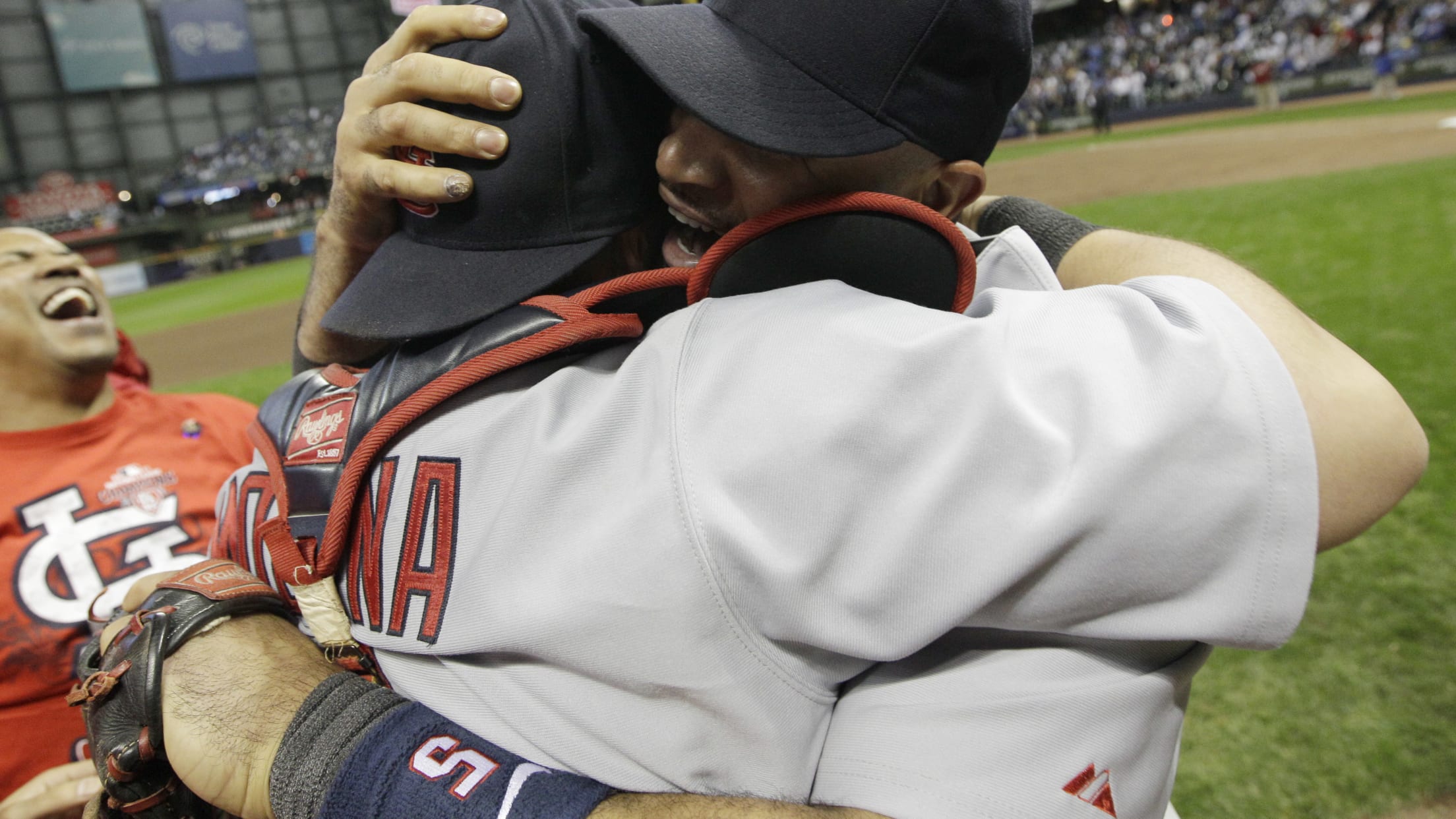 Pujols thus passed the mantle as the unofficial captain of the Cardinals onto Molina, who has remained their rock behind the plate.
It took until Friday night for Pujols to return to Busch Stadium for a game with his new team, the Angels, but the duo's friendship never waned. This fact was readily apparent as the two embraced in the lower hallways of the ballpark before the game.
Some things never change...❤️ pic.twitter.com/SnbjMkDOqH

— St. Louis Cardinals (@Cardinals) June 21, 2019
When the moment arrived at last for Pujols to take his first at-bat in St. Louis as a visitor, the Cardinals made sure that their former star got his due from the fans. That included Molina coming out from behind home plate as Pujols approached the batter's box.
Pujols thanked his old pal with a huge hug.
Albert Pujols gets a standing ovation from the St. Louis crowd before his first at-bat at Busch Stadium in nearly eight years. pic.twitter.com/GLlLN7yb3S

— Los Angeles Angels (@Angels) June 22, 2019
Molina has often referred to Pujols as his "big brother" in the past. Those bonds are as tight as ever.
It's reunions like this that help capture the human emotions behind baseball. Both a city and a team come together to embrace an old friend. Whether it's Ken Griffey Jr. coming back to Seattle or Mike Piazza homering again at Shea Stadium as a Padre, it's always special.
Pujols' return to St. Louis was no different, and Yadi made it even better.
Albert and Yadi are everything. 😭😭😭 pic.twitter.com/OI69Etuqfp

— MLB (@MLB) June 22, 2019
Andrew Mearns is a writer for Cut4 whose baseball obsession was born from the shattered dreams of Mike Mussina's perfect game attempt in 2001. He has a startling memory of World Series highlights that barely functions as a party trick.
Teams in this article:
Players in this article:
Topics in this article: