Alex Bregman looks tiny next to giant of a man J.J. Watt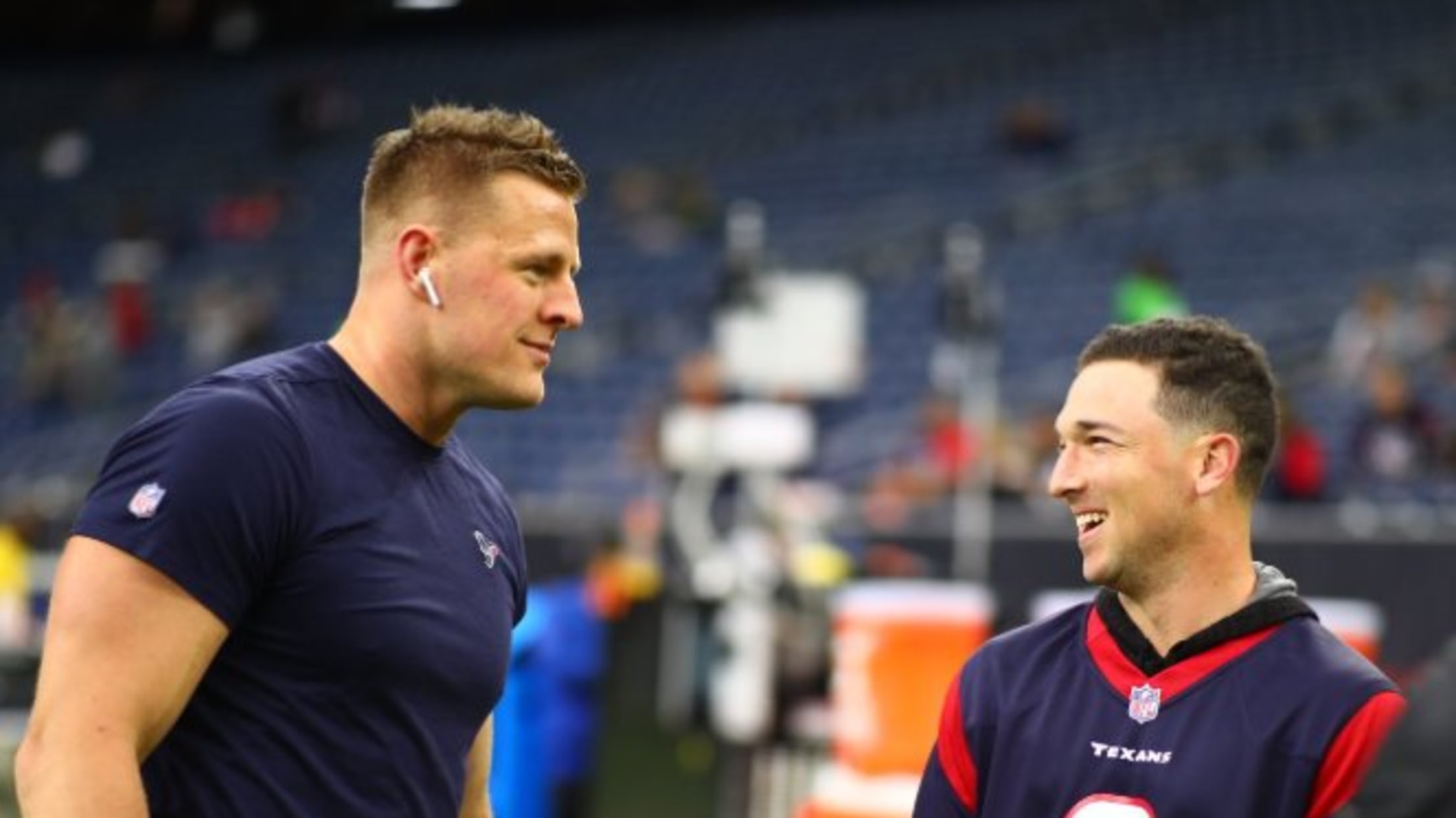 J.J. Watt is an enormous human being -- lining up on the Texans defense at 6-foot-5 and 288 pounds. He eats three cartons of eggs and four chicken breasts per day. He sacks QBs without wearing a helmet.
So, it's no surprise that he makes baseball superstars like Alex Bregman look very small:
H-Town X-factors.

(Via: @HoustonTexans) pic.twitter.com/5VVC7nLvyy

— MLB (@MLB) December 9, 2018

Still, Watt probably can't do this:

Or this:

During his visit to NRG Stadium on Sunday, Bregman also got nearly the entire Texas mascot contingent to do the Astros camera staredown:
👀👀👀👀👀@ABREG_1 | #INDvsHOU pic.twitter.com/9TZzBGMEfG

— TORO 🐃 (@TexansTORO1) December 9, 2018


Nobody is having a more eventful offseason than Houston's phenom third baseman.
Matt Monagan writes at night for Cut4. In his spare time, he travels and searches Twitter for Wily Mo Pena news.