A-Rod took a selfie while giving a commencement speech at his beloved University of Miami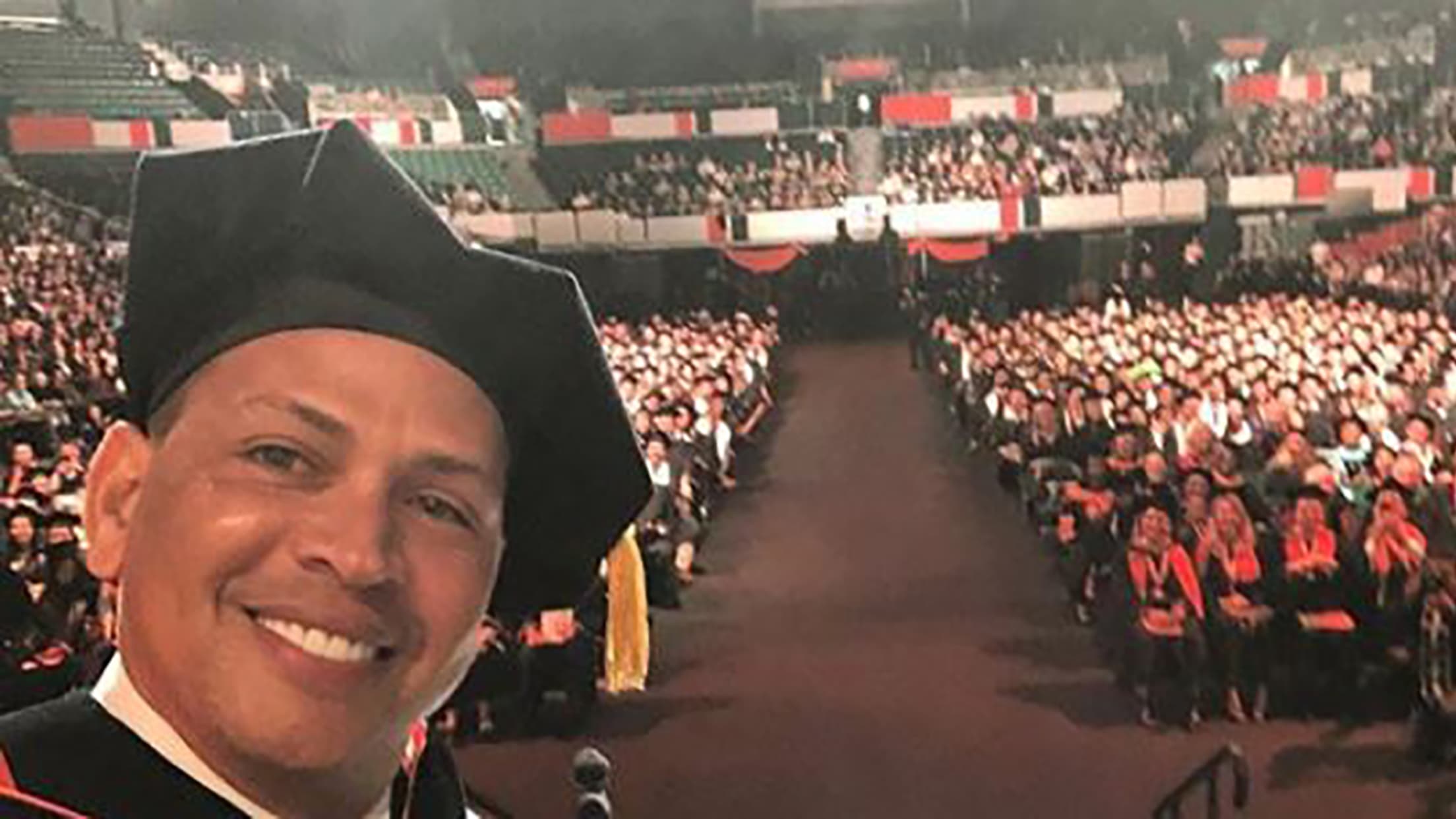 (Clair, Michael)
When you're A-Rod, the world is pretty good to you. Want to hang out with Springsteen? Done. Want to put a Yankees jacket on Big Papi? Uhh, done -- more or less. And when you make a commencement address to graduates, you better believe you're gonna grab a selfie.
When you're A-Rod, everything is a historical artifact worth documenting. Thousands of years from now, this image will be in a history textbook, perhaps marking the moment Rodriguez started his campaign for King of the World.
Michael Clair writes for MLB.com. He spends a lot of time thinking about walk-up music and believes stirrup socks are an integral part of every formal outfit.