Alex Rodriguez tried to put his Yankees jacket on David Ortiz, but Big Papi wasn't having it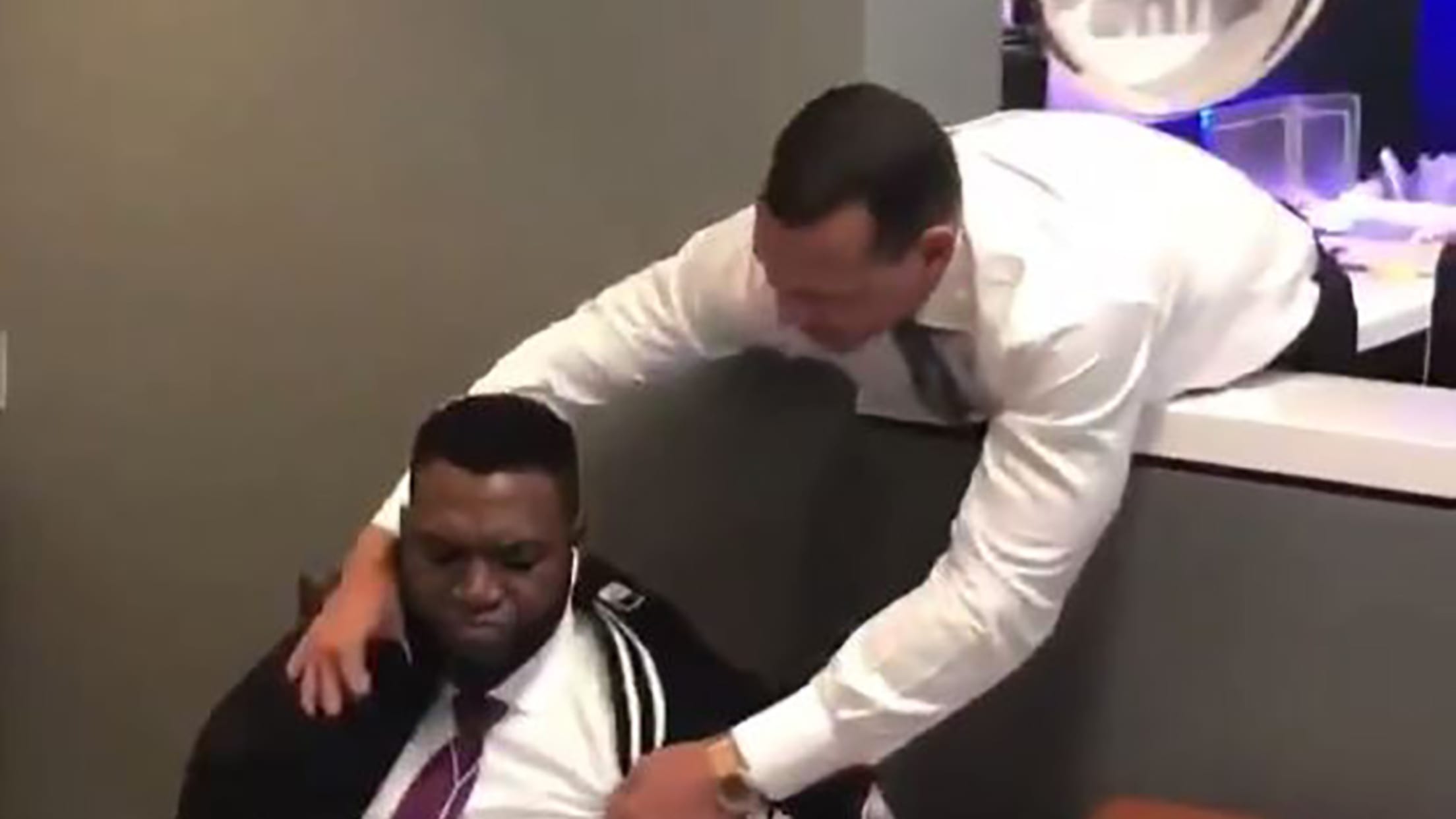 (Clair, Michael)
October is the time to dress up in your spookiest costumes. But there is one outfit that David Ortiz won't abide: A Yankees jacket.
After the FS1 postgame show following the Yankees' 5-0 victory over the Astros in Game 5 of the American League Championship Series presented by Camping World, Ortiz, A-Rod and the rest of the hosts were hanging out. That's when the CEO of A-Rod Corp saw his opportunity: He snuck behind the slugger, who was busy listening to something on his earbuds (we're guessing it was a Girl Talk-esque mix of radio calls of his homers) and wrapped his Yankees jacket around the former DH's shoulders.
When Ortiz realized that A-Rod wasn't concerned about his warmth, but was instead trying to rile up all of Red Sox Nation, he leapt into action:
Hmmm, this #Yankees jacket looks pretty good on @davidortiz, don't you think? #SneakAttack @FS1 pic.twitter.com/LtOk0ZNDtx

— Alex Rodriguez (@AROD) October 19, 2017
Watch out, A-Rod, or you may end up with one of these in bed a la "The Godfather."
First 15,000 fans at tonight's @RedSox Game get a #FREE David Ortiz Gnome! #RedSoxMoms AD https://t.co/wpnkDvpmns pic.twitter.com/dHNt0g4QM7

— Jennifer (@MomSpotted) June 21, 2016