Alex Rodriguez and Jennifer Lopez flew to Las Vegas with Patriots owner Robert Kraft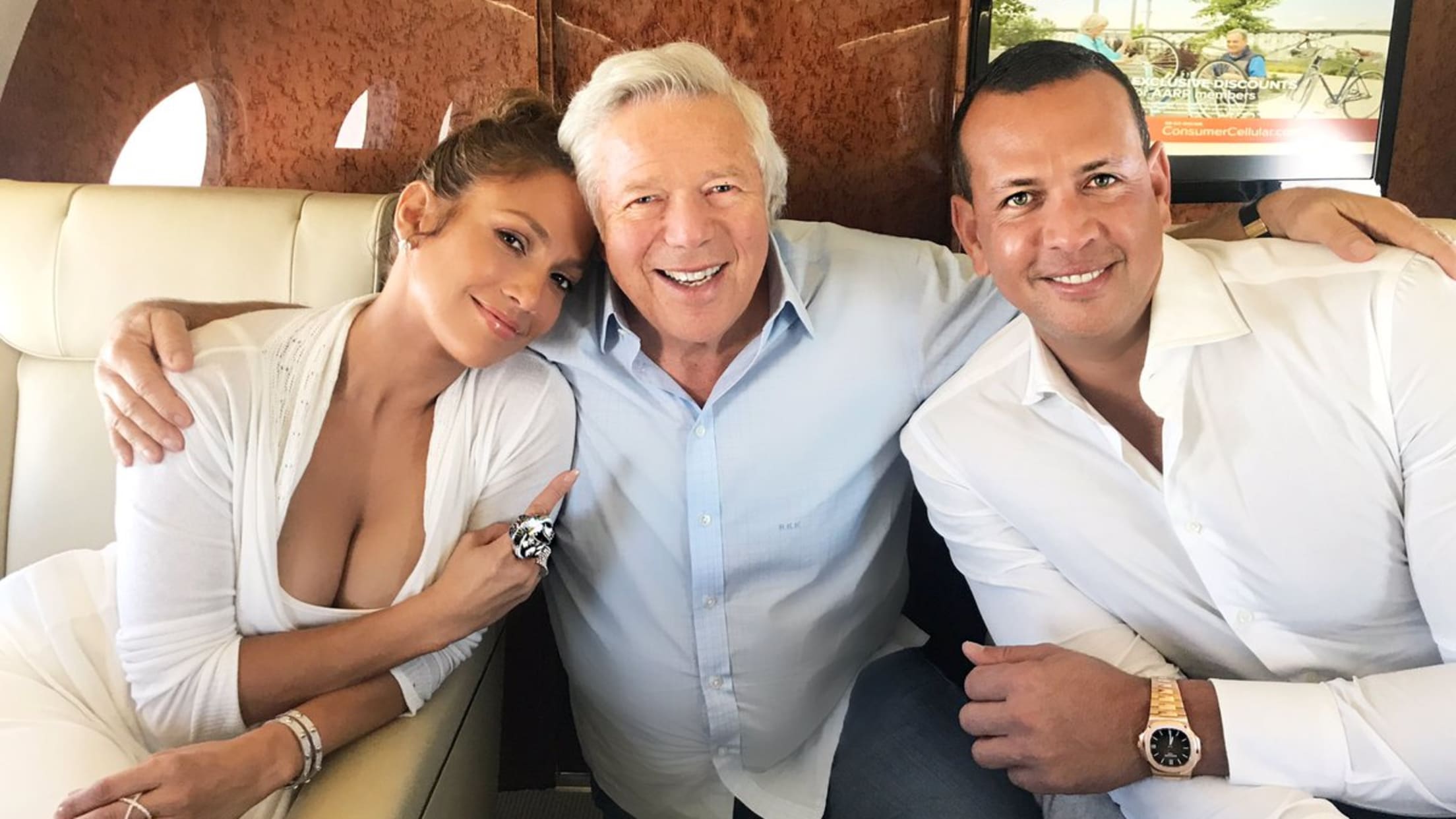 Alex Rodriguez and Jennifer Lopez are en route to Las Vegas to see the much-anticipated fight between Floyd Mayweather and Conor McGregor on Saturday night. It might be a long trip, but they were able to make some connections to fly out with quite a high-profile name:
Vegas bound.. Kiss the ring. #Patriots #UFC #5rings #AirKraft #RobertKraft @Patriots pic.twitter.com/XB8nLMHsb6

— Alex Rodriguez (@AROD) August 26, 2017
Yes, that's Patriots owners Robert Kraft in the middle of the J-Rod power couple. It makes sense that Kraft would have a plane available, as the Patriots recently became the first NFL team to buy their own planes, but who knew this group was close? Also, who knew A-Rod was capable of puns like #AirKraft?
As A-Rod noted, Kraft has five Super Bowl rings, but add A-Rod's 2009 World Series title to the mix, and there are actually six championships on this flight (not to mention arguably the most famous pop star of the past 20 years). Pretty select company.