Let's travel back 50 years to the 'Year of the Pitcher' with this beautiful infographic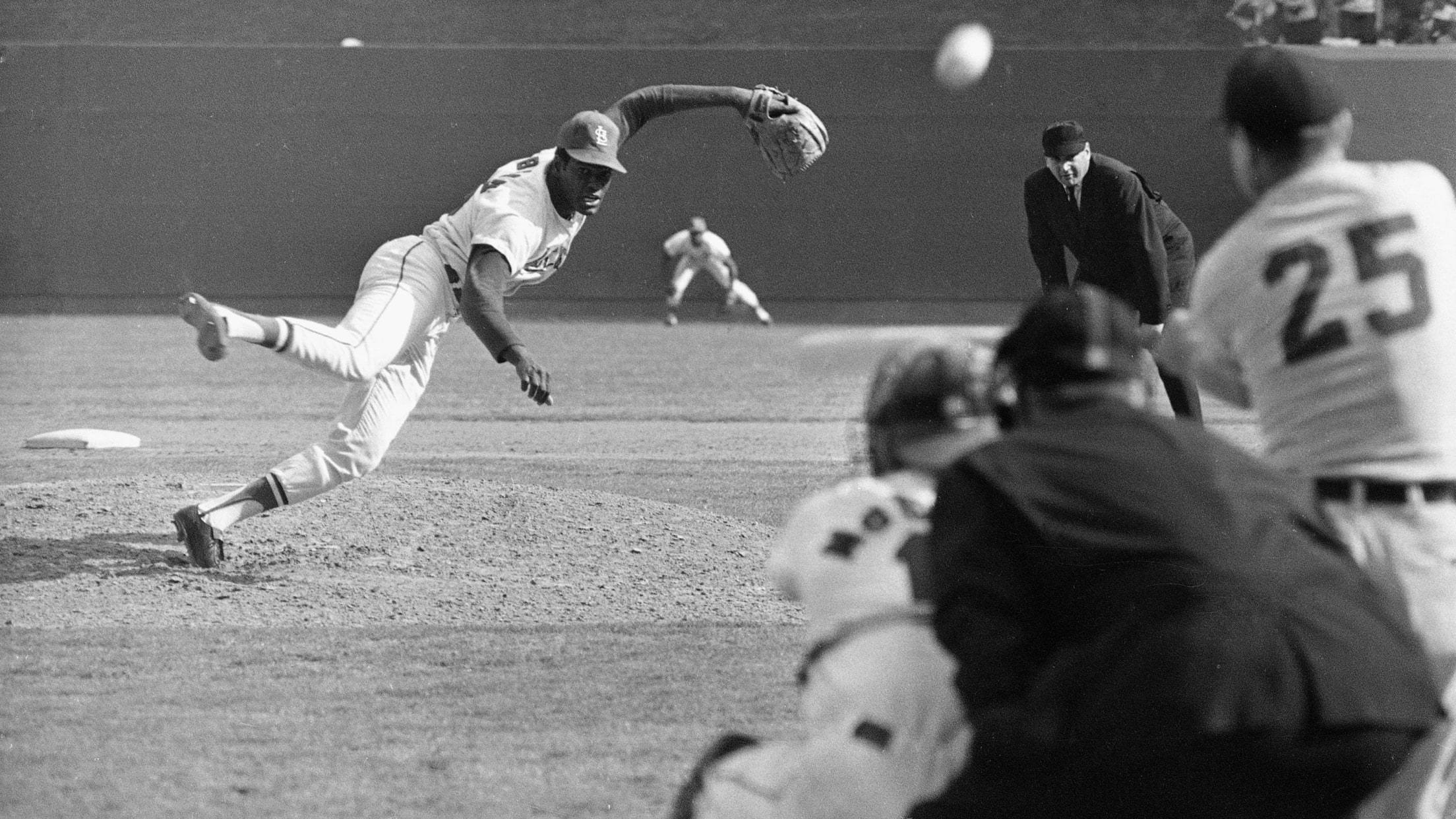 The 2017 season was dubbed "The Year of the Home Run," with an MLB-record 6,105 dingers. More than half of big leaguers with 100 plate appearances recorded at least 10 homers, Aaron Judge (44) and Cody Bellinger (38) were the first pair of rookies to hit 35-plus and prospects like Rhys Hoskins and Matt Chapman made history with their long-ball tears.
Suffice to say, the offense was very substantial.
But 50 years ago this week, it was Opening Day 1968 -- a much different time in the world and the sport. Dr. Martin Luther King Jr. was assassinated on April 4 and all openers were put on hold out of respect for the civil rights icon and his funeral. Games officially began on April 10 and, nearly polar opposite to the current era of baseball, MLB embarked on the "Year of the Pitcher."


Just look at those numbers: A .237 MLB batting average compared to .255 in 2017, only one player in the American League hitting .300 (11 hit .300 or above last year with José Altuve leading the pack at .346) and complete pitcher dominance -- mostly by Bob Gibson. Let's delve a little deeper.
Bob Gibson - He's all over this infographic and for good reason. The Cardinals righty went 22-9, recorded the lowest ERA in modern times at 1.12, led the league in strikeouts (268), shutouts (13), ERA+ (258) and WHIP (0.853). He also, along with Denny McLain, won the MVP and Cy Young Awards. Gibson continued his dominance in the World Series, using his blistering fastball to strike out a record 17 batters in Game 1:
McLain had 31 (!) wins and Luis Tiant was also brilliant on the AL side of things -- recording the lowest ERA (1.60) and allowing an all-time low batting average against of .168.
Offfense - It was anemic. Besides the stats in the above infographic, the MLB slugging average was, and still is the lowest since 1915 at .340 (.426 in '17). There were nearly 5,000 less home runs than last year -- 1,995 total -- and only seven total players who hit 30 or more. The 2017 campaign had 33 who hit at least 30 and five who hit at least 40. Five batters hit above .300 in the NL, led by Pete Rose's .335, while Carl Yastrzemski won the AL crown with the lowest batting average of all-time at .301. Danny Cater was second at .290. Even the All-Star Game was a low-scoring affair -- the NL won, 1-0, when Willie Mays scored on a double play. It's still the only Midsummer Classic without an RBI recorded.
There were a few highlights, though. Hank Aaron hit his 500th home run, Mickey Mantle hit his last at Yankee Stadium and Yastrzemski clubbed two long balls on Opening Day:
Other highlights - The Twins' Cesar Tovar played all nine positions in one game, striking out Hall of Famer Reggie Jackson in the process.
Although deemed by some as controversial at the time, Jose Feliciano performed his own, beautiful spin on the national anthem during the World Series -- one in which the Tigers won, 4-3.
The '68 season also marked the last year of no postseason (the two division leaders going straight to the Fall Classic), and, to curb the unprecedented pitching statlines, mounds were lowered from 15 to 10 inches and a pre-1963 (smaller) strike-zone was enforced. Offenses recovered and never sank to these depths again.