A young Phillies fan got an unexpected up-close moment with Andrew McCutchen and it was incredibly adorable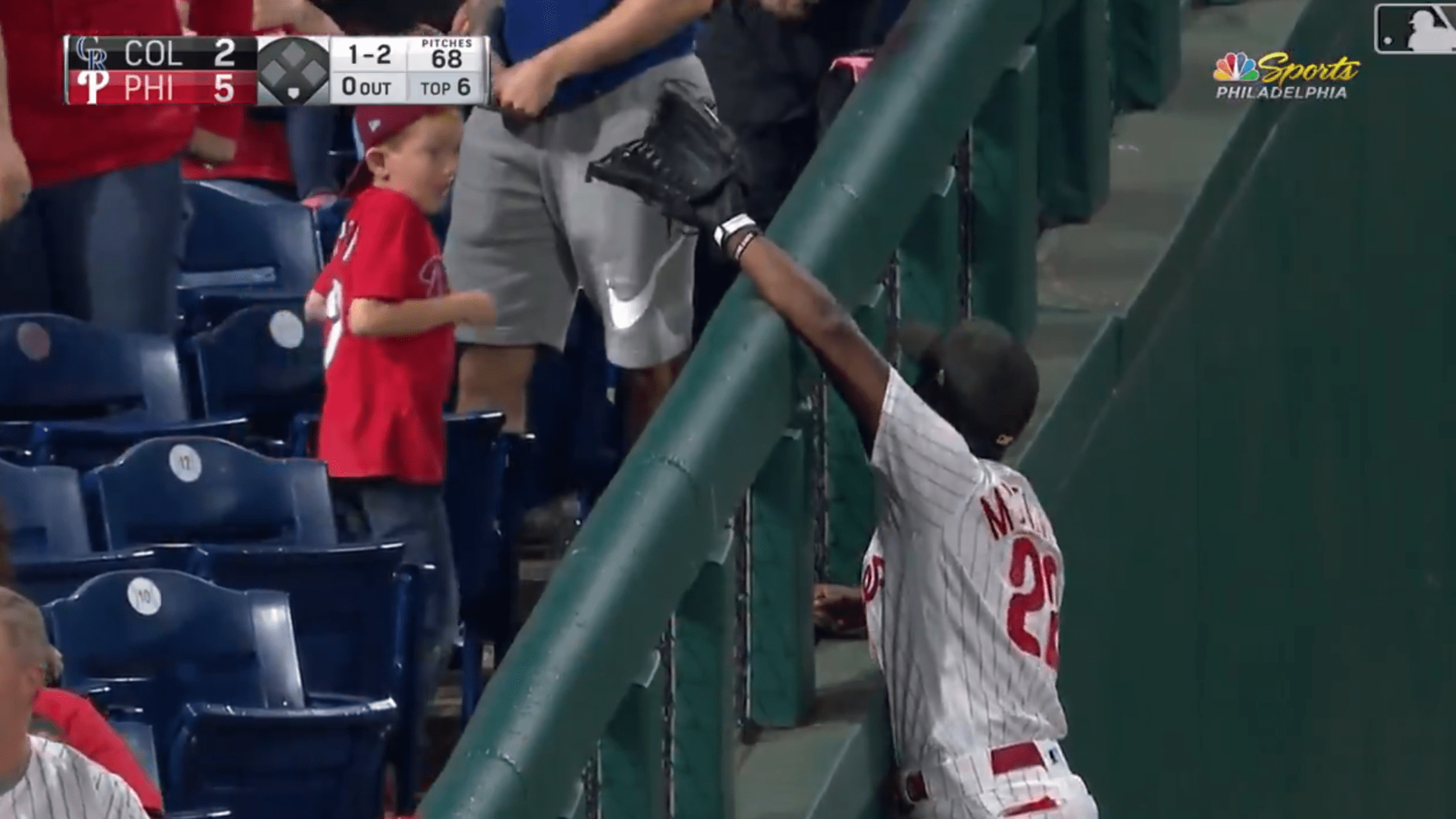 The moments we don't expect are often the ones that resonate the deepest. That's absolutely applicable to the experience on Friday night by one young Phillies fan.
Not only did his team beat the Rockies, 6-4, in the game, but he came face-to-face (or face-to-glove, if you want to argue semantics) with outfielder Andrew McCutchen in a completely unexpected and unforgettable way.
.@TheCUTCH22 gave this lil guy a lifetime memory. pic.twitter.com/KNuMOMmm9a

— Cut4 (@Cut4) May 18, 2019
That, right there, is a memory that kid will cherish forever. And rightly so, since Cutch is among the best personalities in the game today.
On a second level, this exemplifies the inherent benefit of supporting the home team at a given game (if that's your preference). This kid got that type of experience, whereas this young Dodgers fan in Cincinnati on Friday night received a similarly unforgettable, albeit starkly different, encounter with a player:
Pick on someone your own size, Eugenio. 😂 pic.twitter.com/jncyvJikrG

— Cut4 (@Cut4) May 18, 2019
Those are both undeniably great moments, though. You just never know what you'll see at the ballpark.
Adrian Garro joined MLB.com in 2016. Throughout his travels, both Bartolo Colon and Vin Scully have placed their hands on his shoulders. Not at the same time, though. That'd be amazing.
Teams in this article:
Players in this article:
Topics in this article: