An Angels Minor Leaguer flipped over the outfield wall for a catch of the year candidate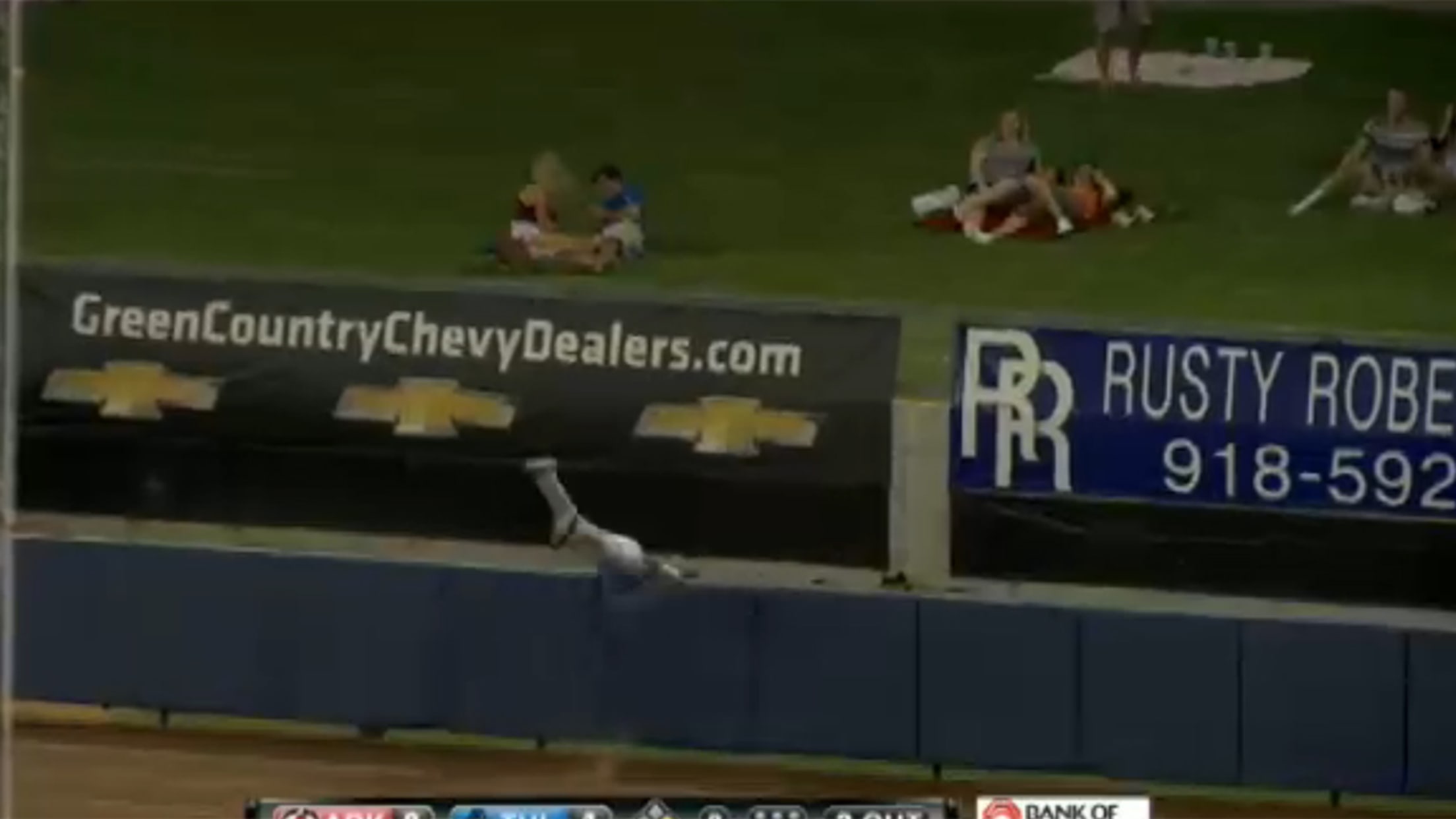 The phrase "catch of the year" gets thrown around a lot. It's understandable, really: Baseball players make the amazing look routine on an almost daily basis, and it's only natural to pronounce the latest play to be the most amazing of them all.
But we feel fairly confident that Arkansas Travelers right fielder Zach Welz's grab against the Tulsa Drillers on Wednesday will go down as one of the catches of this or any year. Because he didn't just chase a ball down in the gap or rob a homer or stand on top of a ledge -- he flipped over the outfield wall.
The above catch was immediately ruled to be worth 27 outs, and the Travelers were promoted to Triple-A after the game. (OK, fine, we might be getting carried away.)