Anthony Rizzo and his wife, Emily, capped off their wedding weekend with a very elegant photo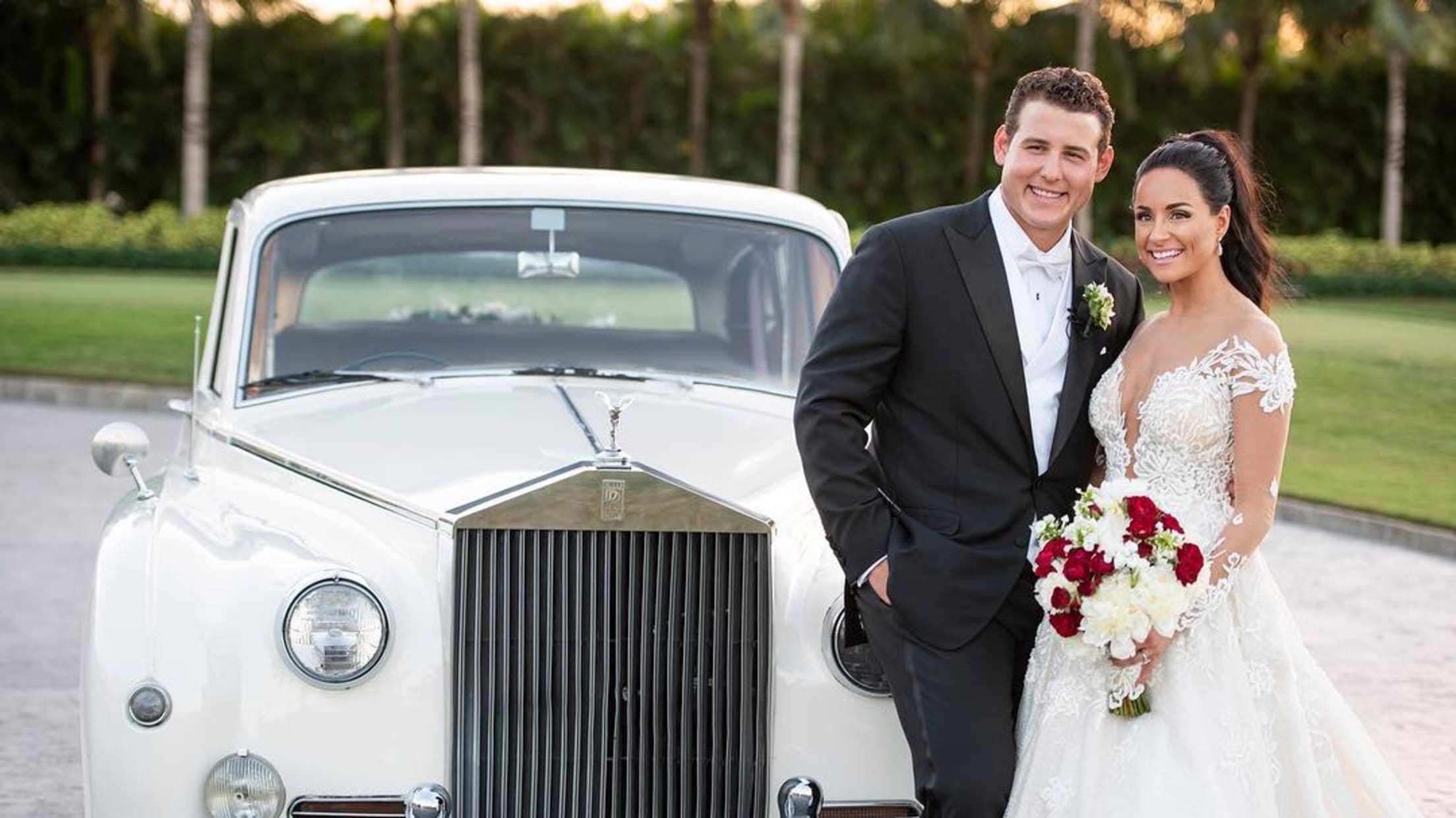 Both halves of Bryzzo are now officially off the market. After Cubs third baseman Kris Bryant tied the knot with his wife, Jessica Delp, last offseason, his counterpart Anthony Rizzo did the same this weekend with Emily Vakos.
A rite of passage for a handful of Major Leaguers during the winter months, it seems, baseball player weddings are usually pretty lavish affairs. Rizzo's was no exception.
There was some pre-reception golf involving David Ross, Dexter Fowler, Rizzo and Eric Hinske:
Rizzo's friend and former Cubs teammate, Matt Szczur, and his wife were dressed to the nines for the occasion:
Amazing night celebrating two amazing people! Congrats @ARizzo44! #RingingInTheRizzos pic.twitter.com/sY49X2qMTr

— Matt Szczur (@superSZCZ4) December 30, 2018
As were the Fowlers, who documented much of the fun on their respective Instagram Stories:
As a send-off to what really looked like a magical wedding weekend, the newlyweds shared this outstanding photo that also looks like the type of photo you'd have hanging above your fireplace for decades to come:
Congratulations to the newlyweds, clearly starting out the new year on a high note ... even if Alex Bregmandidn't crash the reception.
Teams in this article:
Players in this article: