The views from this home run derby on a beach in the Bahamas were awesome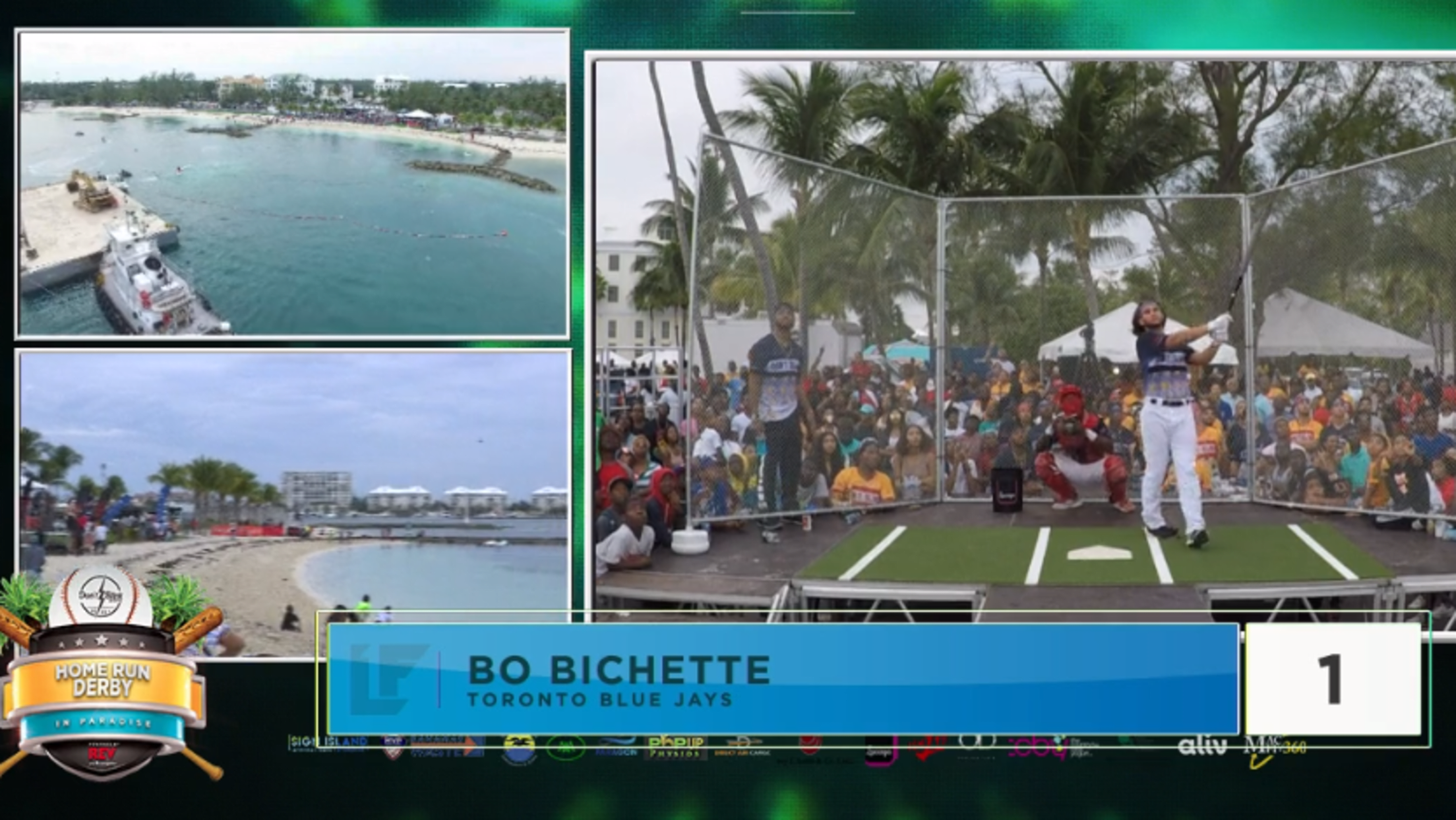 For many baseball fans, the offseason is a long, cold slog sporadically sparked by the occasional trade or free-agent signing from the Hot Stove. But on Saturday afternoon, a rapidly-growing group of baseball lovers in the Bahamas were treated to a one-of-a-kind, beachside home run derby spectacle.
Almost time https://t.co/jfAJ5gvPmu pic.twitter.com/NoT0b2ZDE4

— Andrew Luftglass (@A_Luftglass) January 5, 2019
It ALL GOES DOWN TOMORROW! 12pm @ Montague Beach ! The Home Run Derby will be streamed: https://t.co/wXewolg6LH & https://t.co/nIPC1jAVvg #TeamIsaacs #TeamFox #DBHRDerby #bahamas #dontblink pic.twitter.com/K2rriyS6Sa

— Todd Isaacs (@_TIsaacs10) January 4, 2019
Organized by a pair of current Bahamian ballplayers -- Indians outfield prospect Todd Isaacs and Rays shortstop prospect Lucius Fox -- the second annual Don't Blink Home Run Derby in Paradise featured a whole host of promising young sluggers from the Bahamas and beyond. Marlins center fielder Lewis Brinson, Reds' 2018 fifth overall pick Jonathan India and Team USA Futures Game cleanup hitter Nathaniel Lowe all participated, as did last year's champion, Blue Jays top prospect Bo Bichette.
Native Bahamian, D-backs shortstop prospect and name to remember Jazz Chisholm also took part and looked particularly swaggy throughout as he knocked dingers in a pair of incredible shades.
The derby itself was held on a raised platform built on the beach that allowed hitters to crush dingers into the Caribbean Sea.
Yes, this will do just fine. #TeamIsaacs #TeamFox #DBHRDerby pic.twitter.com/WGqAW9Cpeb

— Andrew Luftglass (@A_Luftglass) January 5, 2019
Bichette smashed nine homers (his round starts around the 53:00 mark) to bring home the individual title for a second consecutive year, but the yellow-jerseyed #TeamIsaacs brought home the team competition. Between the derby itself and the youth camp that was held the day before, the whole event was just another sign that baseball is continuing to grow in the Bahamas as hundreds of people all across the island turned out to watch some dingers get crushed into the ocean.
Teams in this article:
Players in this article: