Barry Bonds turned up at Oracle Arena for Game 1 of the NBA Finals between the Cavs and Warriors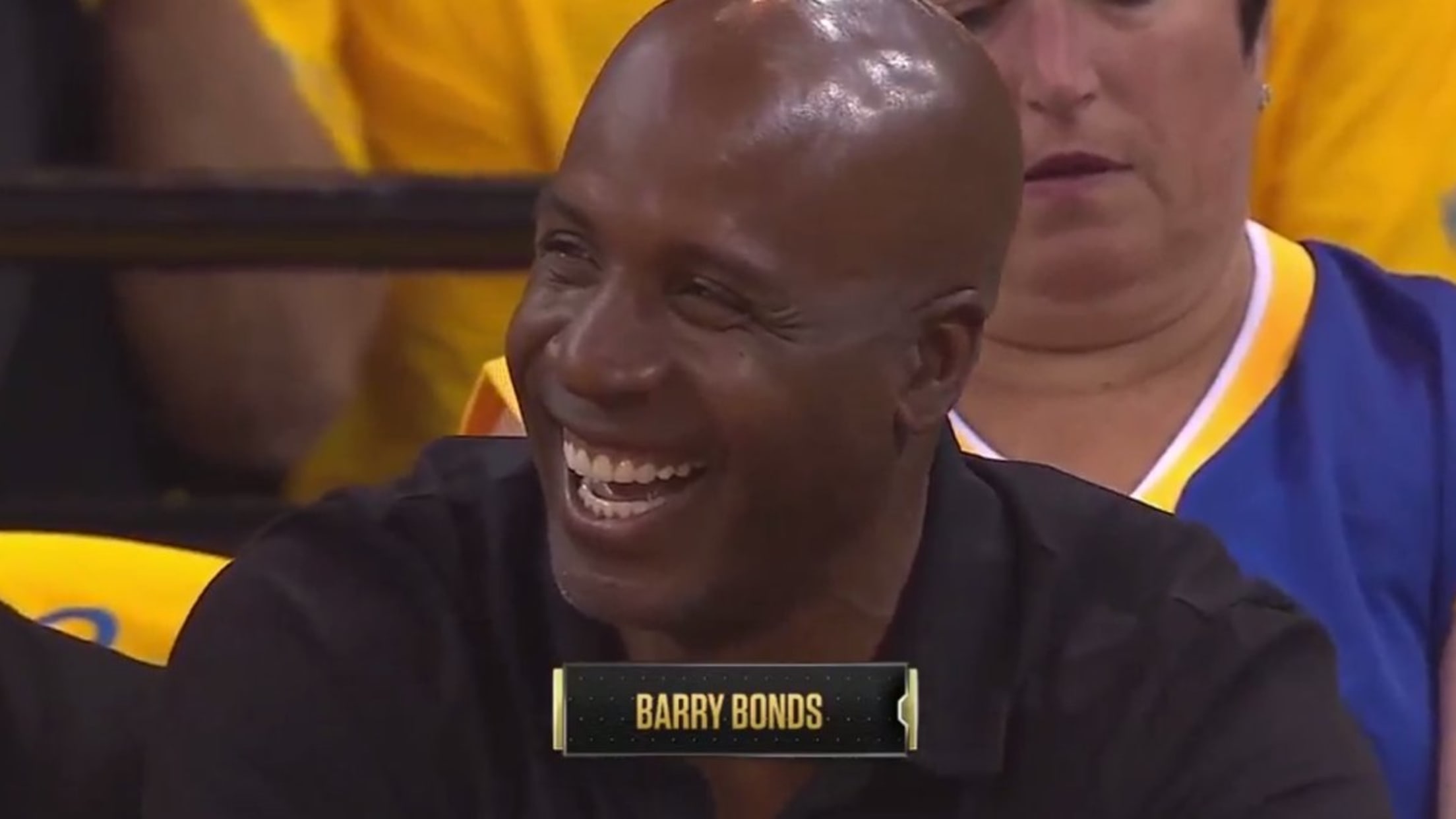 As has become an annual tradition in recent years, LeBron James and the Cleveland Cavaliers are facing Stephen Curry and the Golden State Warriors in the NBA Finals.
Game 1 tipped off on Thursday night at Oracle Arena, and at least one particular Bay Area sports hero was in the stands for the occasion -- one Barry Lamar Bonds.
Barry even got the pregame "here's-a-guy-entering-the-arena" video treatment usually reserved for basektball players on game day:
The Bay's home run king makes his arrival to Game 1 @BarryBonds pic.twitter.com/Are4TRaBbU

— Sports Illustrated (@SInow) June 1, 2018
He was having a good time:
Barry by the Bay. pic.twitter.com/3i1OxuL7Lp

— NBC Sports (@NBCSports) June 1, 2018
And extended a friendly greeting to the cameras when spotted on the Jumbotron:
BARRY BONDS is in the building! #DubsOn7! https://t.co/NDBAvgky8C pic.twitter.com/T3LFAsEk8S

— ABC7 News (@abc7newsbayarea) June 1, 2018
The smiling continued after the Warriors' wild 124-114 Game 1 victory, with Bonds grabbing a photo with Bay Area hip-hop legend E-40:
#warriors pic.twitter.com/634g4KJ1JO

— Barry L Bonds (@BarryBonds) June 1, 2018
This appearance comes a few days after Bonds was seen at BottleRock Napa, where he got up to some culinary adventures with esteemed chef Masaharu Morimoto and Ken Griffey Jr.:
What a great time at @BottleRockNapa on the @WilliamsSonoma culinary stage with @chef_morimoto and Ken Griffey Jr. cutting a 200 pound tuna! #williamssonoma pic.twitter.com/fo0hTmldqO

— Barry L Bonds (@BarryBonds) May 30, 2018
Live your best life, Barry.