Bartolo Colon took the mound at Fenway having faced Boston's coaching staff more than its current roster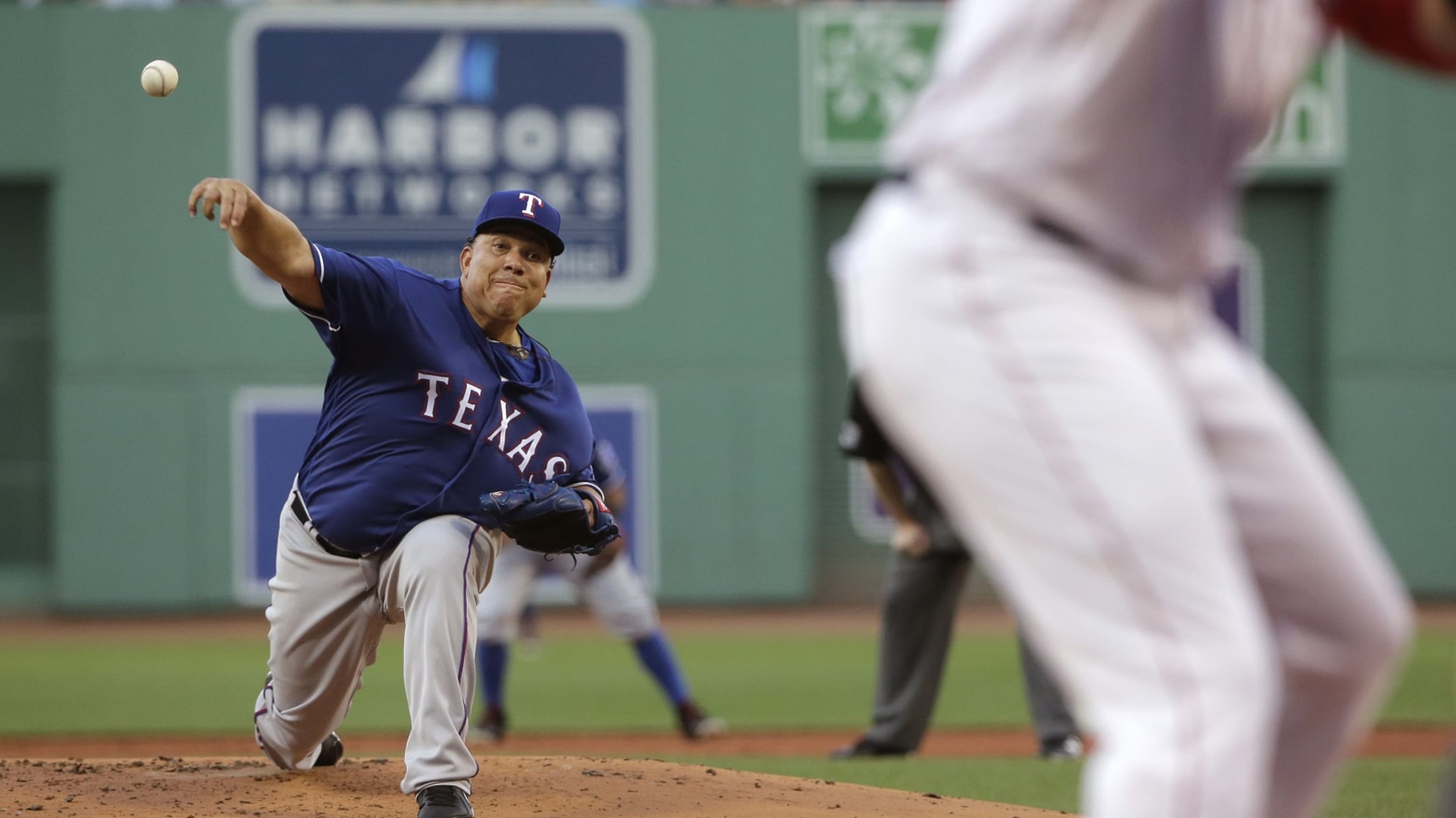 Texas Rangers starting pitcher Bartolo Colon delivers during the first inning of a baseball game against the Boston Red Sox, Wednesday, July 11, 2018, in Boston. (AP Photo/Steven Senne) (Steven Senne/AP)
Bartolo Colon took the mound at Fenway Park for Wednesday night's Rangers-Red Sox game looking to make history. A win, and he'd have the 246th of his career, making him the winningest pitcher from Latin America in MLB history.
But, with Colon still pumping strikes as a 45-year-old, his longevity in the game presented an especially interesting tidbit at play, as pointed out by Pete Abraham of The Boston Globe:
As Bartolo Colon starts his outing at Fenway, the Red Sox coaching staff has more plate appearances against him (63) than do the players on the roster (62).

— Pete Abraham (@PeteAbe) July 11, 2018
Yes, that's correct. Bartolo has faced the former players on the Boston coaching staff more than the entirety of the current Red Sox roster. That's ... wild, isn't it?
Let's break it down:
Boston manager Alex Cora stood in the box against Colon 19 times in his career, going 4-for-16 with a double and a walk. They were also teammates in Boston in 2008 (something Cora recalls fondly).
Boston third-base coach Carlos Febles probably has great memories of facing Colon. He went 2-for-13 against him, and his first career homer was of the inside-the-park variety off Colon in 1999:
Tom Goodwin is Boston's first-base coach. Over the years, he faced Colon 24 times, picking up six hits and drawing two walks.
And, finally, former catcher Ramon Vazquez had the smallest sample size, but he went 1-for-7 against the veteran over the course of his nine-year playing career.
Pitches like this from Colon, a cutter to strike out J.D. Martinez looking on Wednesday night, probably looked pretty familiar to those four:
On the night, Colon allowed three earned runs in six innings of work in the Rangers' 4-2 loss.
The ageless wonder keeps going ...
Teams in this article:
Players in this article: