Baseball uniforms are getting more creative, but it's finally time to go really crazy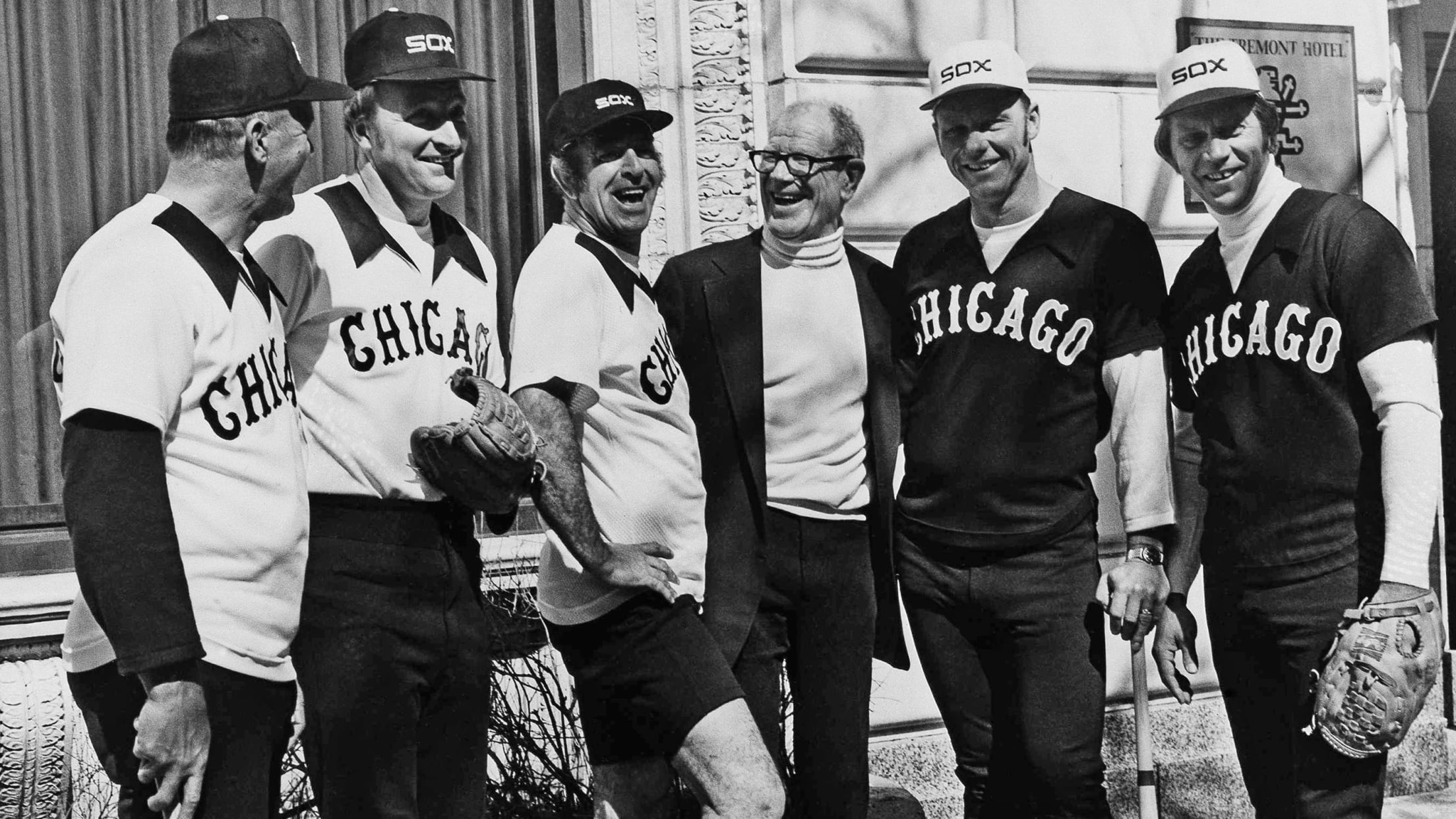 Art by Tom Forget and Jenny Goldstick / MLB.com
There is a uniform revolution going on around all major sports around the world. The NBA offers a variety of "City Edition" uniforms, complete with unique color schemes. College football teams wear brand new uniforms almost every game. And soccer teams have a wide variety of some of the most bizarro uniforms you may see.
Baseball is getting more creative (Just ask the D-backs). But when the entire concept of the uniform is based upon fashion trends from 150 years ago, sometimes things get a little staid.
It's not that there isn't variety. There are button downs and pullovers, white tops and colorful ones. There are throwbacks and faux backs and turn ahead the clocks and Players Weekend jerseys and … well, you get the idea. But, wouldn't it be great if teams got even more adventurous?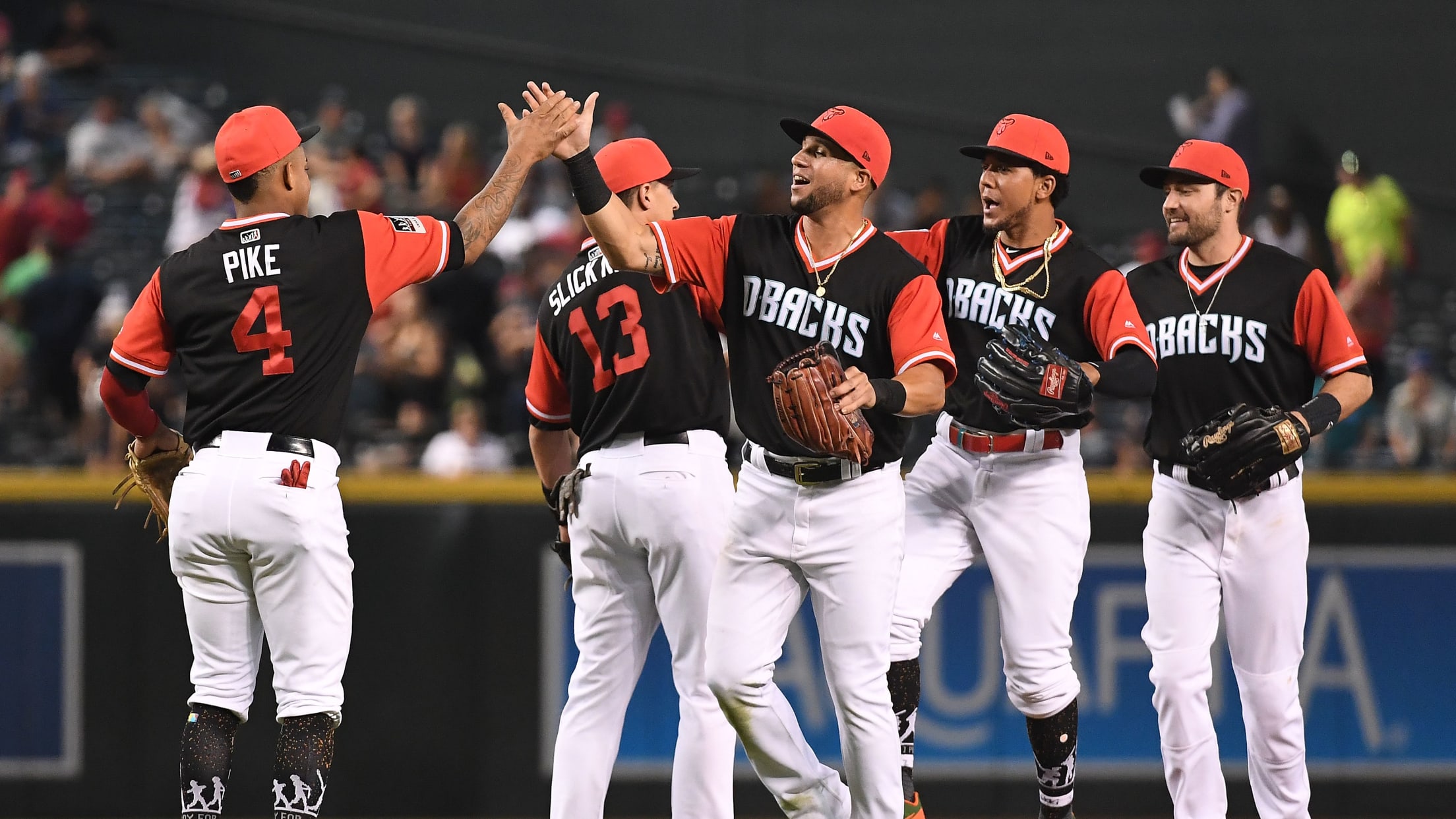 Baseball used to get truly wild. Hop in a time machine to see that in the early days of baseball, there was plenty of uniform experimentation.
The Dodgers briefly wore window panes. In 1872, Baltimore wore mustard-colored pants with black-and-mustard argyle socks. And, for one brief (and surely insanity making) year in 1882, players wore a different outfit depending on each position that they played.
There was a team that dressed in Grecian fringe!
#OTD in 1876 George Bradley throws a no-hitter for the St. Louis Brown Stockings  https://t.co/D5YUgd7f2p pic.twitter.com/g2cISiadGD

— SABR Games Project (@SABRGames) July 15, 2018
So, why not take up that tradition again today?
Where are the polka dots? The polka dot is a classic piece of fashion history. Ever since Miss America donned a polka dotted bathing suit in 1926, it has shown up in everything from Frank Sinatra songs, to covers of Bob Dylan albums, to the entire inspiration for Marvel Comics villains. It's time to end this horrid neglect of the humble dot.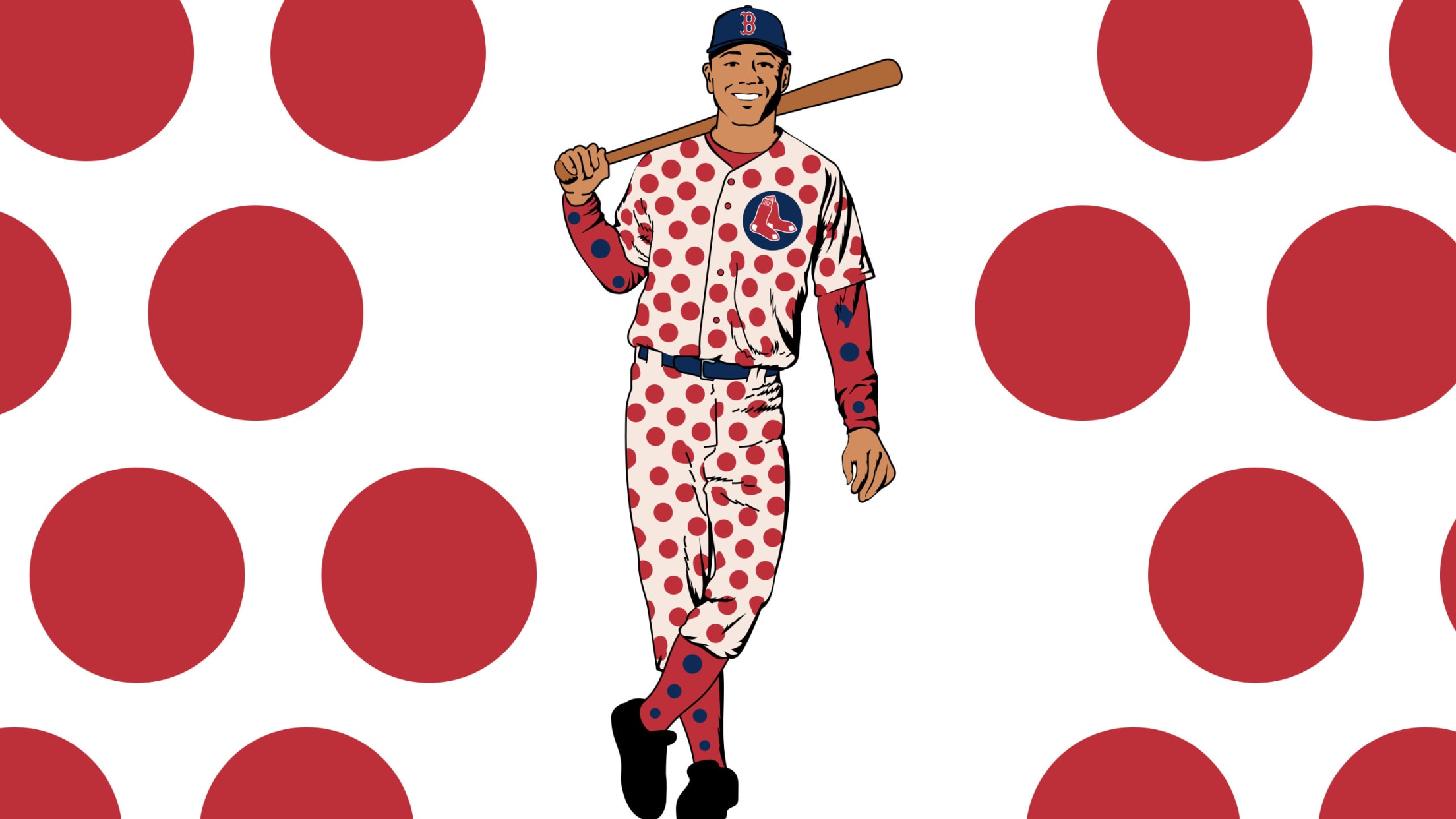 But let's not stop there. There's room for every kind of fashion-forward look under the sun.
We've got pinstripes, but how about some thick stripes? Whether they're horizontal like jail-breaking swimmers from the 1920s or vertical like some kind of circus clown, these bold stripes would look lovely.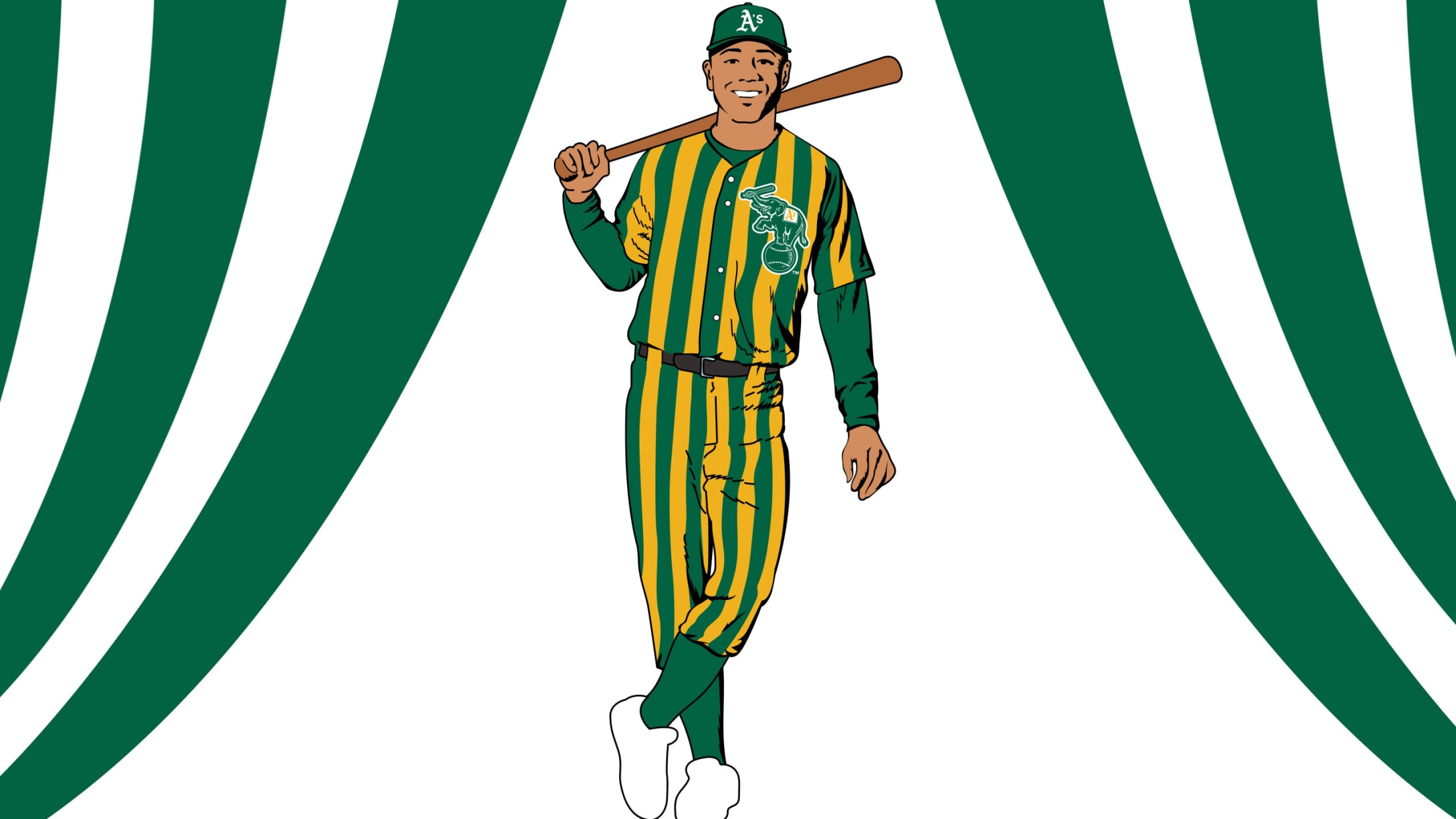 Or how about pink? European teams regularly don pink -- that color of dance floors and sunsets and the best highlighter in the pack.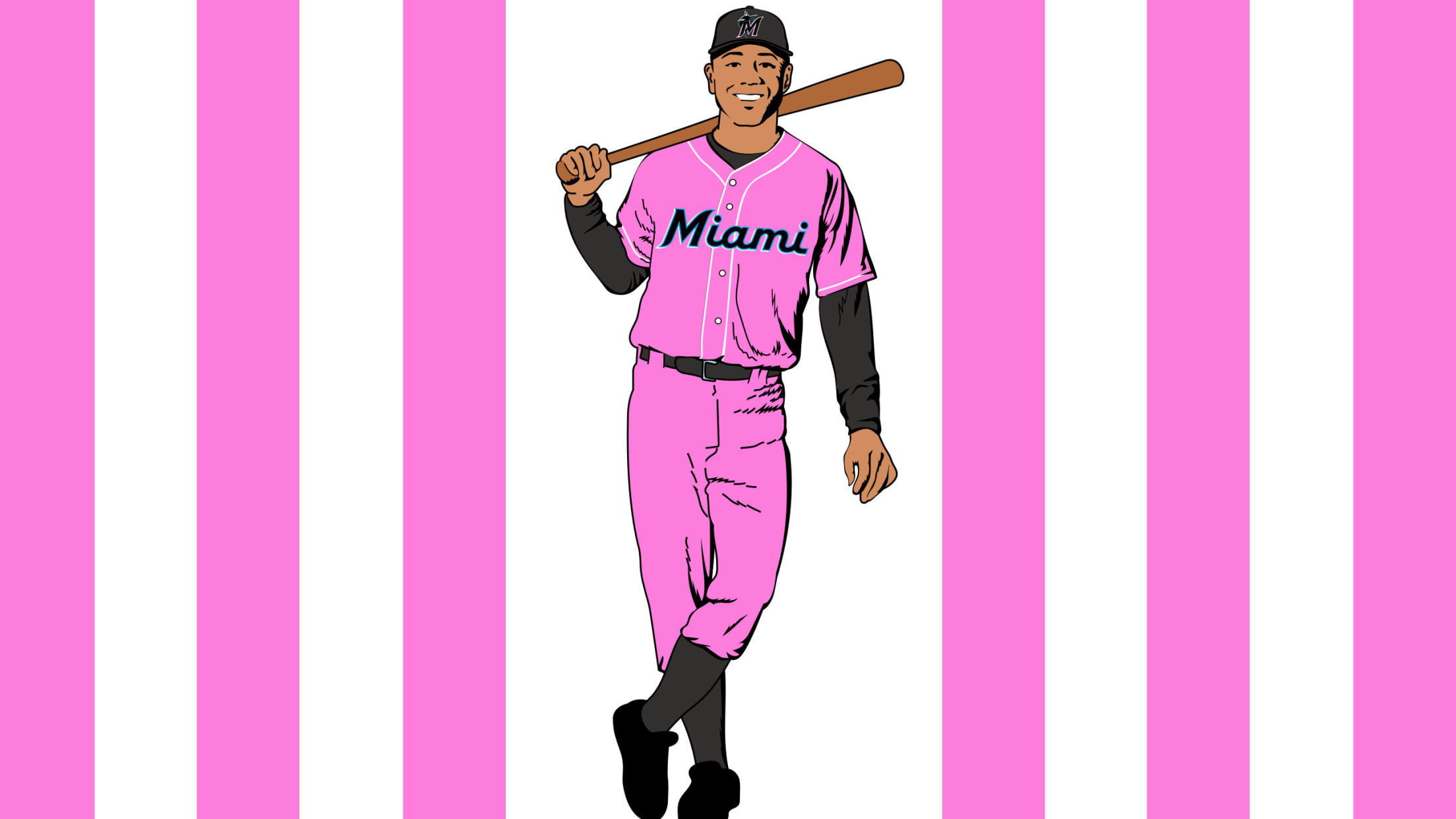 The possibilities are endless. Leather jackets and denim for a quintessentially James Dean Americana look! Puffy sleeves and those weird puffy pants for Shakespeare at the Park Nights.
Baseball players have amazing physiques, so it's time to show them off. Have them don superhero-like spandex one pieces. Or, embrace the glam, and put them in glittering gold lamé like they are David Bowie-an gods: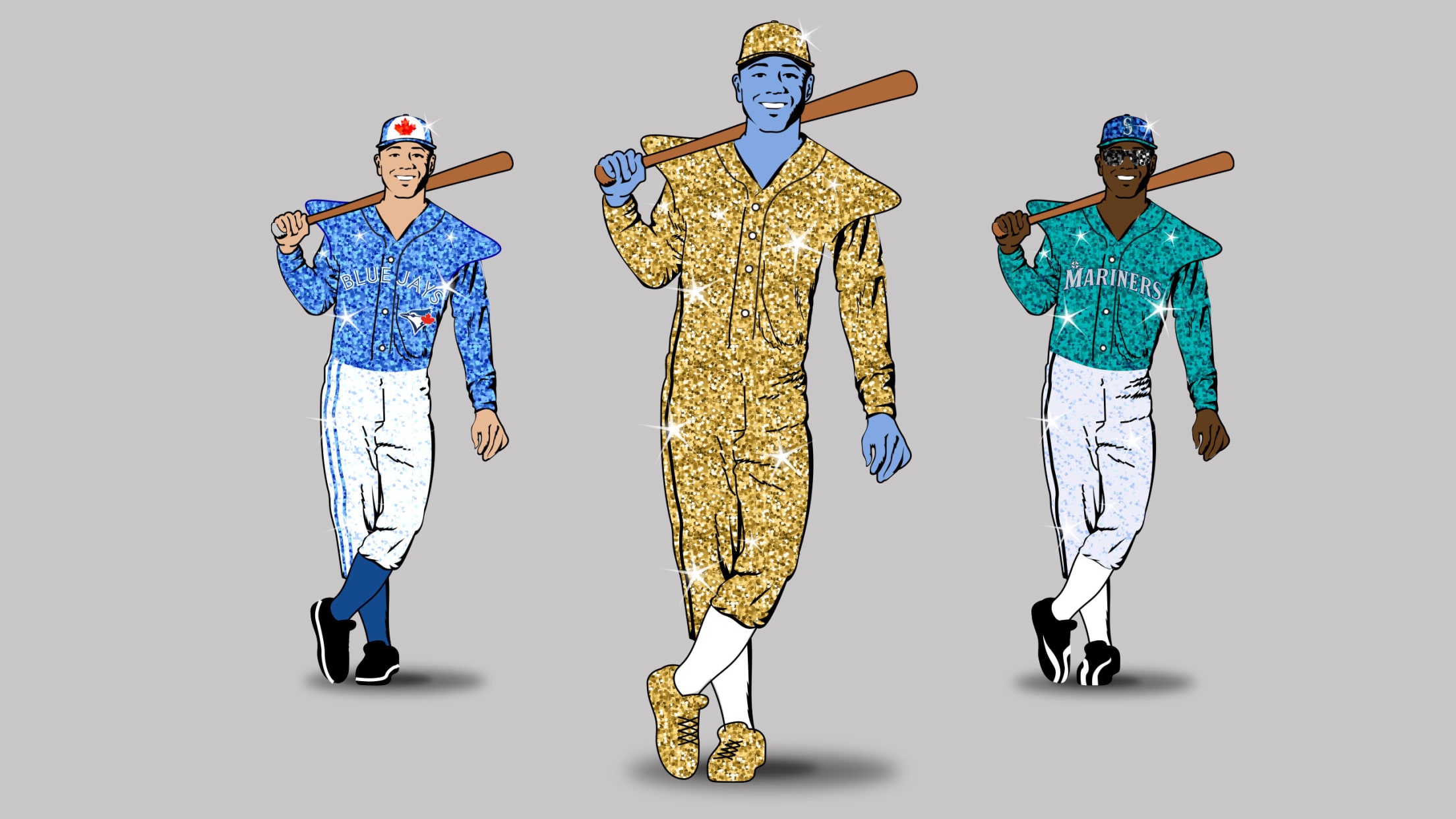 We should be drawing inspiration from the MET Ball, as well. That's the night when only the most fashionable are invited to show off their sartorial eye at a themed gala at the Metropolitan Museum of Art. So, how about LED light panels, like the ones Claire Danes rocked on her dress on the red carpet?
Can you imagine how amazing and eerie it would be if the Yankees turned off the lights and emerged from the dugout in this look in the bottom of the ninth while holding a slim lead?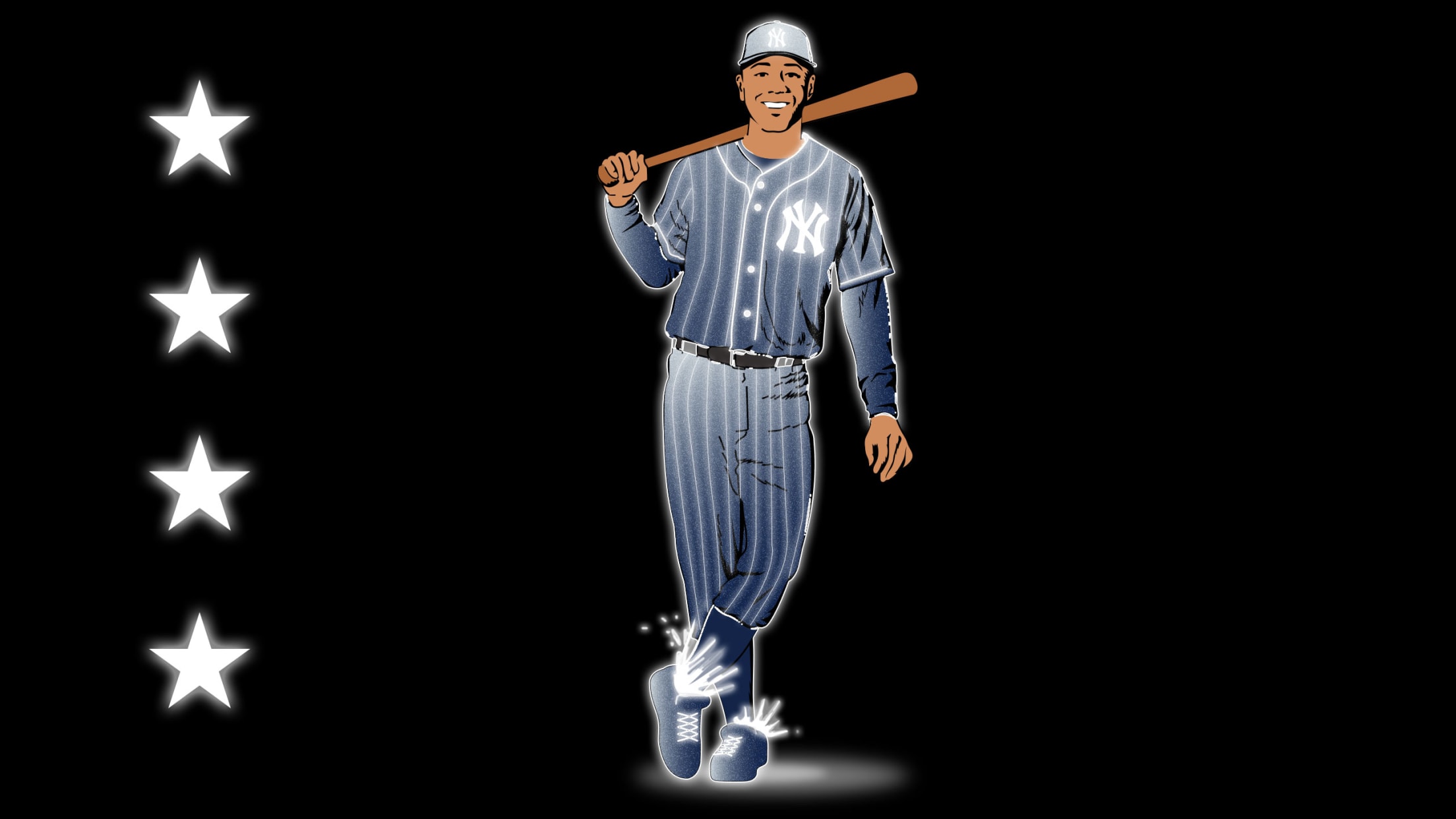 Baseball is eternal. Baseball uniforms are forever. But that doesn't mean they need to rest on history. It's time to embrace the future. It's time to get colorful and weird. Embrace the polka dot.
Michael Clair writes for MLB.com. He spends a lot of time thinking about walk-up music and believes stirrup socks are an integral part of every formal outfit.