A uniformed Ben Zobrist riding a bike around Chicago caught some Cubs fans by surprise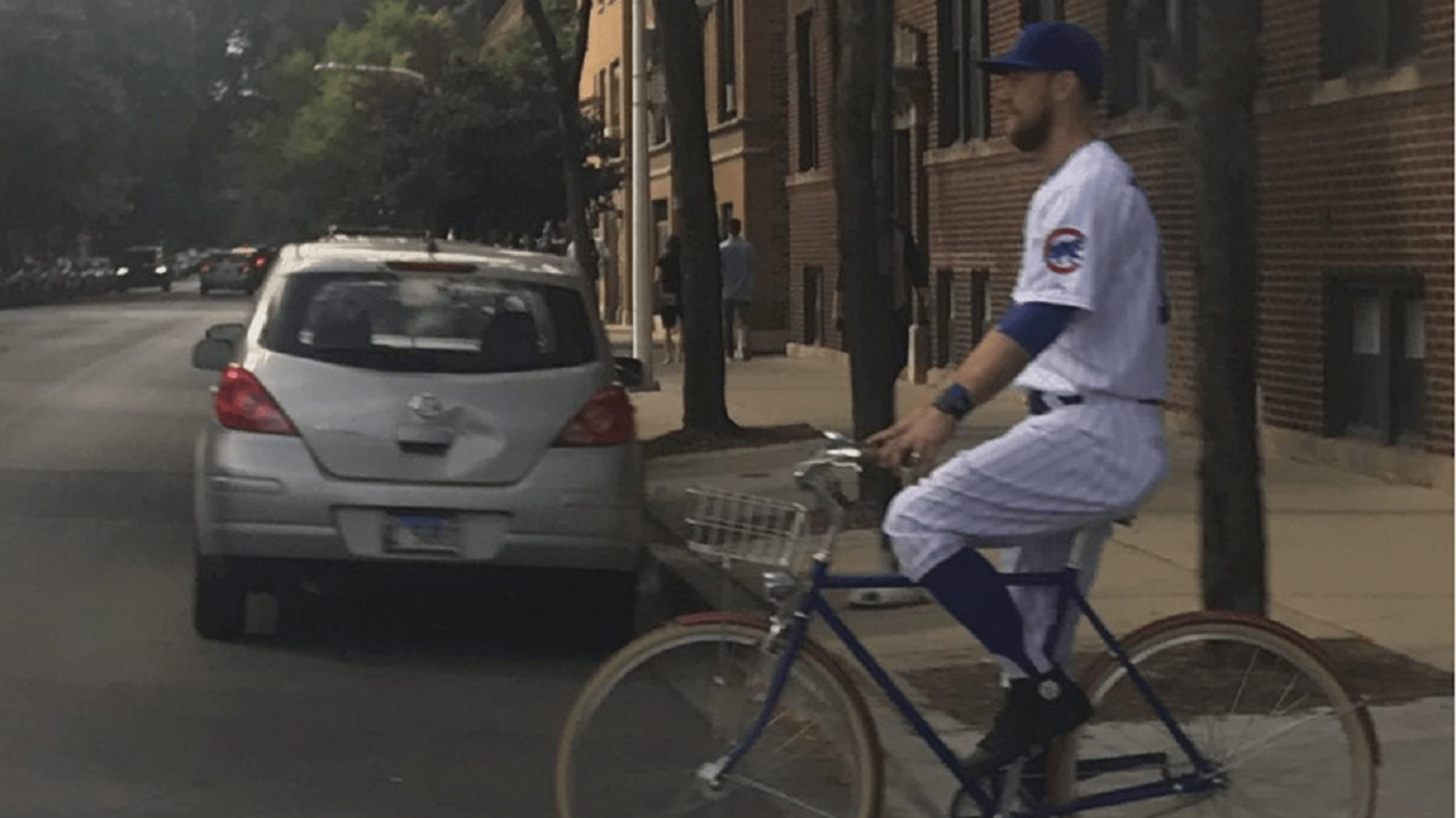 A new late-season trend has emerged over the past few seasons: the mid-September Ben Zobrist bike ride across the streets of Chicago. He did it in 2016 and '17, and completed his '18 edition this weekend.
In the hours before the Cubs' game with the Reds on Sunday at Wrigley Field, some Cubs fans were truly taken aback at the sight of Zobrist -- in his full Cubs regalia -- enjoying a casual bike ride on his way to the ballpark. It created a pretty surreal image, truly:
Just met @benzobrist18 cuz he was casually riding a bike down the street in his uniform.
I'm shook ❤️❤️ pic.twitter.com/ACKGUjFz8J

— Becca Gerke (@beckersg3) September 16, 2018
If he and a few teammates rode bikes across the street as a group, they could very well recreate the classic Beatles album cover for Abbey Road:
Seems Ben had some fun with it, too:
Started my first trip to Wrigley by saying hello to @benzobrist18 on the way to#wrigleyfield. What a guy. @juliannazobrist @cubs. #gocubsgo pic.twitter.com/DtfpzlS5K7

— John Hetrick (@hetrick32) September 16, 2018
So, Cubs fans, if you're in the Chicago area in mid-September next season, keep an eye out for a Zobrist pregame bike ride ... as it's definitely become a thing.
Teams in this article:
Players in this article: