The backstories behind nine of the best inside jokes on Players' Weekend jerseys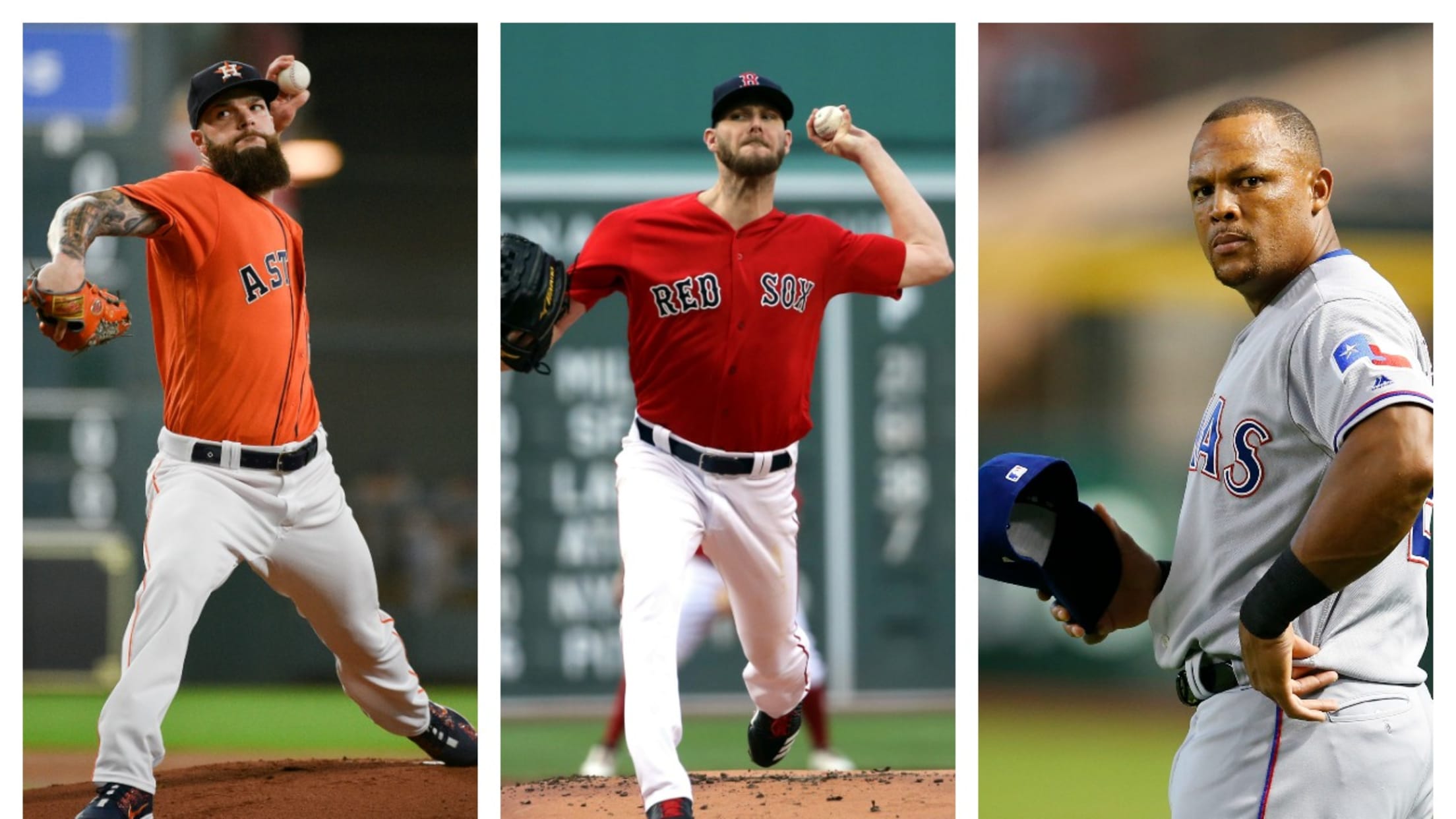 Players' Weekend allows every big leaguer to express themselves and have some fun, most notably with a nickname of their choice on the back of their uniform. A lot of those nicknames require no explanation: "Thor," "JV," "Joey Bats," etc. Others, however ... not so much.
So, to make sure you're adequately prepared for the festivities, we've created this handy primer that explains the backstories behind nine of the wackiest Players' Weekend nicknames.
Dallas Keuchel: David Burd
Why is Keuchel opting to put an entire name on the back of his jersey? He says it's an ode to David "Tweety" Burd, Houston's longtime clubhouse assistant, who deserves some recognition after nearly three decades with the Astros.
Burd, however, isn't so sure: "It just came out of the blue," Burd joked to MLB.com's Brian McTaggart. "Why is he doing it? I don't know if he's up to something or wants something down the road. I mean, it would be an honor for him to do that."
Didi Gregorius: The Knight
Gregorius will call himself The Knight because, well, he's literally a knight -- of the Order of Orange-Nassau, a civil and military order of chivalry in Didi's native Netherlands. The honor was bestowed upon him after he helped the Dutch national team win the 2011 IBAF Baseball World Cup.
"Instead of giving us money, they decided to just knight us," Gregorius told MLB.com's Bryan Hoch. "I'm happy to say it out loud every day."
Chris Sale: The Conductor
If you initially read this as the conductor of an orchestra, you're certainly not alone, but you're mistaken: It actually refers to a train conductor, according to Dustin Pedroia, the man who coined the nickname for Sale. Why a train conductor?
When asked why he is "The Conductor" for Players Weekend, Chris Sale said I should ask "Pedey". Response from Pedey: "You're a smart guy. What does a conductor do? Punches tickets." I must admit, my first thought was a music conductor.

— Ian Browne (@IanMBrowne) August 9, 2018
Brandon Guyer: La Piñata
Does the Indians outfielder just really love candy and/or whacking things with sticks? Alas, no -- Guyer himself is the piñata in question, after leading the AL in hit-by-pitches twice in his career.
Adrián Beltré: El Koja
Even as a kid in the Dominican Republic, Beltre had a little trouble in the hair department -- so his uncle gave him the nickname Kojak, after the balding detective played by Telly Savalas. No wonder he's so sensitive about his head:
Edwin Díaz: Sugar
As a teenager, Diaz and his travel team got together and watched the 2008 baseball movie "Sugar." The film tells the story of 19-year-old Dominican pitcher Miguel "Sugar" Santos, played by Algenis Perez Soto -- who apparently looked just like Diaz, although we're a little skeptical: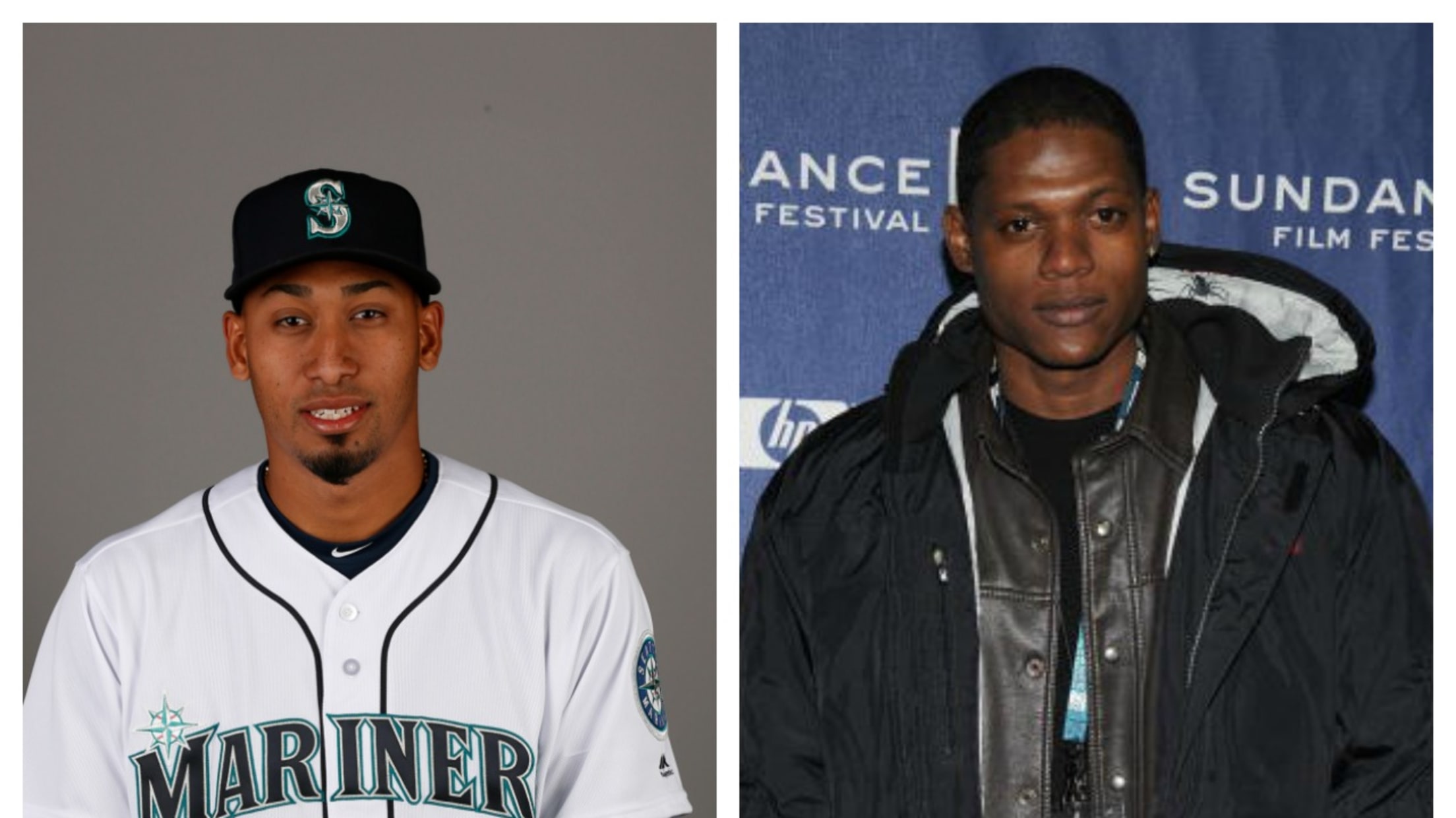 Regardless, kids being kids, the name's stuck ever since.
Bud Norris: Budman
Really, we should just let you hear this story from Norris himself:
"My dad goes, 'I want a Bud.' My grandpa goes, 'I want a Bud.' My uncle goes, 'I want a Bud,'" Norris explained. "I'm 3 years old in a high chair and I go, 'I want a Bud.' The waitress writes it down and goes to the other side of the table to my mom. She goes, 'First of all, I have a Corona. Second of all, he's not old enough to have that.' My dad goes, 'Don't worry about it. He's the Budman.'"
Steve Cishek: Speedpass
Cishek's story is yet more proof that you'll never have friends quite like the ones you have in high school. Cishek had a job as a gas station attendant, which used a "Speedpass" device that allowed for quicker payment -- while also being really fun to say.
"I remember I was out there pumping gas and a couple of my buddies in high school drove by and yelled out the window out of nowhere, 'Speedpass,'" Cishek told MLB.com's Carrie Muskat. "I'm like, 'Oh, no.' I go back to school the next day and that's the name that stuck. If someone yells 'Speedpass' wherever I'm at, I know it's someone from back home."
David Freese: Davehuman
This one gets a little confusing, so try to follow along. Freese and his wife, Mairin, have a dog named Bob. They also have a friend named Bob, and his dog is named David. So, whenever the two get together, Bob -- the dog, not the person -- goes by Bobdog while Freese goes by Davehuman. Got it? Good.